Men's Round Glasses – A Retro Revival
With the fashion world constantly cycling and reinventing past trends, it's no surprise that round glasses for men are making a significant comeback. Once a staple of the 60s and 70s, these timeless frames have been spotted on models and movie stars, exuding a classically cool vibe. But it's not just about looking great – choosing the right pair is also crucial for optimal eye health and comfort.
A Timeless Style Statement
Round glasses have a rich history, from being worn by influential figures like John Lennon and Steve Jobs to being featured in popular movies like Harry Potter. Their simplistic, minimalistic design with gently curved frames is known for adding a touch of sophistication to any attire. Whether you're aiming for a vintage look or want to add some intellectual charm, men's round glasses can be the perfect accessory.
However, there's more to consider than just the aesthetic appeal. While these glasses are undeniably stylish, not every frame suits every face shape:
Heart-shaped faces: Men with broader foreheads and narrower chins can benefit from round glasses as they help balance out these features.
Square faces: The soft curves of round frames help soften the sharp angles of a square face.
Of course, personal preference plays a crucial role – so if you feel confident and comfortable in your pair of round glasses, that's all that matters!
Choosing the Right Pair
Getting the right pair of glasses involves more than just picking a stylish frame – it's also about ensuring the glasses fulfill their primary role: aiding your vision. Consider the following factors:
Prescription: First and foremost, your glasses need to correct your vision. Zenni Optical offers the best online prescription glasses that combine style with functionality.
Material: From metal to plastic, round glasses come in a variety of materials. Choose one that suits your lifestyle and aesthetic preference.
Size: Just like with clothes, glasses need to fit properly. They should rest comfortably on your nose and not slip down.
Moreover, with technological advancements, you can also opt for features like blue light blocking lenses, which help protect your eyes from the harm caused by digital screens, or transition lenses, which darken in response to sunlight.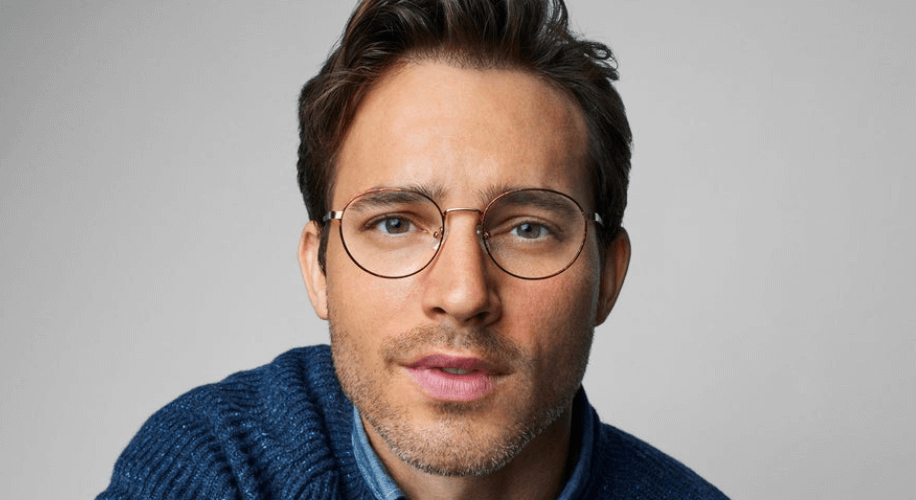 Express Your Style with Zenni Optical
Zenni Optical offers a vast collection of men's round glasses in various designs and materials. From sleek metal frames for a minimalist aesthetic to bold patterns for making a statement, there's something for everyone. Plus, our easy-to-use online platform allows you to try on different styles virtually, making your search for the perfect pair of glasses a breeze.
Embrace the retro revival and add a pair of round glasses to your accessory collection. Whether you're updating your prescription or just looking for a cool pair of round sunglasses to protect your eyes from the sun, you'll find what you need at Zenni Optical!