Sagittarius Season: Your Eyewear Horoscope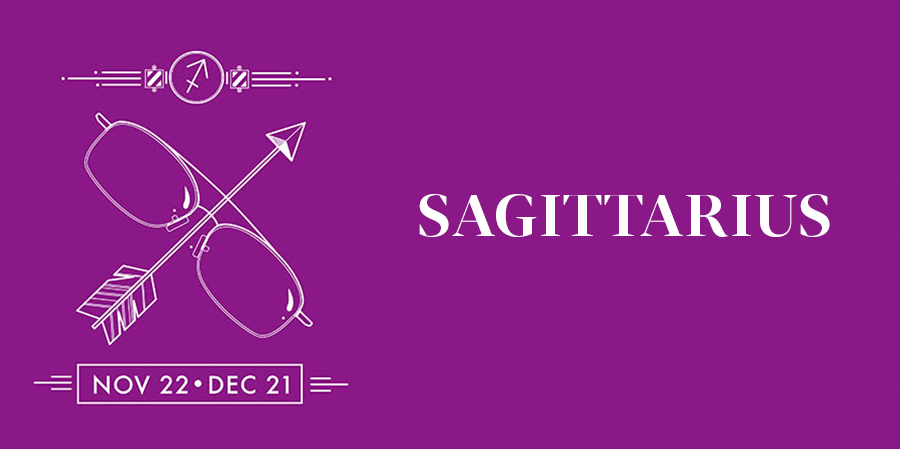 Traits: Adventurous, Generous, Honest, Optimistic
Sign: Fire
Color: Purple
Symbol: Archer

Happy birthday Sagittarius! You're most known for being optimistic, fun-loving, and full of life. You tend to draw a large circle of friends, both because of your incredible sense of humor and the fact that you keep an open mind about pretty much everything. Always curious, you have the innate ability to transform your thoughts into concrete actions and show no fear when it comes to achieving your goals. 
A true free spirit, your wild side shows up in your personal style as well. While you may prefer polished silhouettes and classic pieces as staples, color and fun always work their way into your wardrobe.
How to Wear the Sagittarius Power Color
Your power color is purple – the more vibrant the better too! Adventurous Sagittarius deserves colorful frames to match your bright personality. Ditch the traditional brown for a fun purple tortoiseshell or grab a pair of statement-making embellished sunglasses for your next road trip. Shop our collection of Sagittarius glasses now.
Not a Sagittarius? Shop our curated collection of glasses for your star sign.