Chic and Bold: Elevate Your Style with Zenni's Oversized Glasses Collection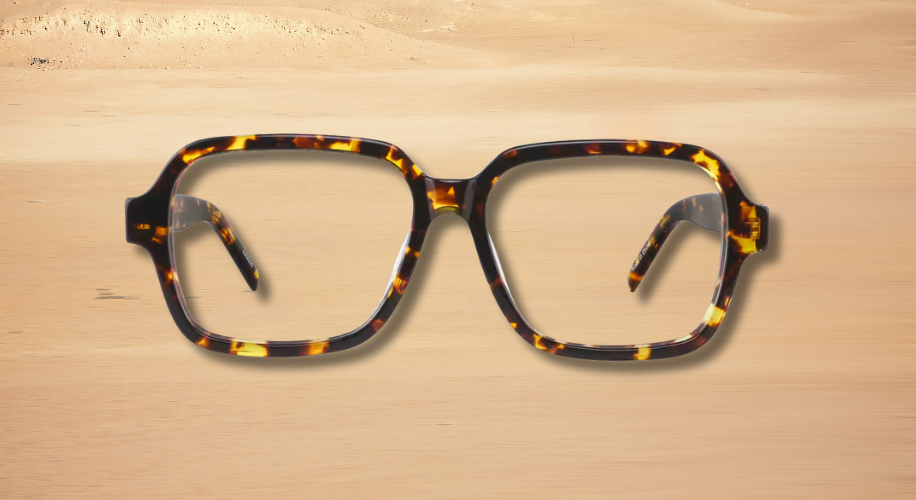 Dive into the world of oversized glasses with Zenni Optical and discover a realm where style meets comfort. Our collection boasts a variety of designs that cater to different tastes, allowing you to express your personality with every pair. Let's take a closer look at three fabulous oversized glasses styles, adorned by fashion-forward ladies who effortlessly showcase the versatility of these frames.
Round Metal Glasses – The Epitome of Minimalistic Elegance
Step into the realm of minimalism with our Round Metal Glasses. The stainless steel frame features ultra-thin design lines, creating a sleek and sophisticated look. Whether you opt for clear lenses or fashion-tinted ones, these glasses are a versatile addition to your wardrobe. The inclusion of spring hinges ensures a comfortable fit, making these frames a perfect choice for both daily wear and making a style statement.
Explore Round Metal Glasses
Retro Square Glasses – Make a Statement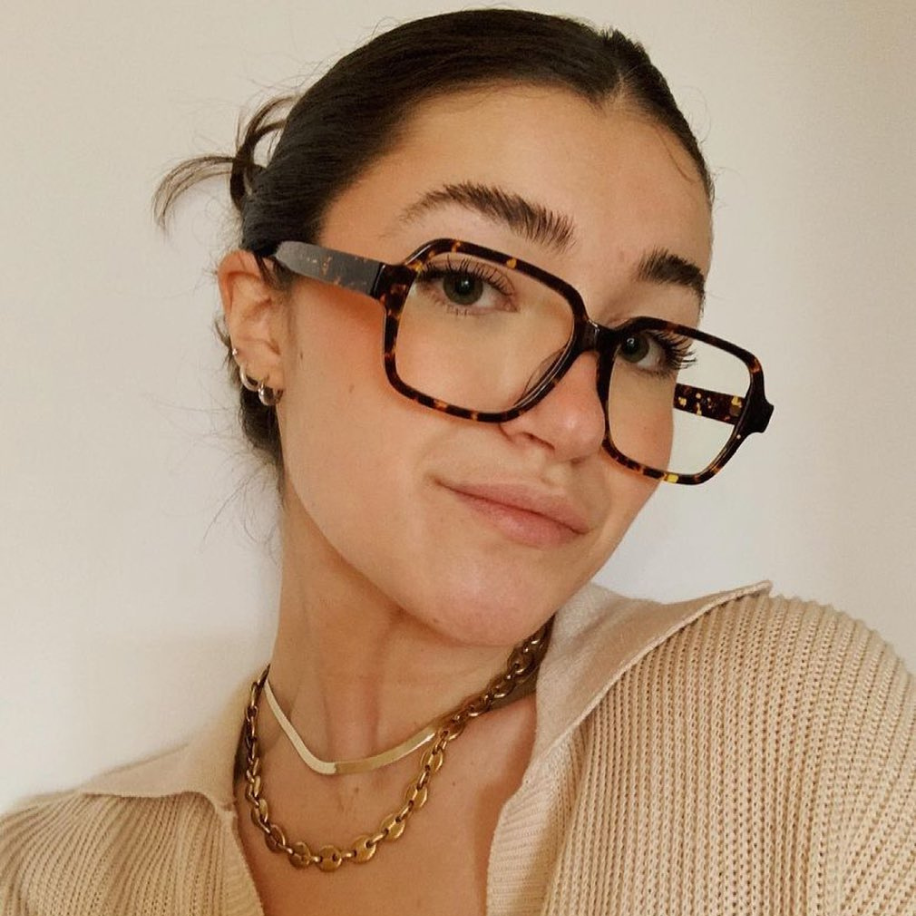 Make a bold fashion statement with our Retro Square Glasses. Crafted from high-quality acetate, the wide frame is hand-polished to a lustrous finish, exuding a touch of glamor. Available in tortoiseshell, granite, and black with a red interior, these glasses are a must-have for those who crave a fashion-forward edge. The addition of spring hinges ensures not only style but also a comfortable fit that lasts all day.
Discover Retro Square Glasses
Browline Glasses with Magnetic Clip-On Shades – Versatility Redefined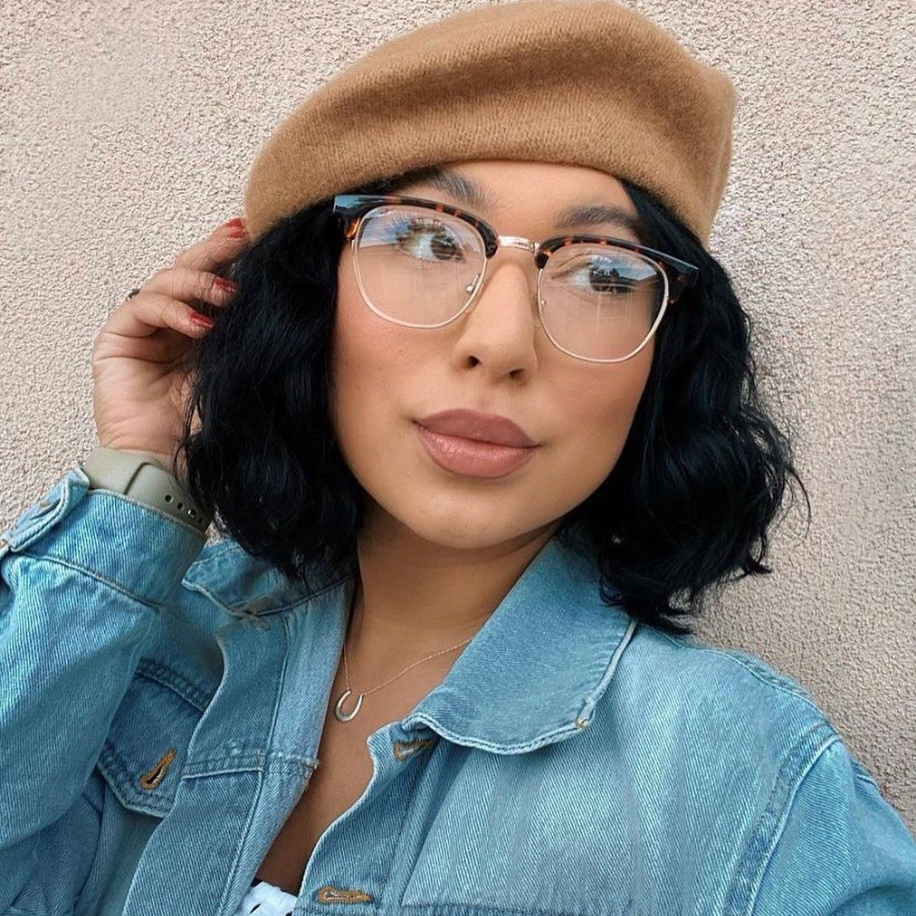 Experience the epitome of versatility with our Browline Glasses featuring Magnetic Clip-On Shades. This stylish set seamlessly combines classic browline glasses with a magnetic snap-on sunshade, offering you a 2-in-1 solution for both eyeglasses and sunglasses. The wide frame with a glossy finish and polarized sunshade exudes modern sophistication. Adjustable nose pads provide a customizable fit, ensuring you look and feel your best in any setting.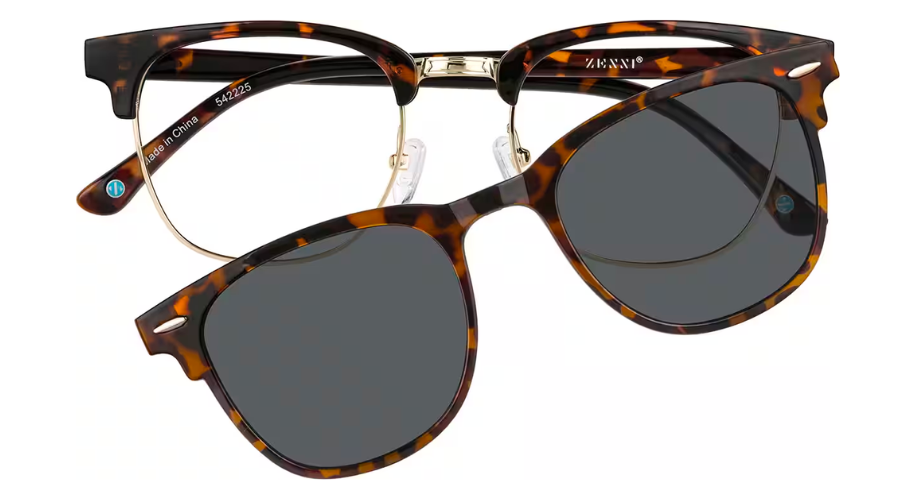 Explore Browline Glasses with Magnetic Clip-On Shades
Elevate your style game with Zenni's oversized glasses collection. Whether you're drawn to the minimalistic charm of round metal frames, the bold statement of retro square glasses, or the versatility of browline glasses with magnetic clip-on shades, there's a perfect pair waiting for you. Discover the fusion of style and comfort, and let your personality shine with Zenni Optical's oversized glasses.
Explore Oversized Glasses

Dr. Sophia Moh, OD, is an optometrist based in the Bay Area, California. She holds a doctorate from UC Berkeley School of Optometry and has worked in various eye care settings, including primary care optometry, general ophthalmology, community health clinics, and Veterans Affairs. Dr. Moh is dedicated to improving global vision health by making high-quality, affordable eyewear accessible to all. She is also a certified American Board Optician (ABO) and actively contributes to optical education through training and lectures.