The VR World is Buzzing: Zenni's VR Prescription Lens Inserts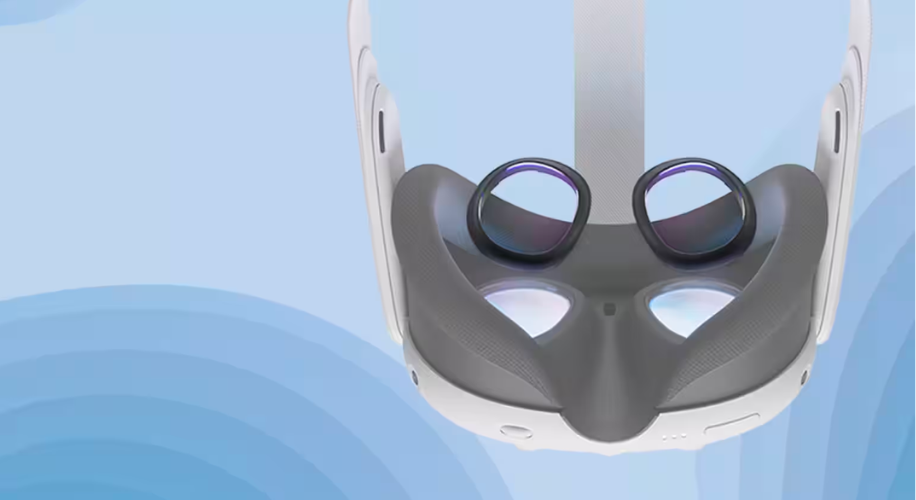 In recent years, virtual reality (VR) has taken the world by storm, offering immersive experiences that transport us to new dimensions and realms. Whether you're a hardcore gamer, a VR enthusiast, or just curious about the future of technology, one thing's for sure: you want the best VR experience possible. For many of us who wear prescription glasses, Zenni's VR Prescription Lens Inserts for Meta Quest 3 have been a game-changer. In this blog post, we'll explore the buzz around these VR inserts and what makes them a must-have for VR enthusiasts.
The Reviews Are In
VR enthusiasts across the globe have been raving about Zenni's VR Prescription Lens Inserts. Let's take a look at what makes these inserts stand out:
"★★★★★ Great products, high quality, solves my issues of using VR" – by Bh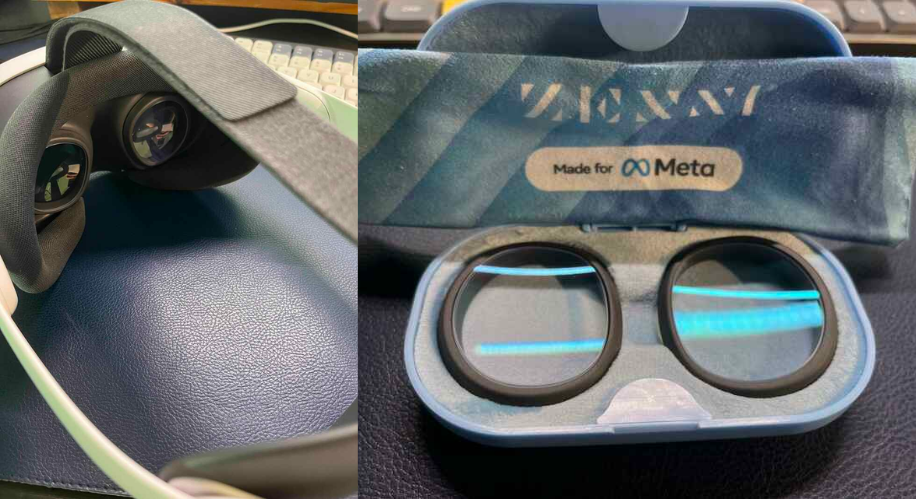 Image by Bh
I'm so happy Quest has its official partner now for prescription lenses. After I got my Quest 3, I purchased it from Zenni. After a few days I got it in my mailbox. The product looks amazing, even with a small blue box for keeping the lens so you can carry it anywhere with protection. The lens itself is really good quality, it fits my Quest 3 really well. You can really easily install them in your Quest 3 with no additional effort. And I would say, the lens looks simply beautiful, it has a really good design. I have tried to play Beat Saber, Eleven Table Tennis, read books, watch youtube and browse websites for hours with it. It's a game changer and I have never had such a clear experience with my glasses off in the VR world. I remember I was always struggling with wearing glasses with my Quest 2, but now! Everything has CHANGED! – Bh
"★★★★★ Huge improvement to my VR experience!" – by KV
Image by KV
I've been using VR headsets for years and have always found the experience to be uncomfortable playing games with my glasses on. The prescription lenses have truly changed this for me! I received the product a couple days ago and the installation was pretty simple and its really clear when using my Quest. I've been using my headset pretty much every day with these in and the lenses haven't gotten dirty. -KV
"★★★★★ Perfect fit on the Quest 3" – by dramion
Image by dramion
As soon as I got the email from Zenni about lenses for the Quest 3 I ordered them. They come in a box with a nice case they can be stored in and a soft cloth for cleaning them. I installed them on my Quest 3 without much effort; they stay in place and do not pop out once installed. When I removed them to let someone else try the headset, they came off quickly and went on as easily as the first time. I highly recommend these for the Quest 3! -dramion
If you're eager to elevate your VR experience, Zenni's VR Prescription Lens Inserts are just a click away. Don't miss the opportunity to unlock a new level of immersion in the virtual world. Click to shop for your VR lens inserts right now and embark on your journey into the future of technology. Your prescription for the ultimate VR experience is here, and it's as clear as ever.
Dr. Sophia Moh, OD is an optometrist located in Bay Area, California. She completed her undergraduate studies at UC San Diego and earned her doctorate at UC Berkeley School of Optometry. She has experience in a variety of eye care settings including primary care optometry, general ophthalmology, community health clinic, and Veterans Affairs. Her mission is to help the world see better by developing high-quality, affordable eyewear for everyone. She is also a certified American Board Optician (ABO) and provides training and lectures on optical education topics.