Zenni Launches "Hater Blockers" Campaign
At Zenni, we're standing with others in the fight to help put an end to the bullying that takes place both online and offline. To kick off National Bullying Prevention Month, we've partnered Super Girl Gamer Pro to launch the Hater Blocker campaign. This special campaign focuses on creating positive ways to respond to the bullying that gamers experience online, participating in social media, and interacting with others gamers through gaming consoles. In addition, Zenni will be making a donation to the Anti-Defamation League and their No Place for Hate program, which is dedicated to helping schools create bullying-free learning environments through proper anti-bullying education and committees.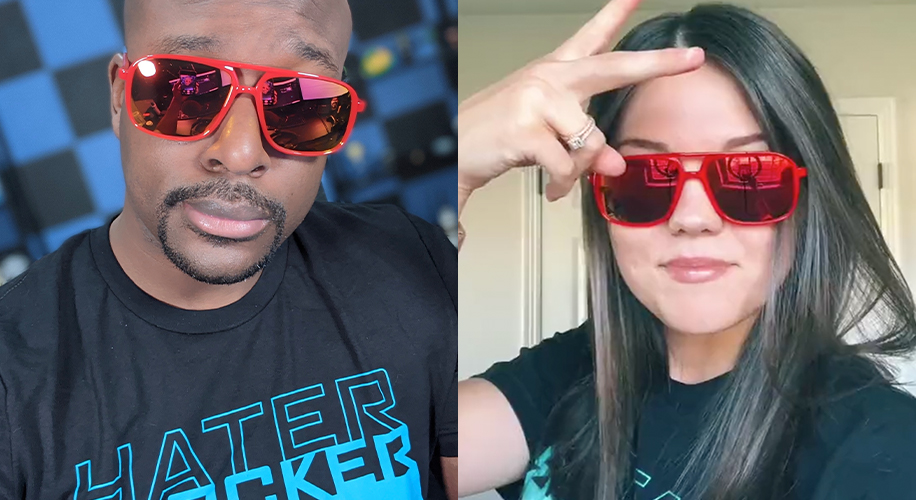 To help spread the word, we've developed a limited-edition t-shirt and special Zenni frames with the words "Hater Blocker" for players to wear while competing online. The idea for "Hater Blockers" came to life whenSuper Girl Gaming Pro (SGGP) online tournament casters Lisa "Jolly" and Kari "kariwave" were talking on-air about the value and benefits of Zenni Blokz blue light blocking glasses. During the segment, Kari showed her sunglasses and said that called them her "Hater Blockers" since she uses them to block out people who put her down and make fun of her.
We've also asked our partners and influencer network to speak out against bullying by wearing their "Hater Blocker" t-shirts and frames and making a post @Zenni_Gaming and @SGGamerPro with the #HaterBlocker tag sharing what they think is the best way to combat bullying. We're also inviting all of you to share a post on social media with #HaterBlocker sharing your thoughts on how everyone can inspire more positive gaming communities online.
Make sure to tune in to the Super Girl Gamer Championships live on Twitch (SuperGirlGP), Facebook Gaming, and Twitter to see gamers wearing their new "Hater Blockers."
Friday, October 2 from 6p – 12a EST Hearthstone Finals
Saturday, October 3 from 3p – 12a EST  League of Legends Finals
Sunday, October 4 from 3p – 12a EST CS:GO Finals