With Labor Day weekend over, 'tis the season for fall clothing and eyewear looks! We've teamed up with some of our favorite Instagram influencers to bring you a preview of this fall's fashion trends. Check out these expertly styled looks featuring stylish frames from Zenni Optical. With everything from thin wireframes to clear acetate glasses, there's a look for everyone to try this season. Read on for our top picks for fall 2017 to find your new favorite style.
Vintage Brit Girl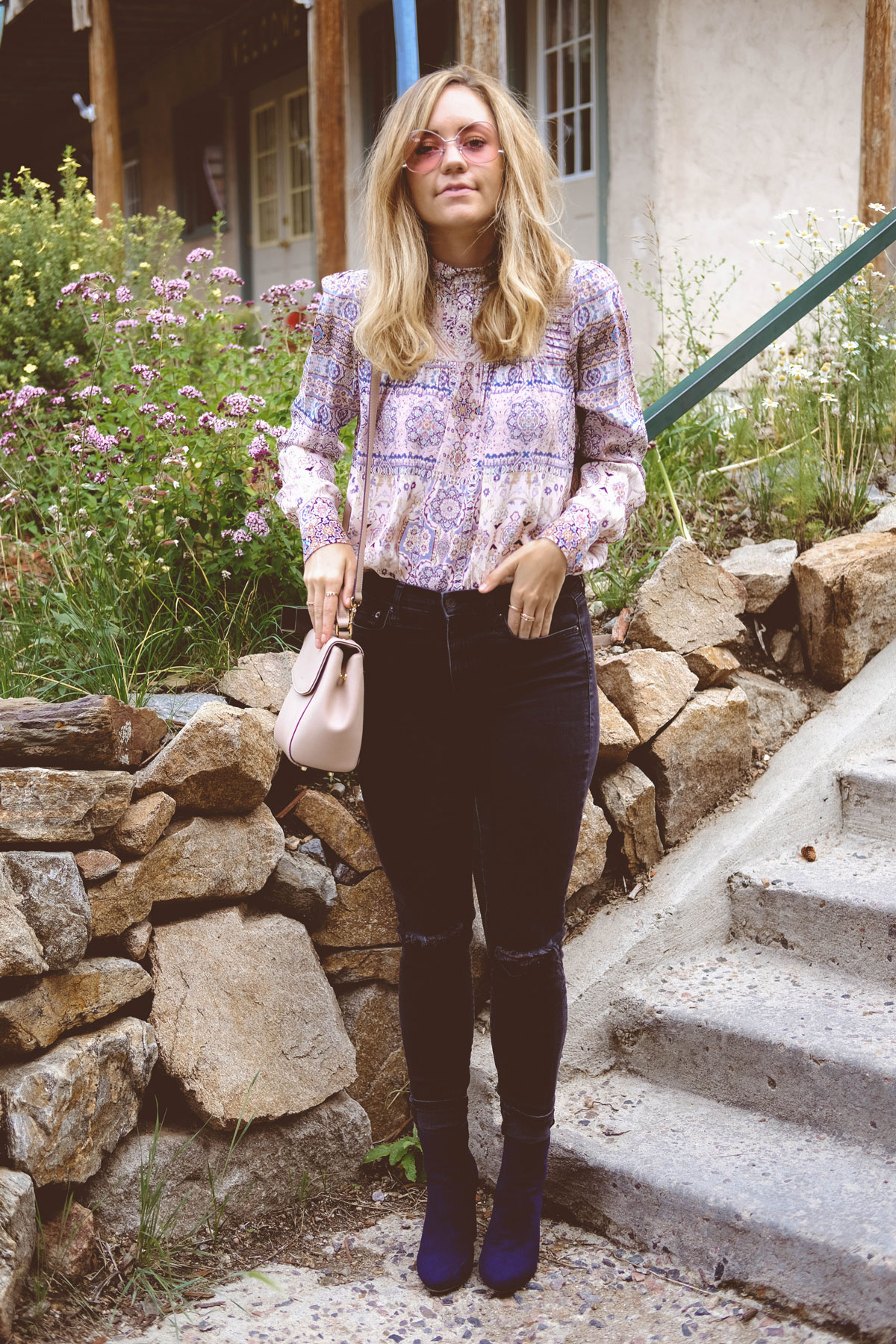 An intricately patterned blouse and statement sunnies with pink-tinted lenses give this outfit from Bohemian by the Bay total London vibes. The oversized frames add some groovy glamour to this buttoned-up look that can't be beat. Paired with velvet ankle boots, distressed black skinnies, and tousled tresses, it's a modern nod to 70s fashion and Brit-girl style. Top it off with a pastel satchel to bring it all together and you've got the perfect statement look for this fall.
TRY: groovy, gold-tinted sunglasses with a bold silhouette for a statement that'll definitely turn heads.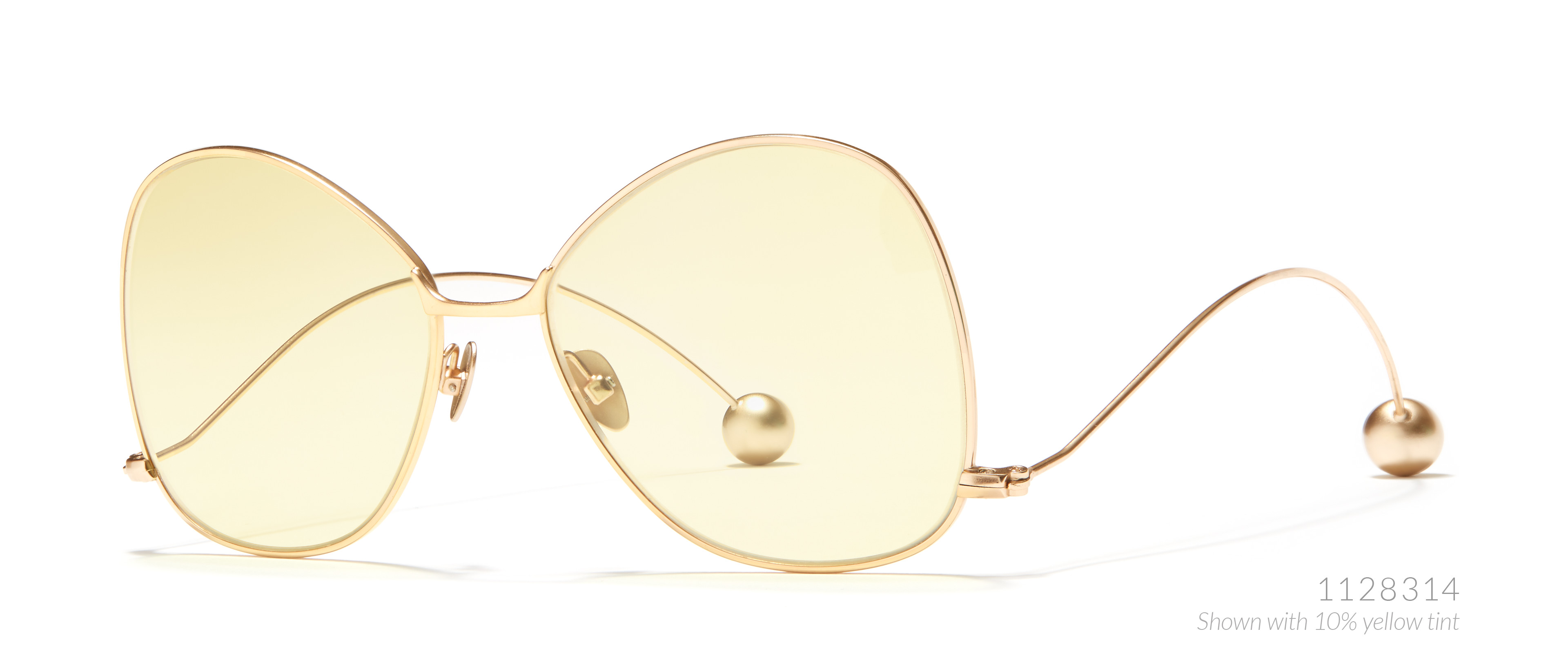 Kitsch Meets Street

Translucent frames shouldn't be exclusive to optical frames – pair clear frames with tinted lenses to make a high-contrast statement this season. Take a ruffled blouse from summer to fall with distressed jeans and ice clear sunglasses. We love this look from Madam Andrews for its one-of-a-kind details: tassel earrings, embroidery, and steel-toed shoes. Plus, the contrast between a folksy top and ultra-mod translucent sunglasses can't be beat. But don't think you can't try this look at home! Any embroidered, eclectic item can be the centerpiece of your look. Pair it with dark jeans, a coordinating cross-body bag, and of course some trendy clear acetate sunglasses for a fall look that no one will forget.
TRY: translucent square frames with gold detailing for a modern update on a classic shape.

Utility Loungewear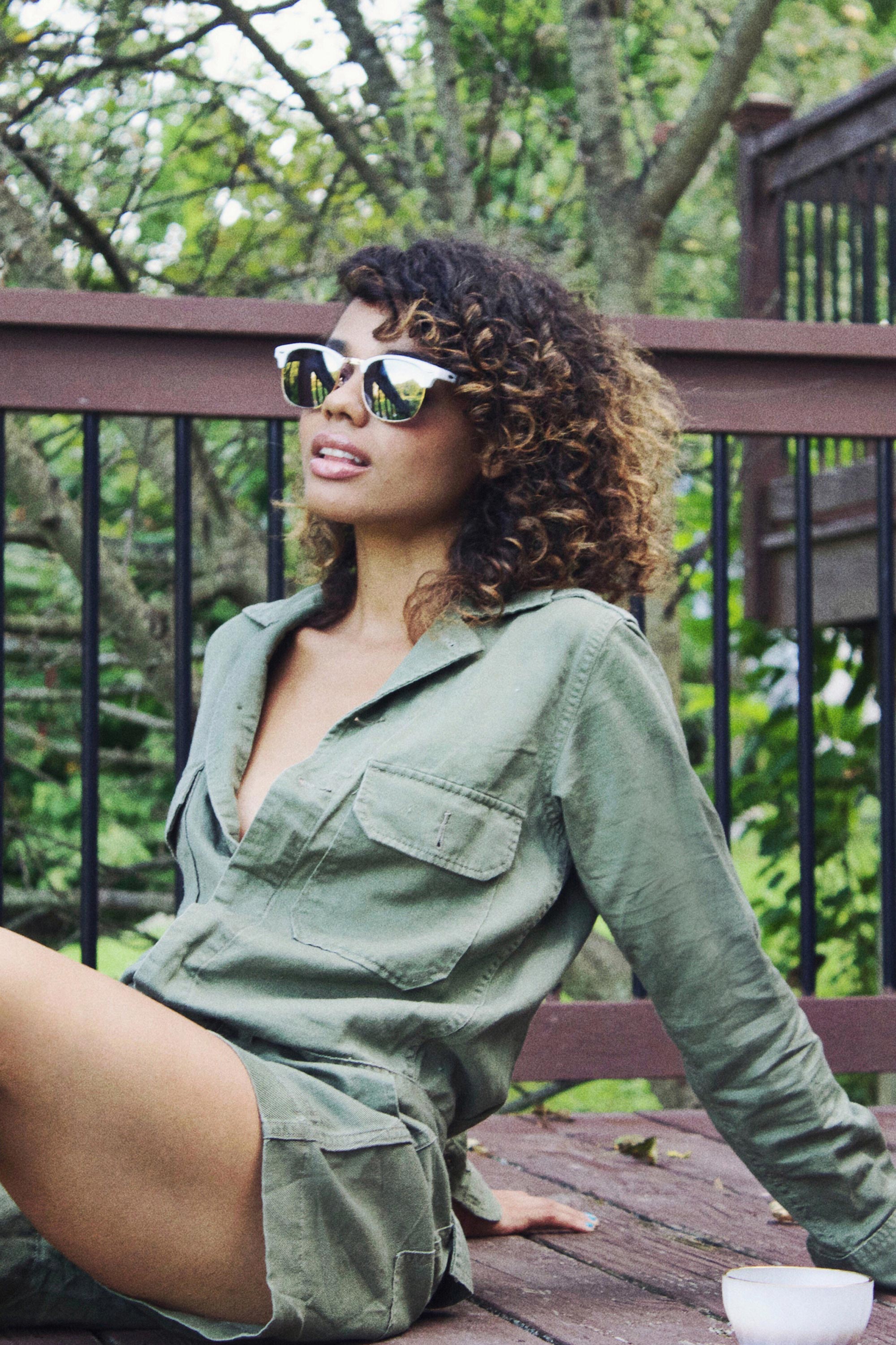 Everyone loves utility jackets, so why not rock this look in a romper? This safari-chic look from Erica Lave is the best of both worlds: comfortable and breezy but full of structural details – and topped off with the perfect pair of sunglasses. For a chic pairing, try crisp, white browline frames with moody earth tones, like Erica's olive green romper. Plus, the vintage-inspired browline shape brings all attention up to your face and hair – perfect for showing off a tousled, high-volume style. The best part about this outfit? Its versatility. Look right at home on a lazy Sunday or out in the city. No matter what, you'll be rocking the perfect mix of structure and ease while staying totally on trend.
TRY: white browline frames for a vintage edge and a pop of contrast.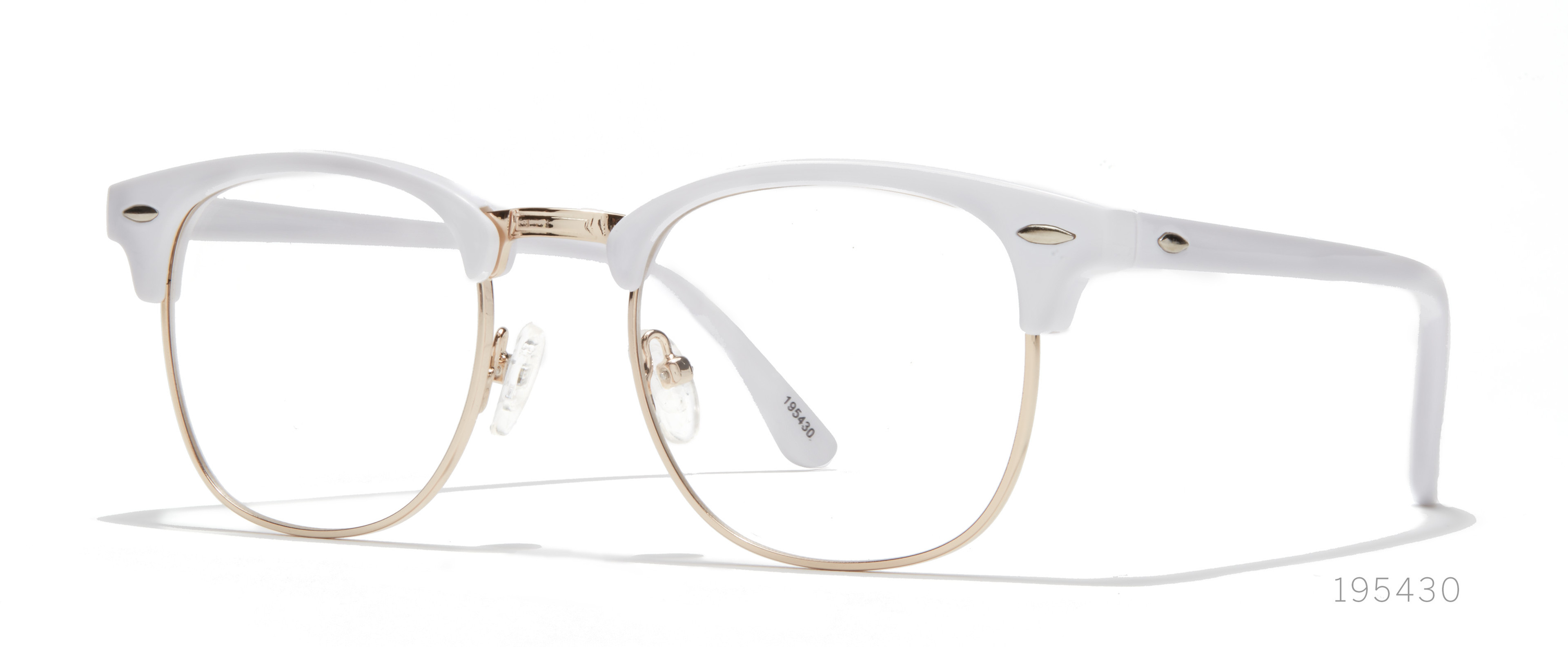 Cowgirl Prep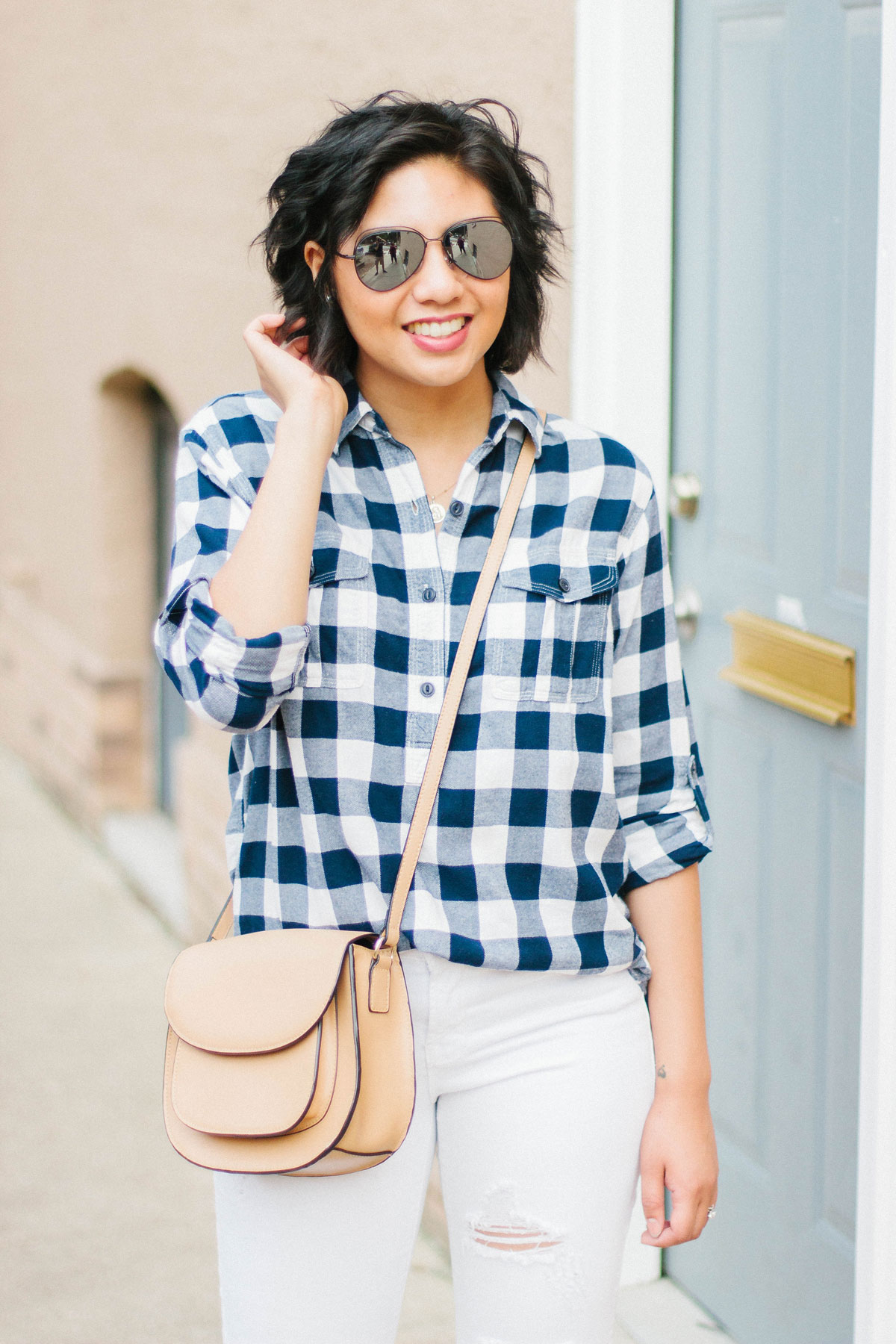 Blue buffalo plaid, bold aviators, and a peach-toned saddlebag take classic Western looks to a new level. We love this look from Rd's Obsessions for its fresh feel: with a beachy, bright color palette and iconic aviator frames with modern details, it's a new take on Americana. Pair this look with bright white jeans (even after Labor Day) along with glossy black contrasting sunglasses for an outfit that's perfect for transitioning from beach weather to fall.
TRY: aviator frames with a unique twist to give your look some modern edge.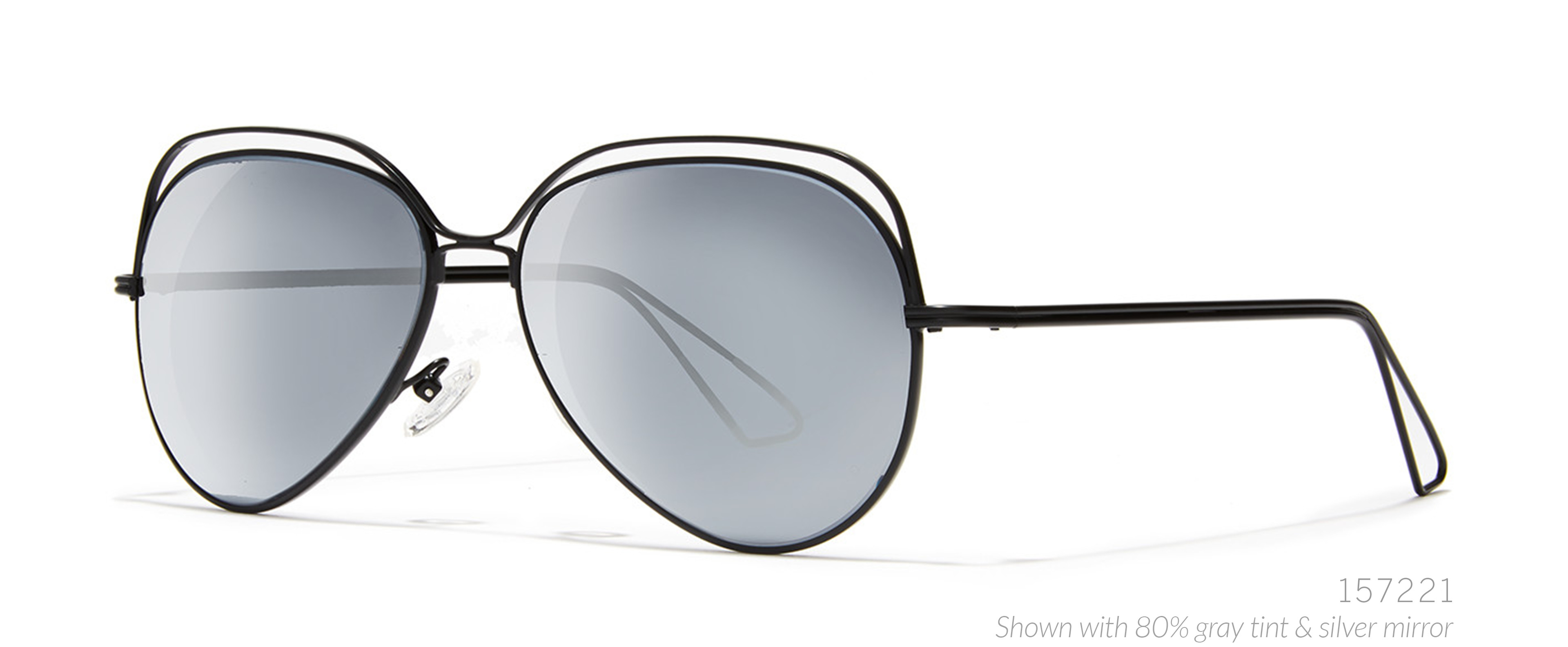 Cozy Casual
Rock the perfect fall fashion combo with thin translucent frames, distressed boyfriend jeans, and a slouchy, oversized sweater in a warm tone. The clear frame balances a strong mix of textures and colors thanks to its barely-there look. The best part? These frames have gold details to accentuate this sweater's warm fall hue, tying this look together with a delicate finish. Whether you're going out for lunch or having a cozy day in, this outfit is a chic way to rock this fall's biggest trends.
TRY: clear and gold acetate frames for a soft touch.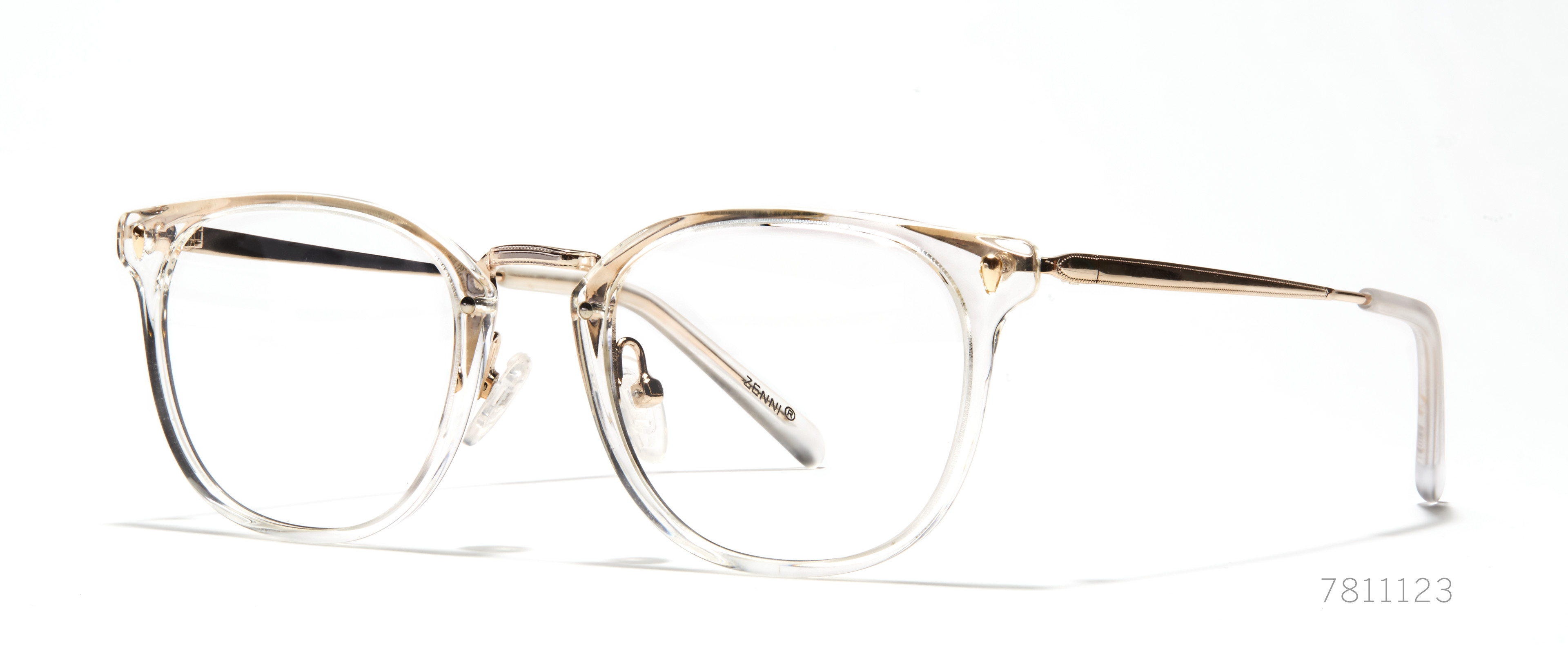 Laid-Back Chic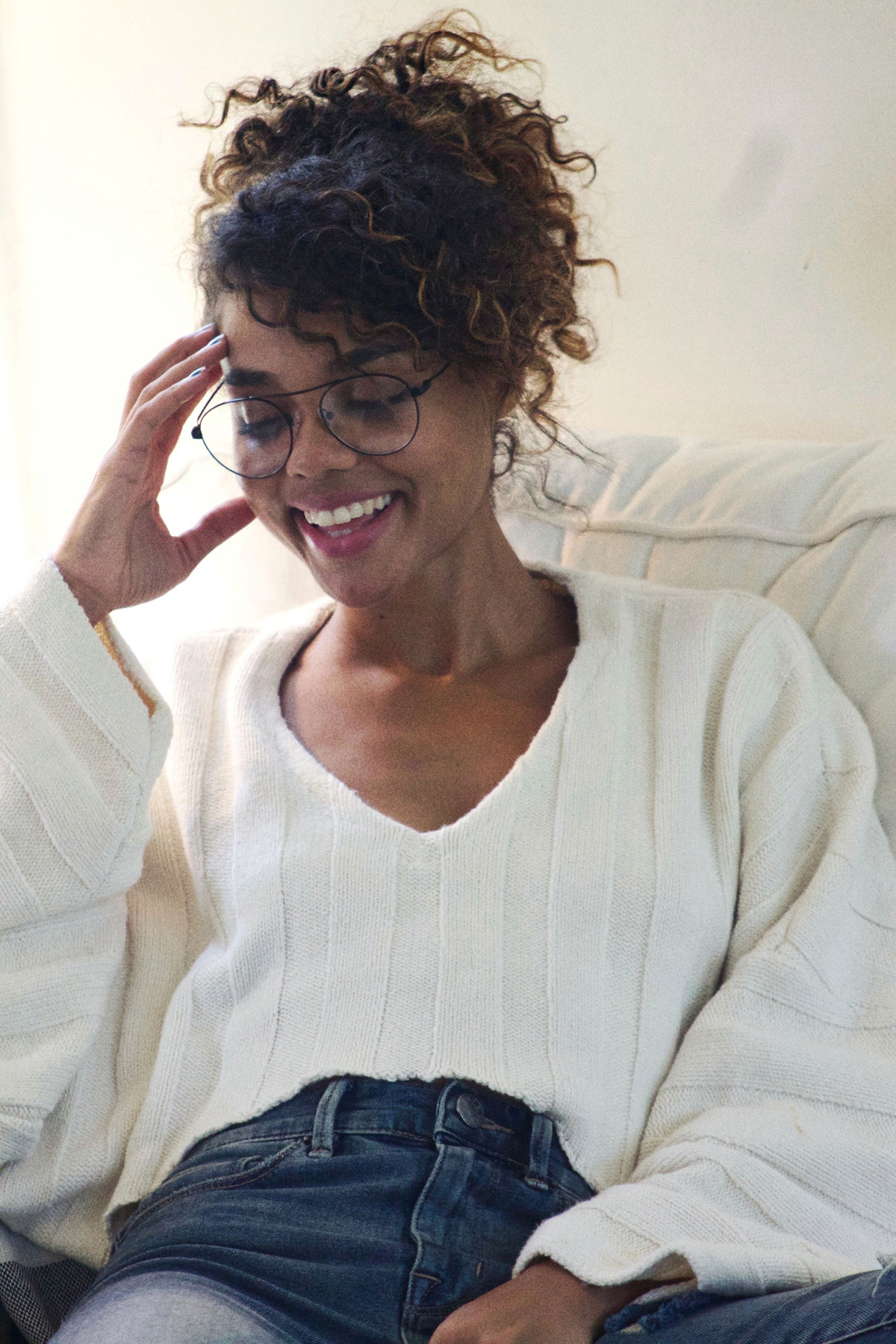 Accentuate a cozy white sweater and dark skinny jeans with some thin wireframe glasses. The timeless aviator silhouette gets an update with a bridgeless design, adding a little masculine edge to a soft knit and form-fitting denim. Our tip? Make your sweater and frames contrasting colors for an eye-catching finish.
TRY: round wireframe glasses for a subtle but unique statement.

With unique outfits and frames for every style and vibe, you can't go wrong with these fall fashion trends. Which look is your favorite? Let us know in the comments below!
Be sure to check out our full collection of trending fall eyewear here!