Glasses as a Fashion Statement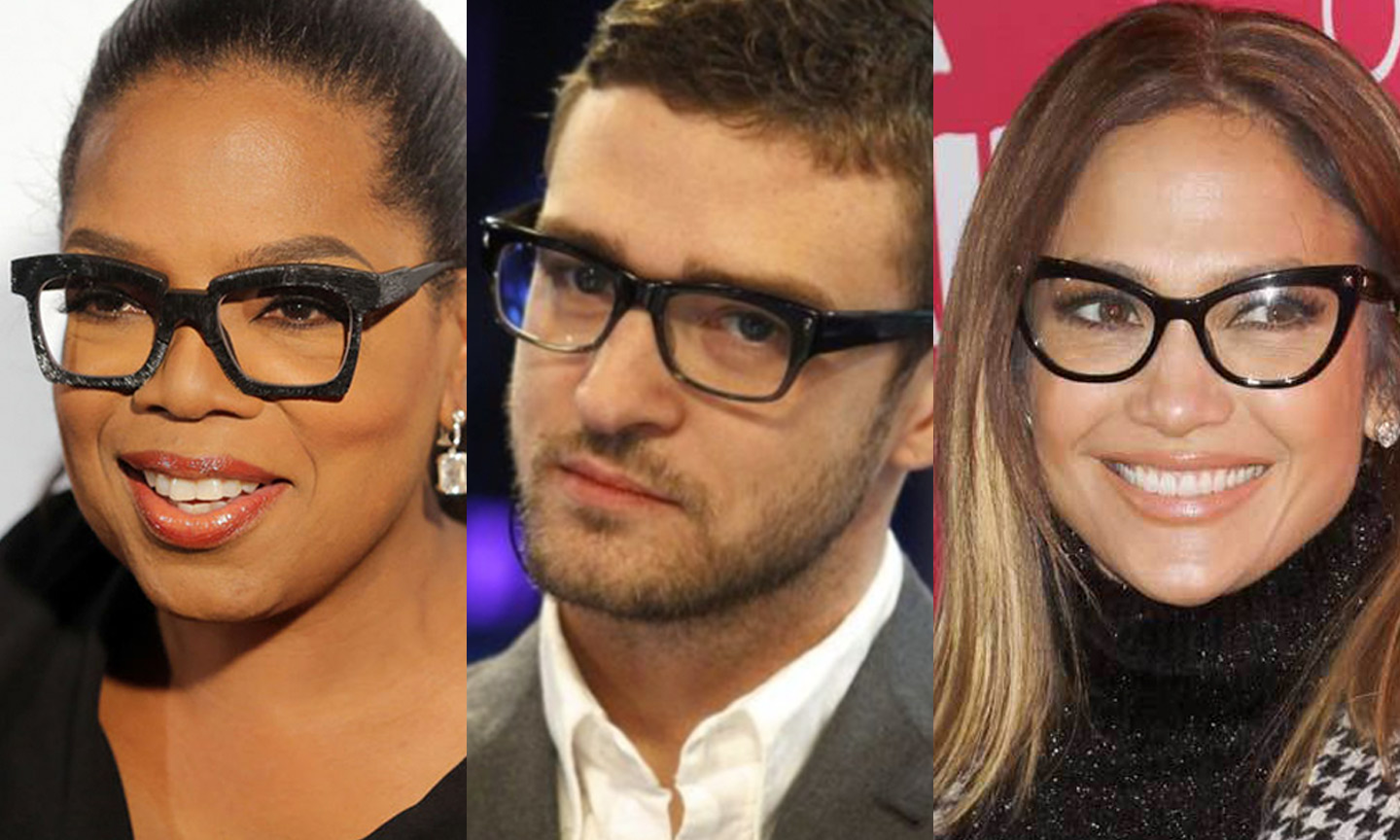 No outfit is complete without a finishing touch – why not make it your eyewear? Eye-catching glasses are a great way to add visual pop to an ordinary ensemble or make a special occasion outfit even more unique. Don't just take it from us – this trend is all over the red carpet and it's definitely here to stay. Accentuate your personal style with statement-making glasses for a look that's bold, original, and unforgettable. Whether you want to add a vintage edge to your everyday style or create a strong silhouette, there's a pair of glasses perfectly suited for any fashion statement you could make. Check out some of our favorite celebrity styles and coordinating Zenni Optical frames to find your next statement look.
THICK GEOMETRIC FRAMES
Oprah's well known for her favorite things, and one-of-a-kind eyewear is near the top of the list. With strong silhouettes and can't-miss shapes, geometric frames add a quirky detail to any look. Whether you're rocking a sleek pony with sophisticated makeup or natural curls with a soft pastel palette, a thick acetate frame is always a stylish option for making a statement.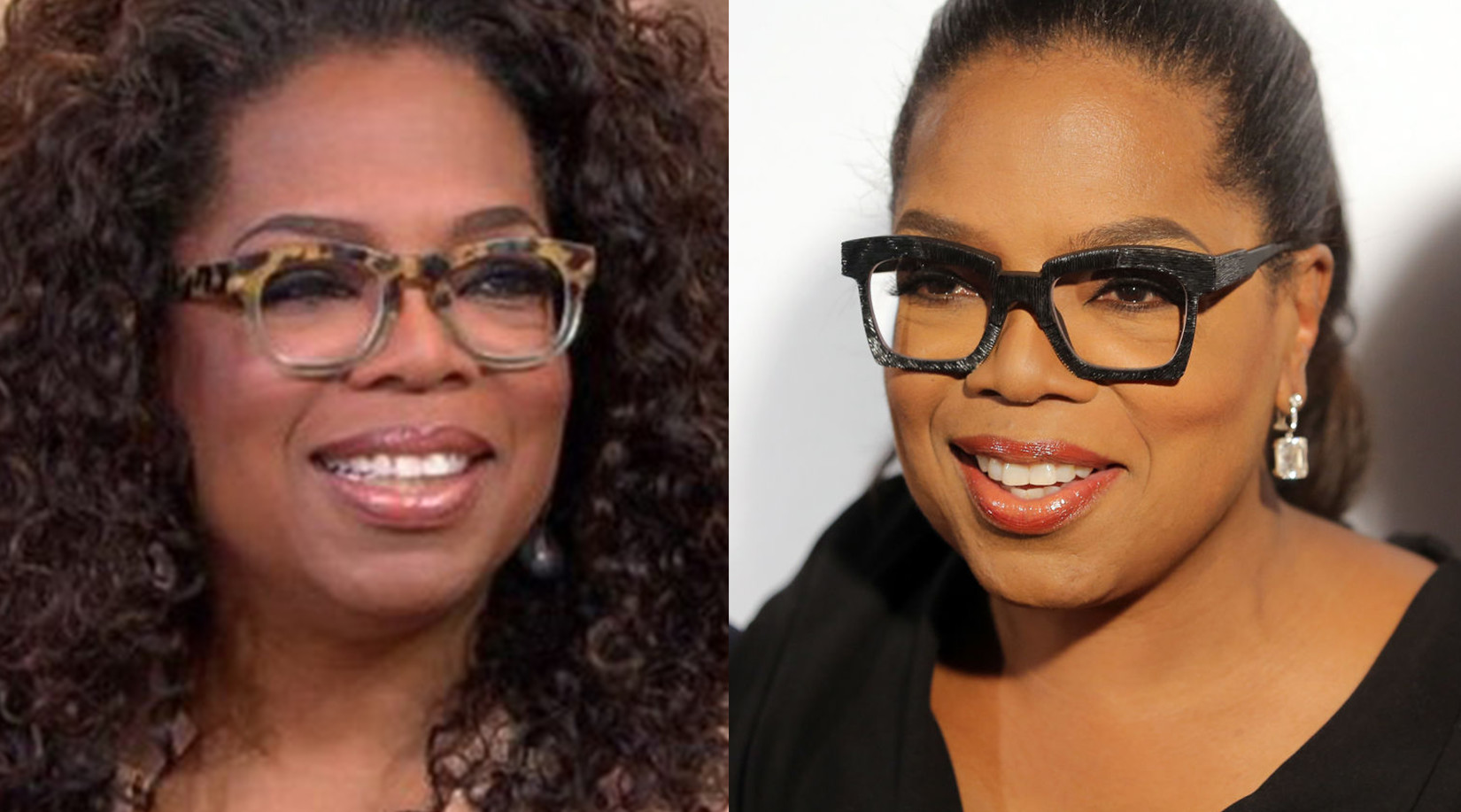 TRY: two-tone round glasses for a timeless finish to any look.

OR: geek-chic black square glasses for a bold statement.
ROUND TORTOISESHELL GLASSES
Round glasses in classic tortoiseshell will instantly take your style from standard to scholarly. This look is both masculine and ultra-flattering, and easily adds a flair to everyday casuals as well as black tie attire. As seen on Steve Carell, Robert Downey Jr., and Joseph Gordon-Levitt, this frame pairs perfectly with tailored looks.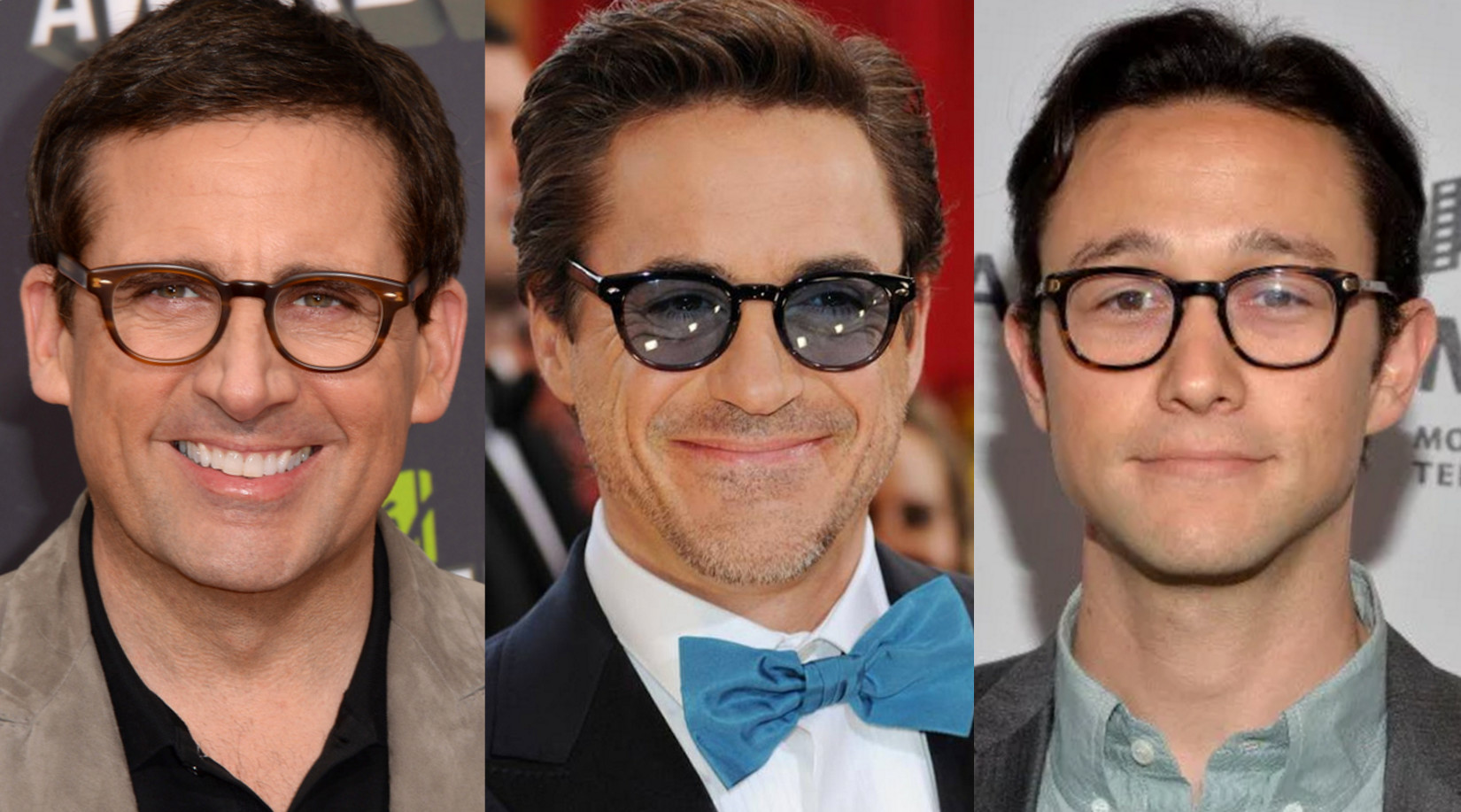 TRY: round tortoiseshell frames to add a schoolboy vibe to any well-tailored ensemble.

TWO-TONE FRAMES
Why rock only one hue on your frames when you can add a pop color? Add more visual interest to classic eyeglasses with two-tone frame details. With a tortoiseshell brow and lighter color bottom edge, these frames draw attention upward for a strong statement and unique finish. Whether you're suited up like Justin Timberlake, flaunting a preppy look like TI, or just keeping it casual in a tee like Chris Evans, this versatile style goes with everything. Try a black and clear frame to bring the attention to the top of your face (ideal for flattering heart shaped faces!), or rock two bold colors for a bold and bright fashion statement.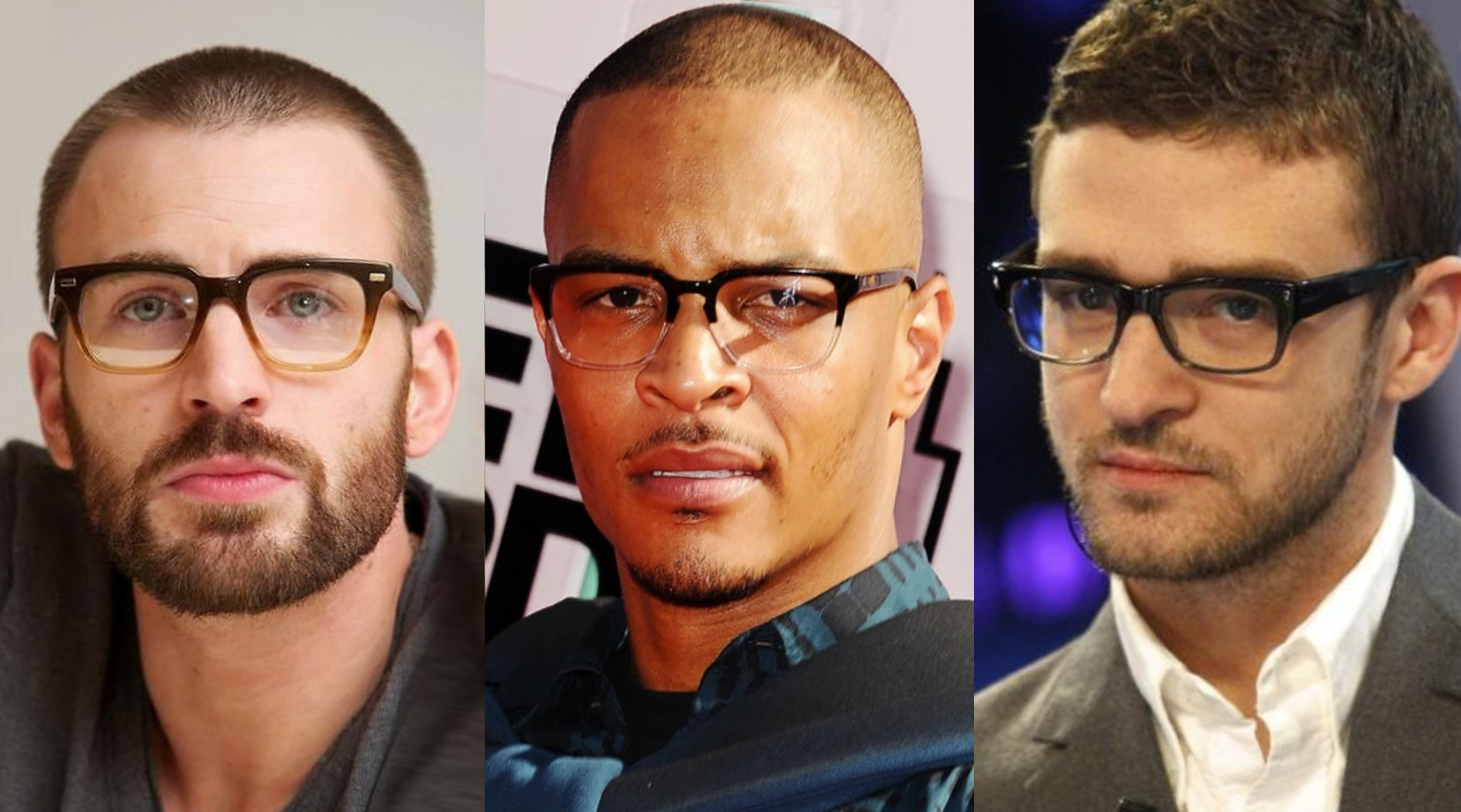 TRY: rectangle glasses in a tortoiseshell and yellow combo for a warm and unique way to brighten up your look.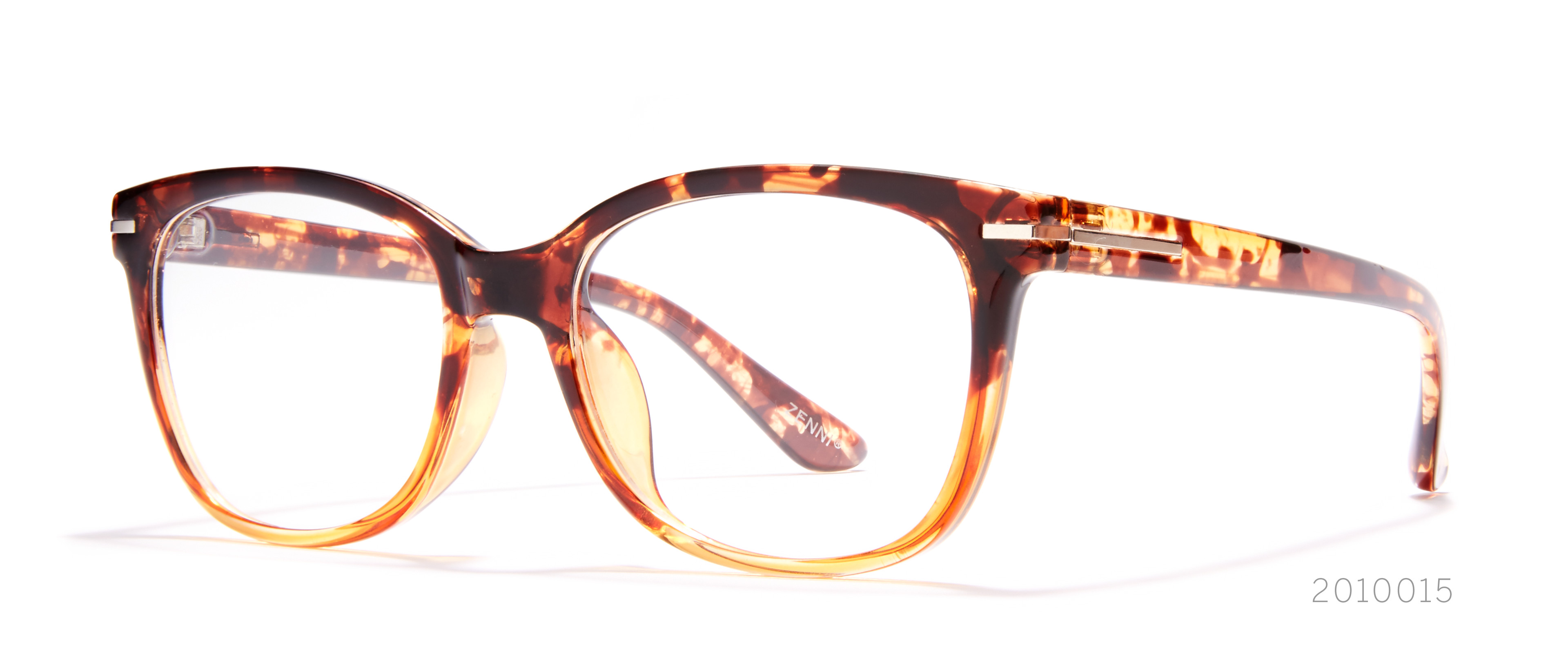 OR: make a more subtle statement in these classic-meets-modern round glasses in tortoiseshell and brown.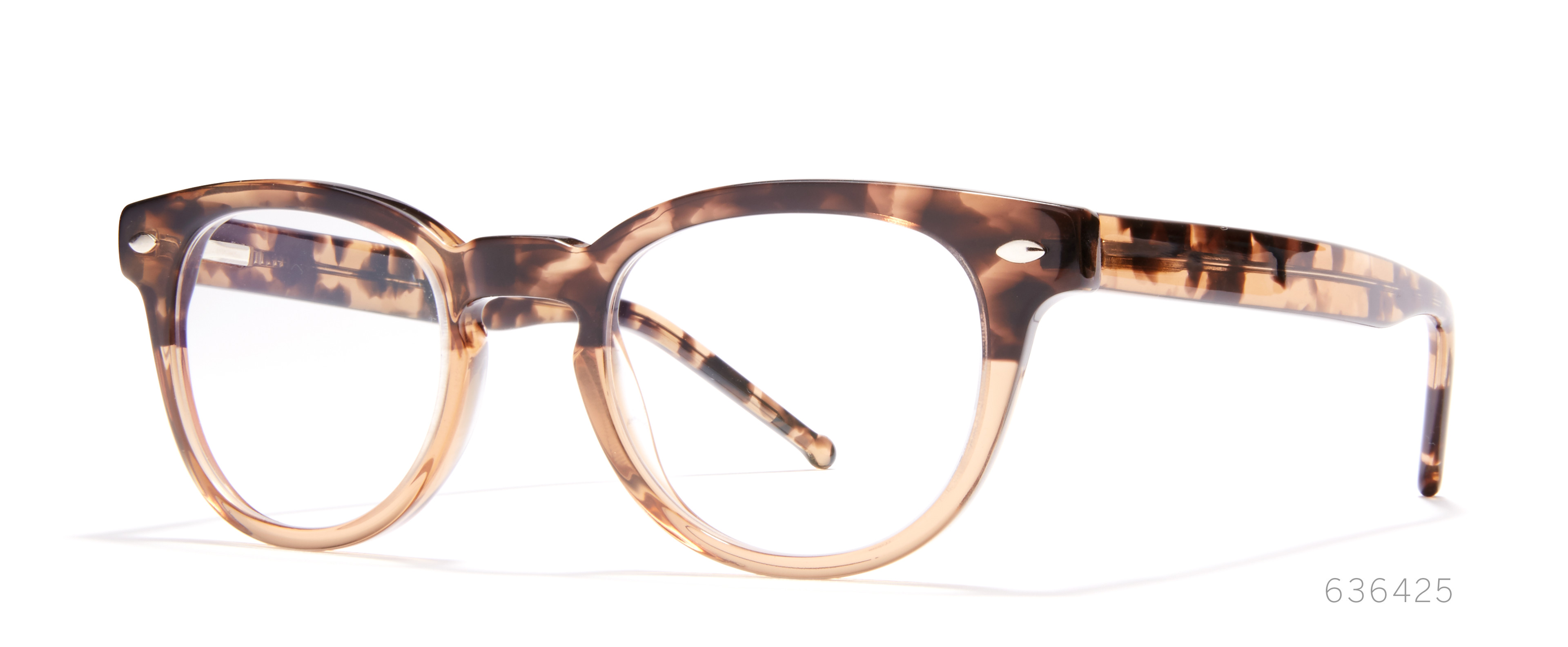 DRAMATIC CAT-EYES
Add a flirty, rockabilly flair to any ensemble with dramatic black cat eye glasses frames. A cat-eye shape is a flirty way to bring attention to the upper portion of your face. They make a perfect addition to a bold red lip and provide an attention-grabbing detail to finish off your look. Plus, they're an easy way to add a retro statement to your style, no matter what you're wearing. Whether you're going for a street style vibe like Rita Ora, bold and preppy like J. Lo, or a pared-down look like Tina Fey, you can't go wrong with this vintage-inspired and feminine shape.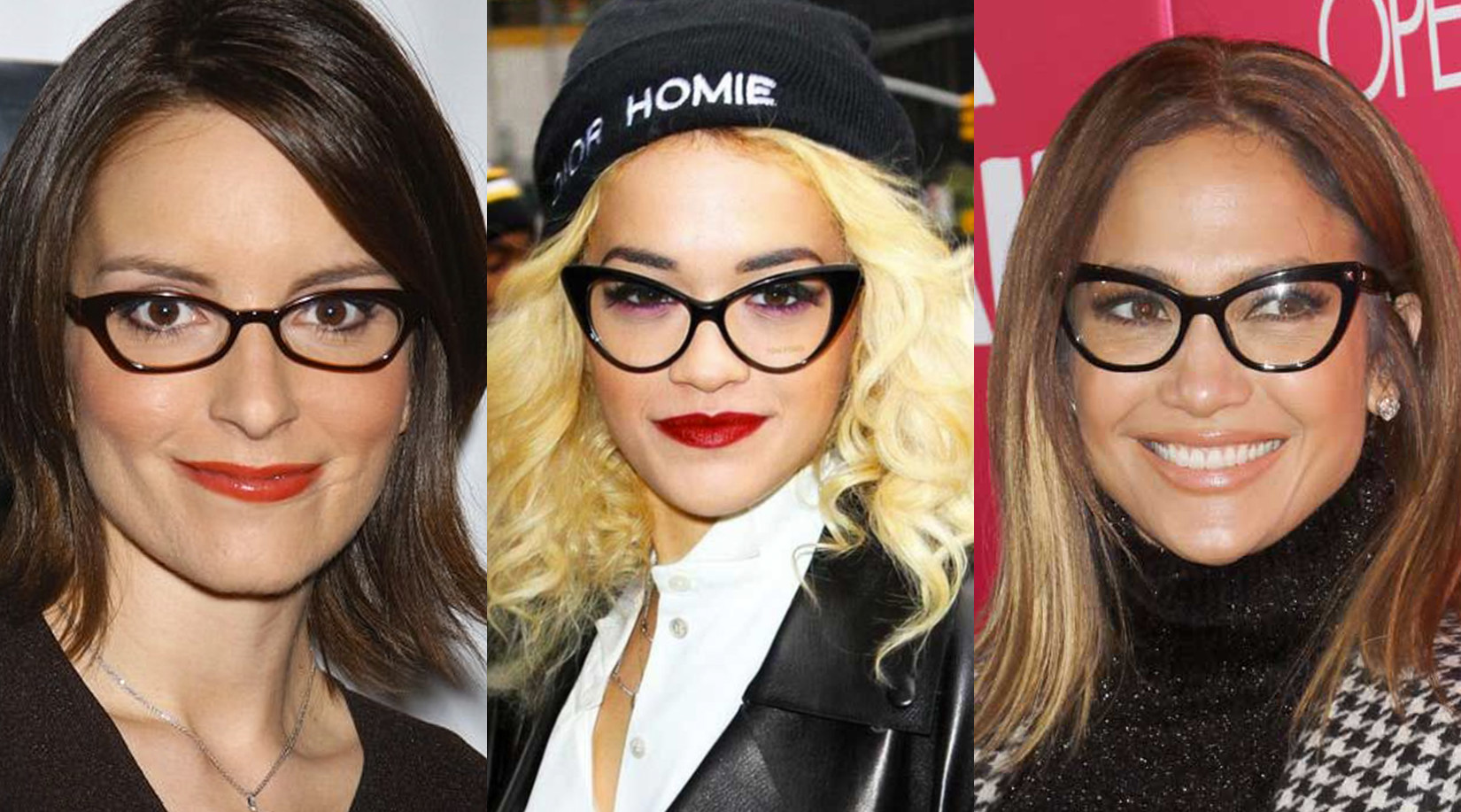 TRY: exaggerated black cat-eyes to add a flirty touch to your style.

ICONIC SQUARE FRAMES
When it comes to statement glasses, the iconic wayfarer style is a perennial favorite. For over 60 years this shape has been a favorite for both sunglasses and eyeglasses. This silhouette flatters most face shapes and the thick frames are an easy way to add a striking detail to any look. Try this classic square frame in a bold color like Emmy Rossum, or go for sleek black frames (the thicker the better) like Mindy Kaling or Jennifer Love Hewitt for a sophisticated finishing touch. This strong shape looks best with crisp or minimal makeup – and some killer confidence! The best part? This iconic silhouette might be the most versatile of the bunch – try it with professional attire, cozy casuals or anything between and you'll always be on trend.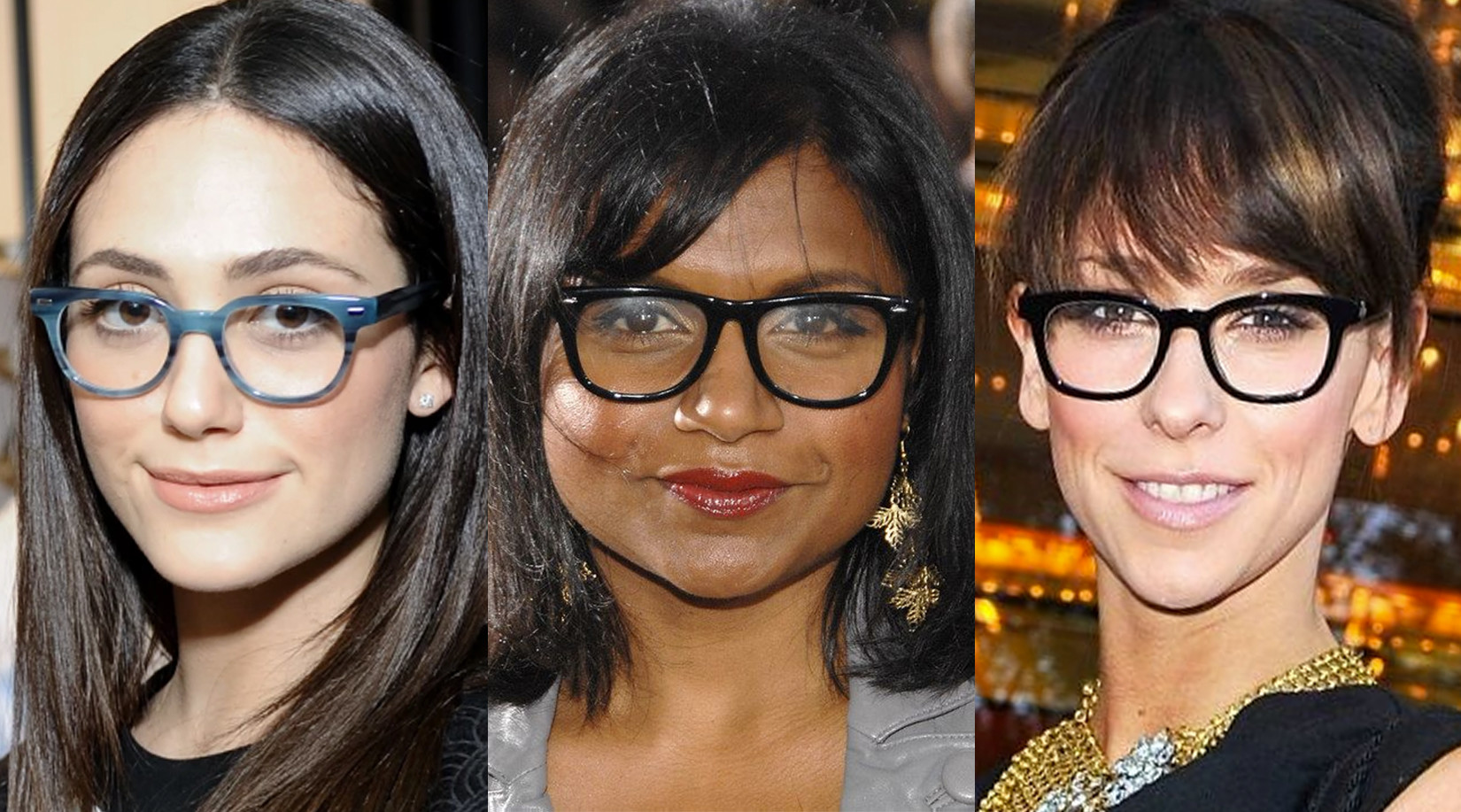 TRY: ultra-thick and retro black square frames for a bold accent.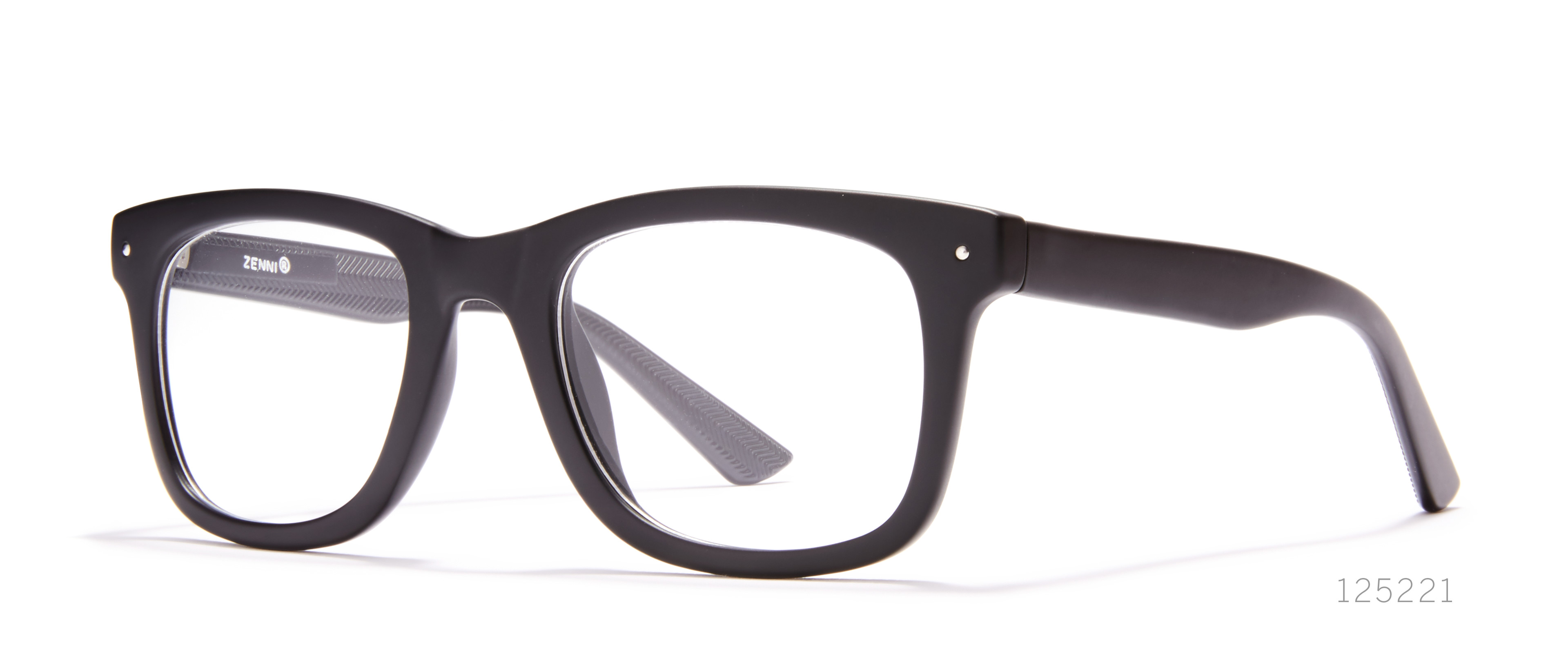 No matter what you're going for, there's a pair of statement glasses to finish off your one-of-a-kind sense of style. Which statement glasses are your favorite look? Let us know in the comments below!