It's that time of year!
Here is an easy Back-to-School Checklist to get your kids ready for a successful school year.
#1
If it's been more than a year since your child's last eye exam, call your optometrist to schedule an exam before school starts and schedules get busy. Children are often unaware of their own vision changes so it is very important to keep them up-to-date with their prescriptions.
#2
Order new glasses (and backup pairs) from Zenni. Zenni offers one of the largest and most affordable collections of pediatric frames online. Unsure of where to start? Check out these /help?a=How-To-Choose-Glasses-for-Kids—id–kzJ1r5h9RPuC5Sqfg9WZNQ" target="_blank" rel="noopener">articles in our help center on finding a new pair of glasses for your kids!
What are some of our most popular kids' frames?
/p/tr-round-eyeglass-frames/20186?skuId=2018616″ target="_blank" rel="noopener">
SKU 2018616
/p/childrens-plastic-eyeglass-frames/2634?skuId=263421″ target="_blank" rel="noopener">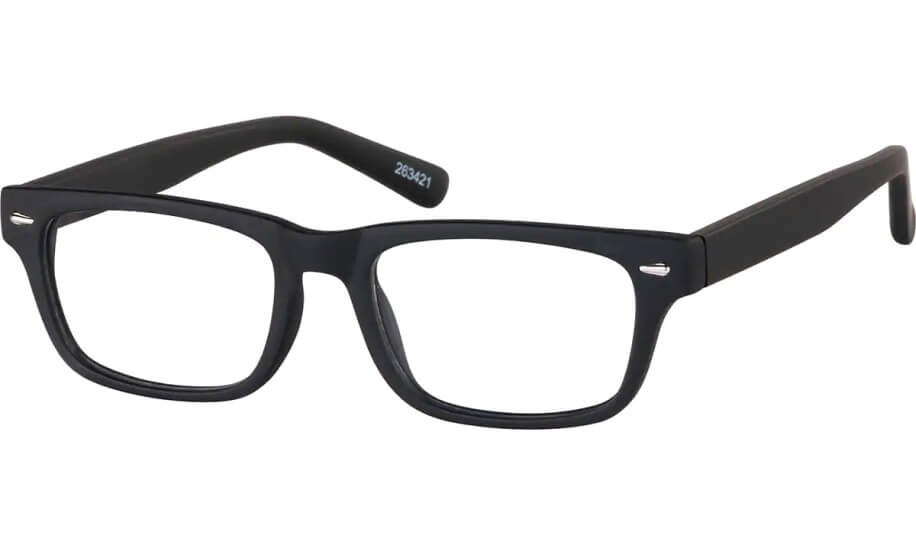 SKU 263421
/p/acetate-round-eyeglass-frames/44224?skuId=4422424″ target="_blank" rel="noopener">
SKU 4422424
Protect your child's vision! Make sure to add /blokz-blue-light-glasses" target="_blank" rel="noopener">Blokz® to every pair of glasses. Starting at just $16.95, Blokz® blue-light-blocking lenses will help protect your child's eyes from high energy visible (HEV) light when they are using computers, tablets, or smartphones.
#3
Are your kids sensitive to bright light? You can add /blog/do-zenni-photochromic-lenses-get-the-same-dark-as-transitions/" target="_blank" rel="noopener">photochromic technology to their prescription lenses that will provide them with clear lenses indoors that darken automatically in sunlight. With Zenni's affordable prices, you can also make many of our frames into a pair of prescription tinted sunglasses with full UV protection for outdoor activities.
#4
Did you know Zenni offers kids' sports glasses?
Our sports protective lens packages include a digital lens providing a wide field of vision, impact-resistant material, 100% UV protection, and an anti-scratch/hydrophobic anti-reflective coating. Our sports goggles are also designated F803 by the ASTM (American Society for Testing and Materials). The F803 standard is the strictest standard for protective eyewear ensuring participants in high-impact activities such as tennis, basketball, baseball, and soccer are protected.
/p/kids-sport-protective-goggles/7433?skuId=743321″ target="_blank" rel="noopener">
SKU 743321
#5
Finally, it's never too late to protect your child's vision with some healthy snacks in their school lunches. Many snacks are great for eye health. Some examples are carrots, oranges, almonds, and yogurt. Children's eyes need antioxidants such as vitamin C, lutein, and zinc to stay healthy.
*Quick tip for parents: We sell our cases online starting at just $2.95. /b/accessories" target="_blank" rel="noopener">Order a few extra cases for your kids to keep at home, in their backpack, and in their desk at school. I remind all of my pediatric patients:
When the glasses are not on your face, keep them in their case.
/p/girls-acetate-cat-eye-eyeglass-frames/44497?skuId=4449717″ target="_blank" rel="noopener">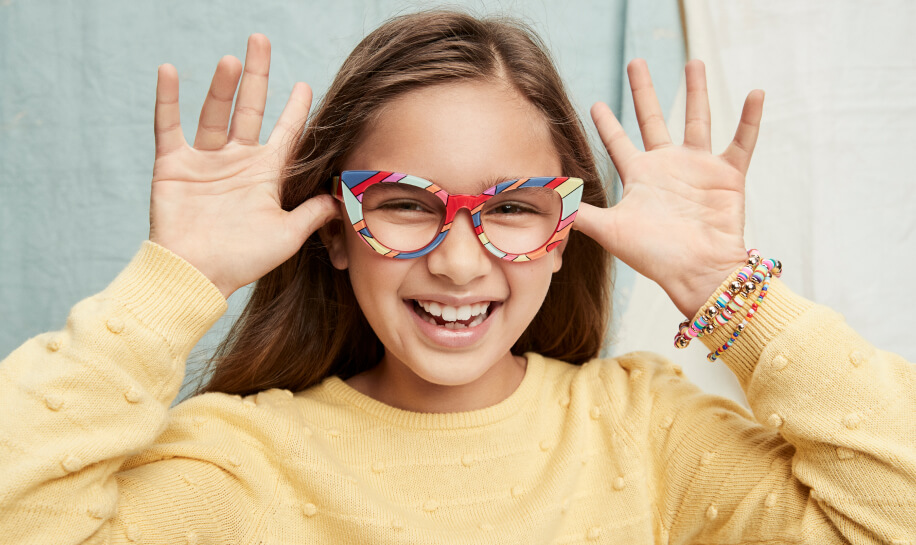 SKU 4449717