Low Bridge Glasses: Elevating Comfort, Vision, and Style for a Perfect Fit
From enhancing vision clarity to optimizing comfort, the right pair of glasses can greatly impact your daily life. One notable feature that plays a critical role in overall comfort and fit is the nose bridge design. For individuals with a low or narrow nose bridge, standard glasses can often slip down, leaving them constantly adjusting their frames. That's where low bridge glasses, or Universal Fit glasses, enter the picture, a solution specifically tailored to ensure a snug and comfortable fit.
What are Low Bridge Glasses?
Low bridge glasses, also known as Universal Fit glasses, are specially designed to accommodate faces with a lower nose bridge and higher cheeks. Unlike traditional glasses that rest on the nose bridge, these frames are crafted to sit higher on the face, eliminating the constant slipping issue.
Key Features of Low Bridge Glasses
Adjusted Frame Tilt: These glasses have less tilt in the frame, allowing them to sit flush against the face rather than slanting downwards.
Curved Temples: The arms of these glasses are curved to hug the ears closely, providing added support and stability.
Wide Frame Front: To accommodate wider face shapes, these glasses have a more generous frame front.
Thicker Nose Pads: Thick and soft nose pads ensure the glasses rest comfortably on the face without sliding down.
Benefits of Low Bridge Glasses
Opting for low bridge glasses can greatly enhance your eyewear experience. Here's how:
Improved Comfort
With the glasses sitting comfortably on the face, there's no need to constantly push them back up. This means less friction on the nose and ears, leading to an overall more comfortable eyewear experience.
Better Vision
When glasses slide down, they move farther from the eye, disrupting the optimal focal point of the lenses. Low bridge glasses stay in place, ensuring the wearer always looks through the corrective part of the lens.
Enhanced Aesthetics
Every face is unique, and so should be your glasses. With low bridge glasses, the frames sit evenly, providing a balanced and flattering look.
Selecting the Perfect Pair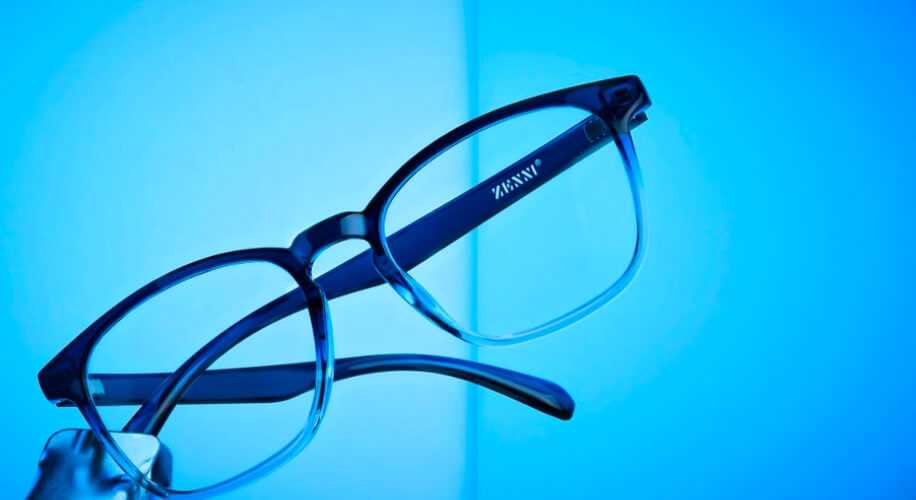 At Zenni Optical, we provide a wide selection of stylish and budget-friendly low bridge glasses, offering hundreds of options on our website. When selecting your perfect pair, take into account factors such as your face shape, skin tone, lifestyle, and personal style.
Explore our collection of low bridge glasses here:

Dr. Sophia Moh, OD, is an optometrist based in the Bay Area, California. She holds a doctorate from UC Berkeley School of Optometry and has worked in various eye care settings, including primary care optometry, general ophthalmology, community health clinics, and Veterans Affairs. Dr. Moh is dedicated to improving global vision health by making high-quality, affordable eyewear accessible to all. She is also a certified American Board Optician (ABO) and actively contributes to optical education through training and lectures.