Eyewear Care 101: How to Keep Your Glasses Clean and Crystal Clear
Eyeglasses are essential tools for many people, helping them see clearly and go about their daily lives with ease. However, these vision aids require proper care and maintenance to ensure they last and provide optimal vision. In this article, we will discuss some essential tips for caring for your lenses or glasses.
Cleaning Your Glasses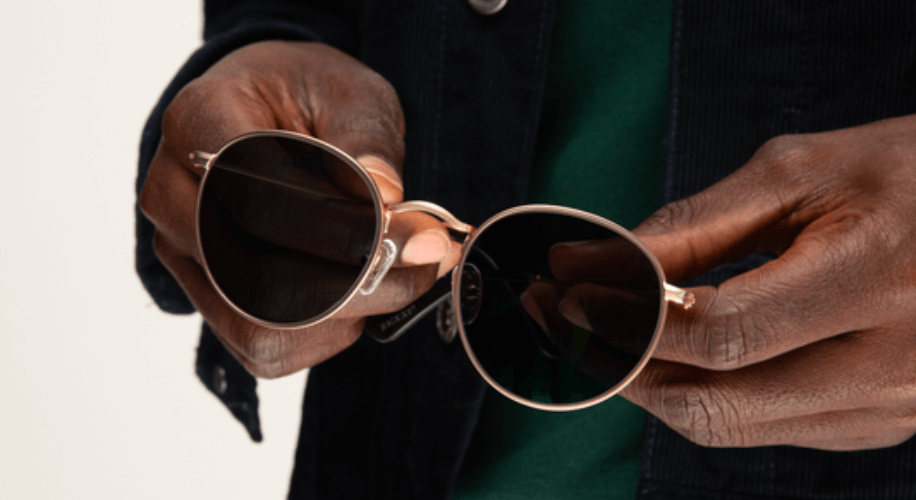 One of the most important aspects of eyewear care is keeping your glasses clean. Dirt, oil, and debris can accumulate on your lenses, making it difficult to see clearly. To clean your glasses, we recommend using a lens spray. However, if you don't have a lens spray, start by rinsing them under lukewarm water to remove any loose debris. Then, apply a small drop of mild hand soap to each lens and gently rub it with your fingers. Rinse the soap off with lukewarm water and dry your glasses with a clean, microfiber cloth. Avoid using paper towels or tissues, as they can scratch your lenses.
Usage of Pre-Moistened Lens Wipe
Pre-moistened lens wipes are a convenient and effective option for cleaning your glasses or lenses. Keep your lenses squeaky clean with these isopropyl alcohol based lens wipes. The ammonia-free solution removes smudges and dirt safely without leaving a residue. The convenient packets are perfect to use at home, work, or on the go. Box contains 40 individually packaged lens wipes. By incorporating pre-moistened lens wipes into your eyewear care routine, you can keep your lenses clean and clear for optimal vision.
Avoiding Harsh Chemicals
When cleaning your glasses or contacts, it is crucial to avoid using harsh chemicals that can damage your eyewear. Avoid using household cleaners, vinegar, or ammonia-based products, as they can strip the protective coating on your lenses.
Storing Your Eyewear
When you are not wearing your glasses or contacts, it is essential to store them properly to prevent damage. If you wear glasses, always keep them in a protective case when not in use. This will prevent scratches and other damage.
Remember, if it's not on your face, it's in your case!
By following these tips, you can ensure that your glasses last longer and provide optimal vision. With proper care, your eyewear can continue to help you see clearly and go about your daily life with ease.

Dr. Sophia Moh, OD is an optometrist located in Bay Area, California. She completed her undergraduate studies at UC San Diego and earned her doctorate at UC Berkeley School of Optometry. She has experience in a variety of eye care settings including primary care optometry, general ophthalmology, community health clinic, and Veterans Affairs. Her mission is to help the world see better by developing high-quality, affordable eyewear for everyone. She is also a certified American Board Optician (ABO) and provides training and lectures on optical education topics.