Free Valentines for Glasses Lovers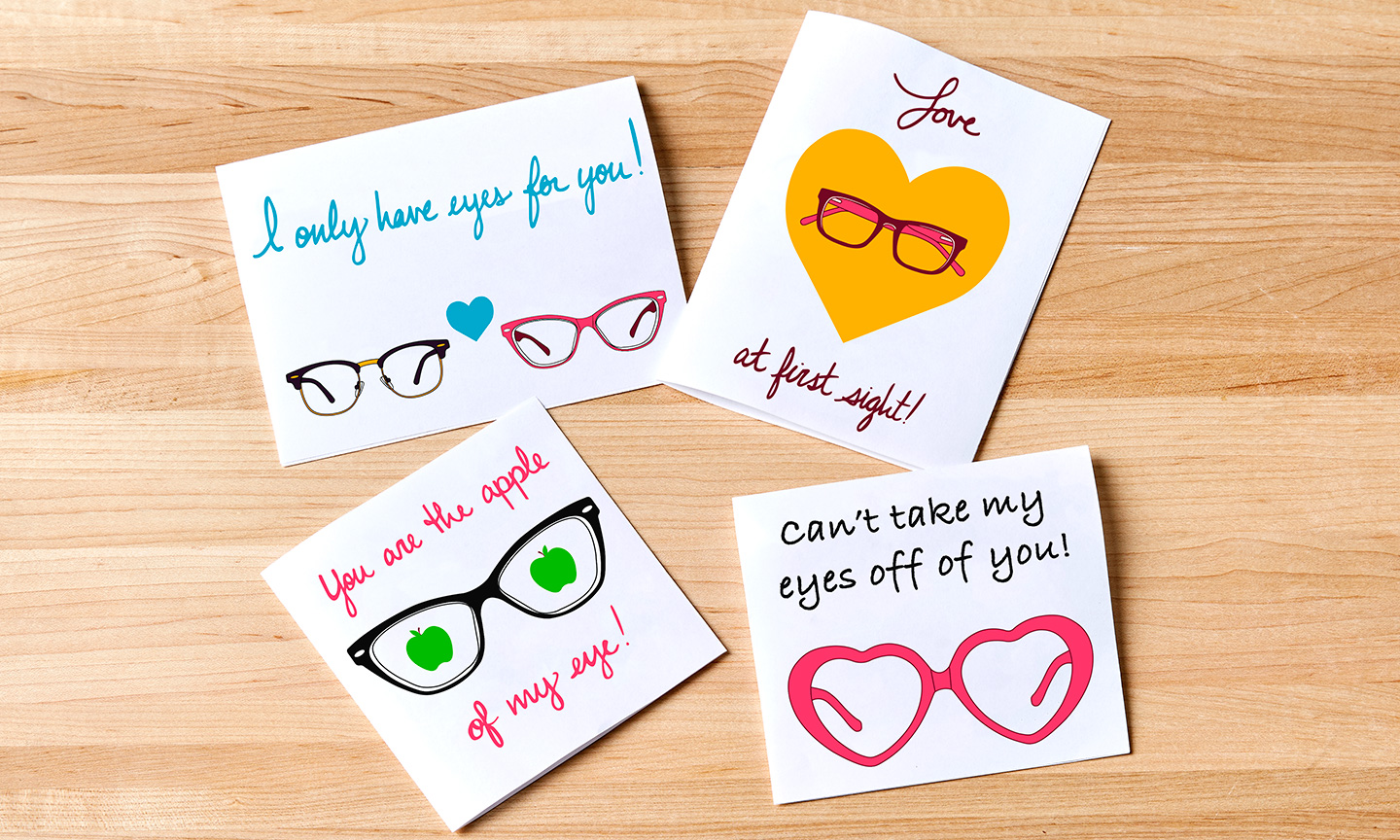 At Zenni Optical we love glasses and we love Valentine's. Skip the trip to your local pharmacy or grocery store this year and save five dollars (cards are getting expensive!) by downloading these completely free Valentine's cards and templates featuring some of our trendiest frames.
You can share the images below on any of your favorite social channels, print them and give them to your Valentine as a card, or frame them and decorate your loved one's wall. We even have a coloring page below for those truly artistic, hands-on holiday revelers.
We have four unique Valentine's Day cards to choose from, all with a fun design and an "eye" for fashionable frames. Select your favorite or download all four! And don't forget our adorable coloring page at the bottom.
Right click on the images to save them, and then upload your favorite Zenni Optical Valentine's to Instagram, Facebook, or Twitter to share with your hubby, your friends, or your family!
Eyes For You

Show your one-and-only how much they mean to you with this simple message of true love – bonus if you're sporting two matching pairs of glasses!
Get the printable card here, or download the artwork.
Apple Of My Eye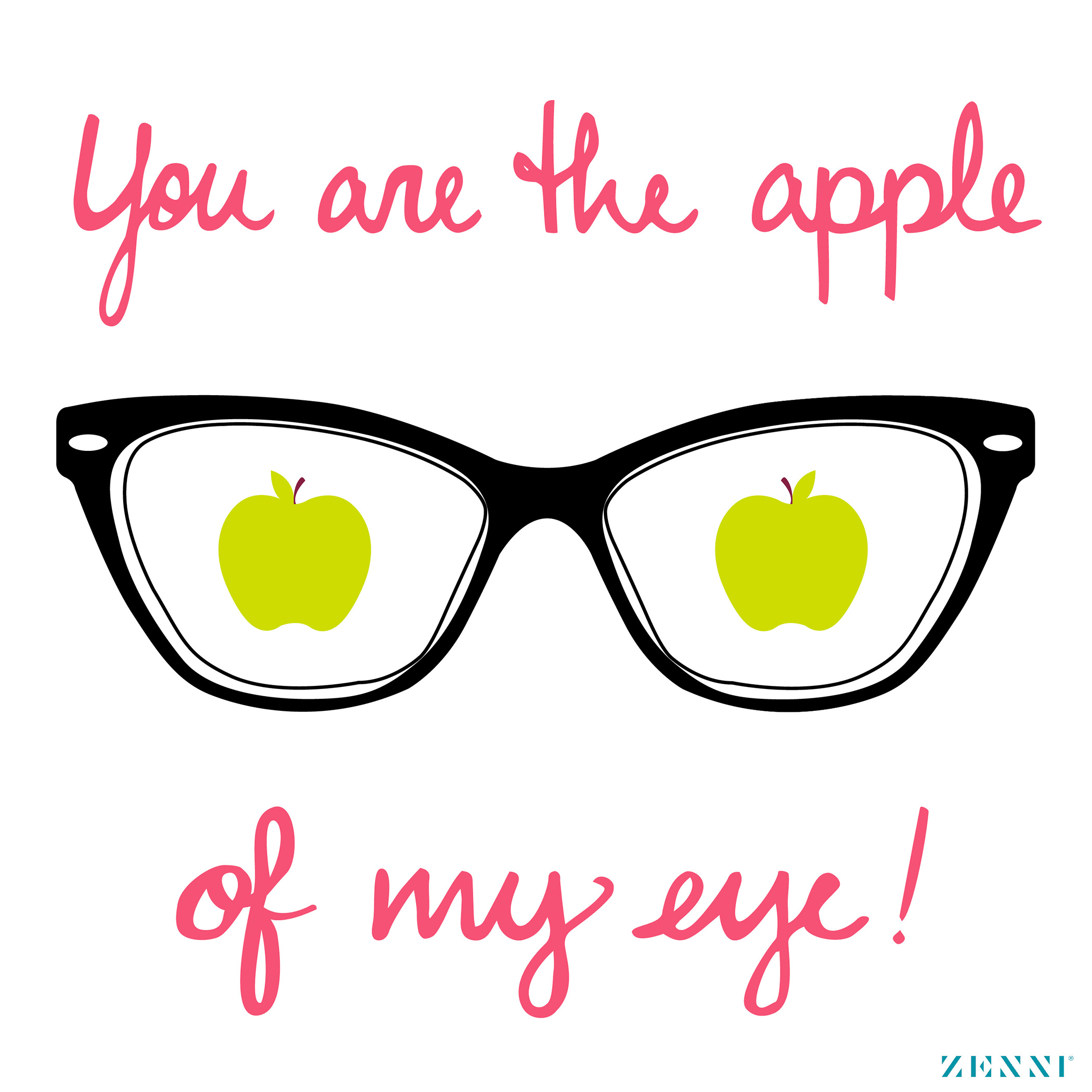 Half of a pun with twice the charm, this colorful and quirky Valentine's Day card says everything you need in just a few words.
Get the printable card here, or download the artwork.
Love At First Sight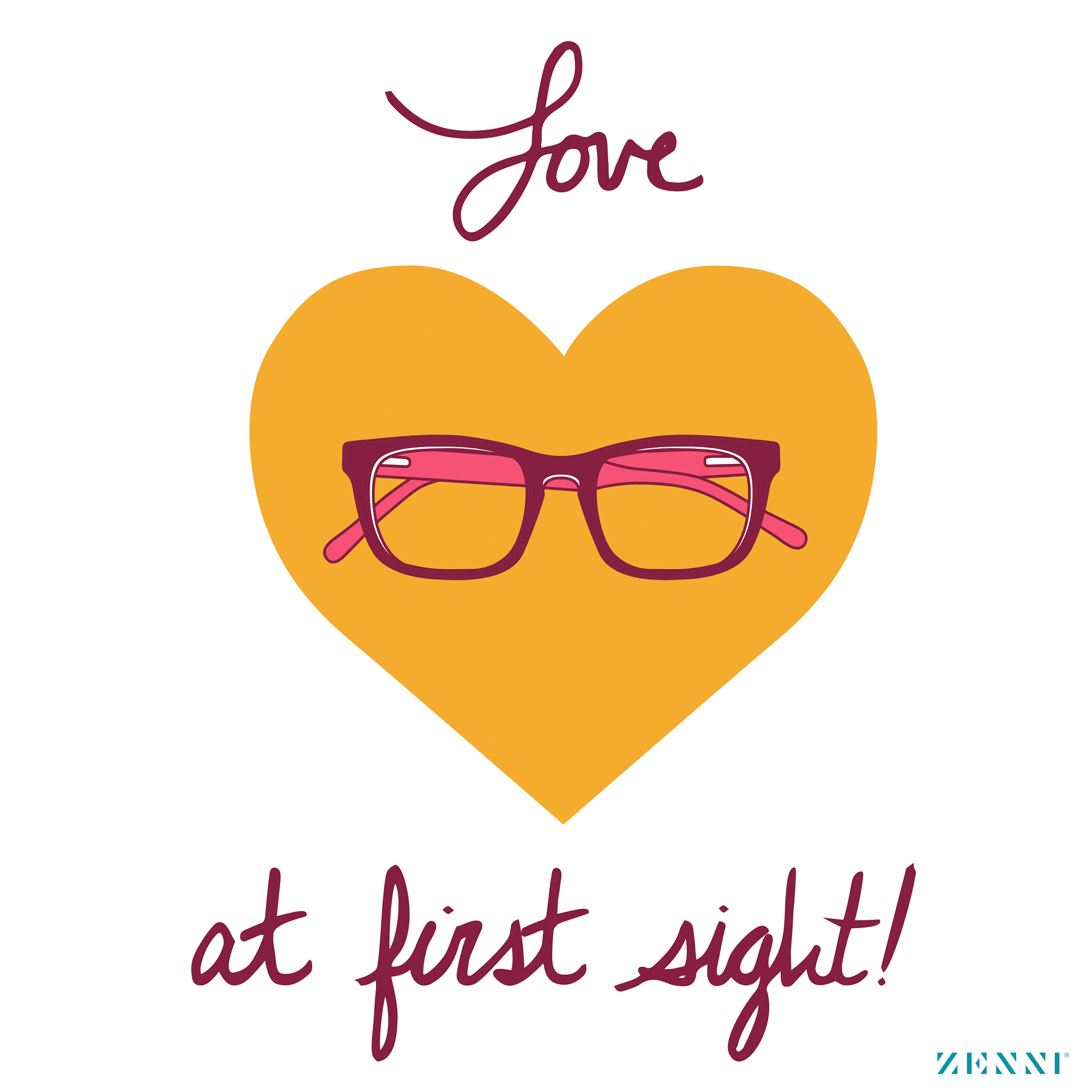 Sticking to a plain red and white color scheme isn't your style – add a stylish touch to your Valentine's Day gift by adding this sweet goldenrod and burgundy card.
Get the printable card here, or download the artwork.
Heart Shaped Love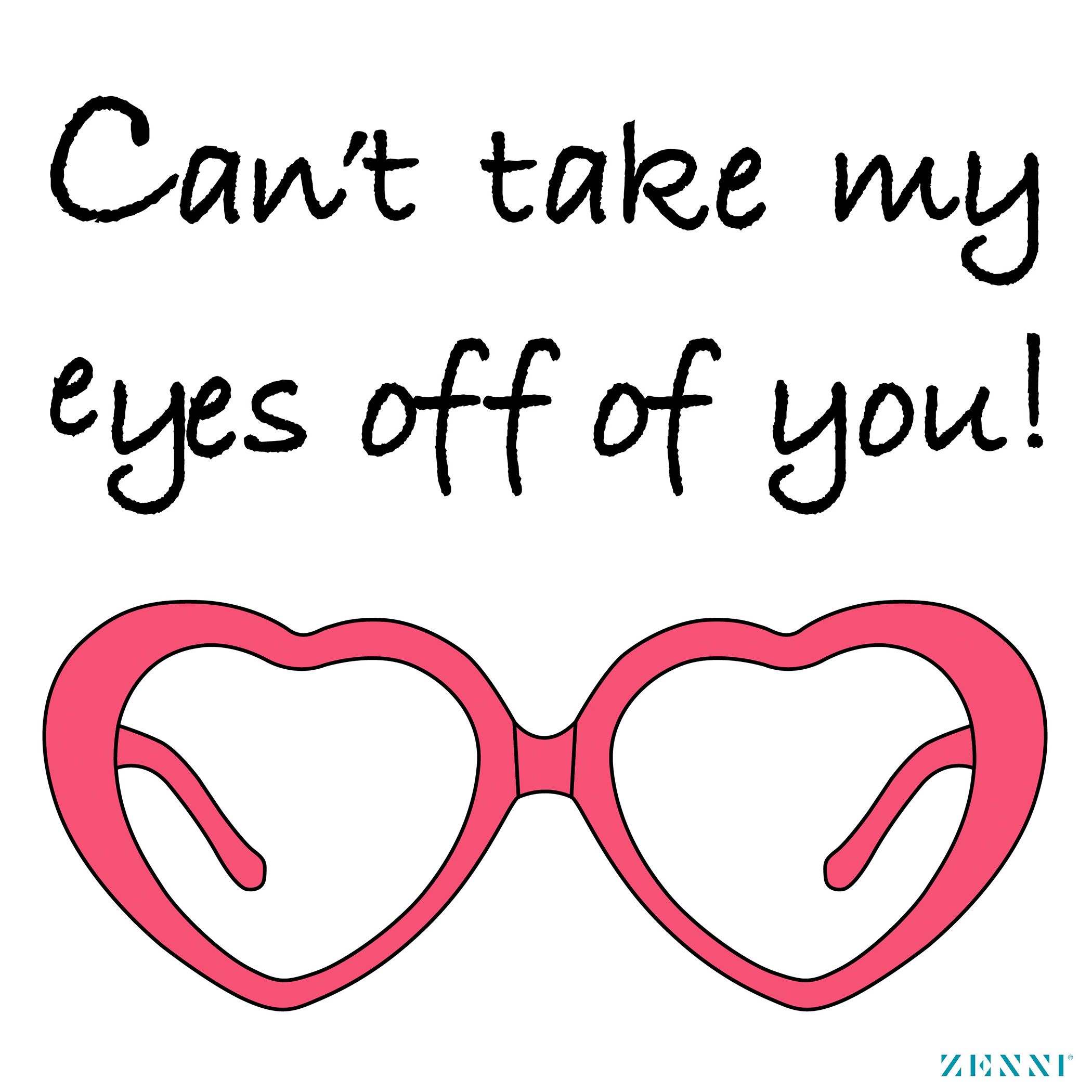 Cards can serve as the perfect segue into a romantic gift – combine this fun Valentine's card with some heart-shaped frames so your honey can accessorize for the holiday!
Get the printable card here, or download the artwork.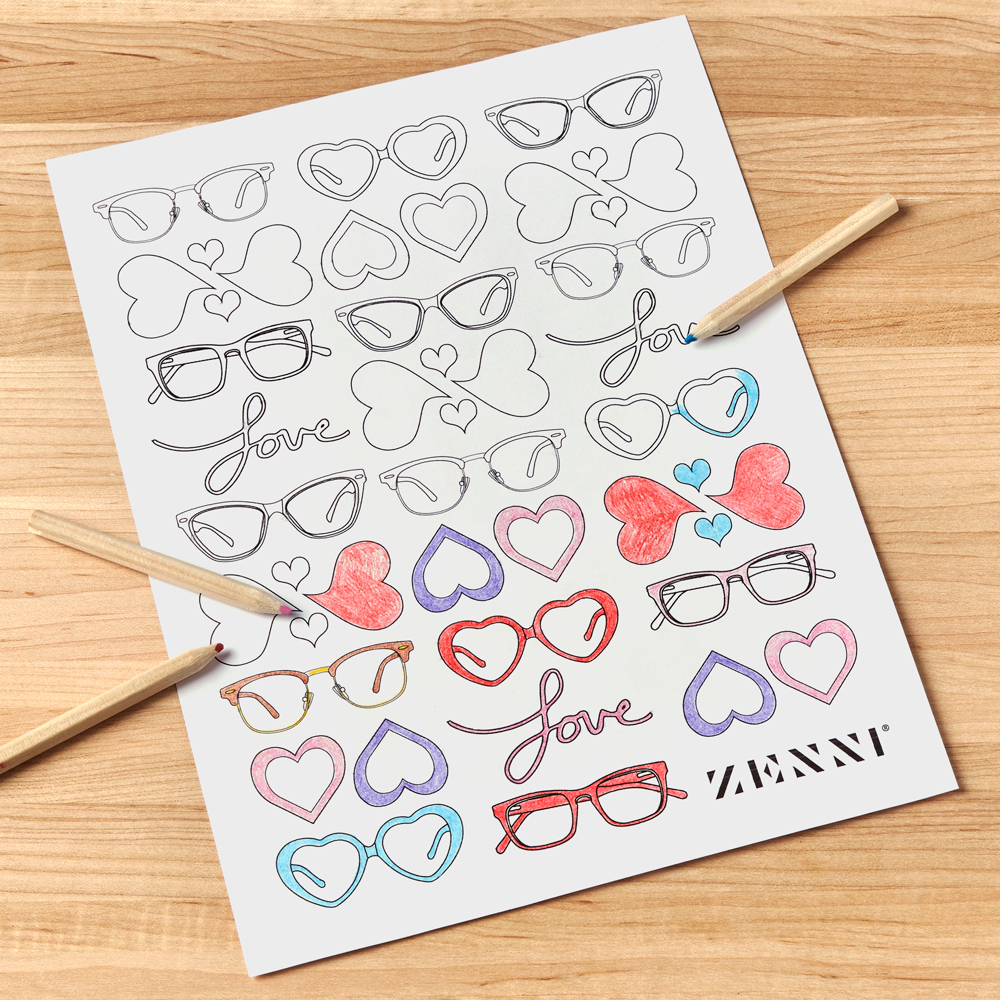 Add your own flair and let your imagination show with our complimentary Valentine's Day coloring page. Get those colored pencils or markers out of your desk drawer and download the page here.
Which free Valentine's Day card from Zenni Optical is your favorite? Are you going to try your hand at our whimsical coloring page? Let us know in the comments below!