Get Your New Glasses Fast with Zenni Optical's Rush Delivery
Imagine this scenario: you're going about your day, minding your own business, when suddenly disaster strikes. Your glasses, your trusty companions that help you navigate the world with crystal-clear vision, have met an unfortunate fate. Whether they were dropped and shattered or lost in the hustle and bustle of life, you find yourself in need of replacement glasses, and you need them fast. In times like these, Zenni Optical's Rush Delivery service is a true lifesaver.
Fast and Reliable Delivery
Did you know more than 70% of the population reported that the loss of their eyesight would have the greatest impact on their day-to-day life? This can be a serious issue for glasses wearers whose glasses break or get lost.
With Zenni Optical, gone are the days of waiting weeks to receive your new eyewear. Thanks to our commitment to customer satisfaction, we offer a lightning-fast delivery option, ensuring that you'll have your glasses in hand within 3-5 days. This is a game-changer for those who depend on their glasses for daily activities, as the wait time is significantly shorter compared to traditional brick and mortar stores.
State-of-the-Art Optical Laboratory in Ohio
To provide this swift delivery service, Zenni Optical has established a cutting-edge optical laboratory in Ohio. Equipped with the latest technology and staffed by skilled professionals, this facility allows Zenni to process orders efficiently and deliver them to your doorstep in record time. This commitment to quality and efficiency sets Zenni apart from other online eyewear retailers.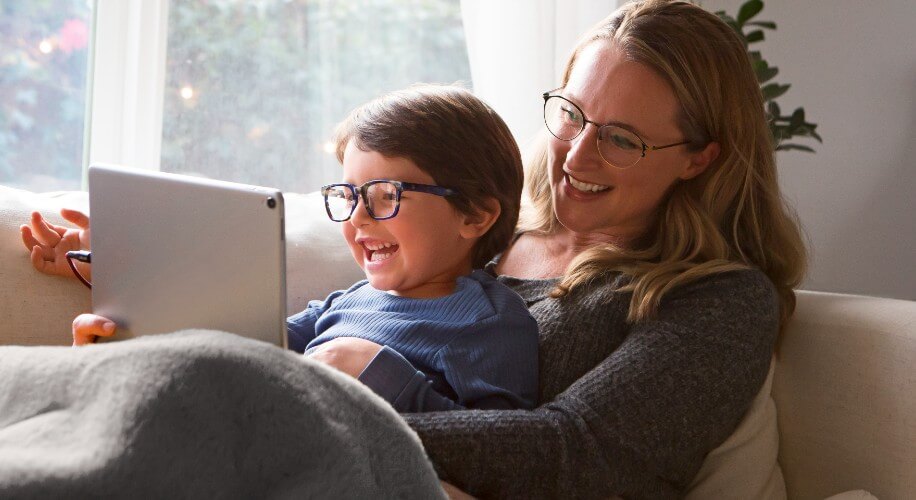 Convenience and Affordability
Buying glasses online has become increasingly popular, and Zenni Optical offers a convenient and affordable solution. By shopping from the comfort of your own home, you save time, money, and avoid the hassle of crowded stores. Zenni's user-friendly website allows you to browse the vast selection of over 500 glasses styles available for Rush Delivery, including trendy options like cat eye glasses, clear glasses, round glasses, aviators, and many more. With such a wide range of styles available, you're sure to find the perfect frames that suit your personal taste and lifestyle.
Prescription Options for All
Zenni Optical understands that everyone's visual needs are unique. That's why we offer both prescription single vision and progressive lenses for Rush Delivery service. Progressive glasses, in particular, have long been associated with extended wait times at traditional optical stores, often taking 2-3 weeks to manufacture. Zenni's ability to provide these lenses with such fast delivery is a game-changer for individuals requiring multifocal correction.
Expanded Lens Options
In addition to the extensive selection of frames, Zenni Optical also offers a range of lens options to enhance your visual experience. If you spend a lot of time in front of digital screens, BlokzⓇ blue light blocking lenses can help reduce eye strain and improve sleep quality. Additionally, Zenni offers Transitions® Lenses that automatically adjust to different lighting conditions, providing added convenience and protection from harmful UV rays. These lens options, combined with the Rush Delivery service, make Zenni Optical the go-to choice for all your eyewear needs.
When you find yourself in urgent need of new glasses, Zenni Optical's Rush Delivery service is here to save the day. The state-of-the-art optical laboratory in Ohio, combined with a vast selection of frames, prescription options, and lens choices, ensures that you can receive your new eyewear within 3-5 days. Say goodbye to long waits and hello to convenience and affordability. Don't compromise your vision or settle for outdated frames when you can easily buy glasses online from Zenni Optical and experience the benefits of fast, reliable, and fashionable eyewear.
How To Get Prescription Glasses Fast?
Step 1: Select a pair of Zenni glasses available for Rush Delivery
Step 2: Select lenses
Step 3: Receive your glasses in 3-5 days
https://www.tiktok.com/@zenni/video/7188231791226948907
About the Author: Dr. Sophia Moh, OD, ABOC
Dr. Sophia Moh, OD is an optometrist located in Bay Area, California. She completed her undergraduate studies at UC San Diego and earned her doctorate at UC Berkeley School of Optometry. She has experience in a variety of eye care settings including primary care optometry, general ophthalmology, community health clinic, and Veterans Affairs. Her mission is to help the world see better by developing high-quality, affordable eyewear for everyone. She is also a certified American Board Optician (ABO) and provides training and lectures on optical education topics.
Sources
1 CDC, Fast Facts About Vision Loss, December 2022.