The new trend: Heart shaped sunglasses
Sunglasses trends are like fashion cycles, with shapes, colors, and styles coming back into vogue every few years. The latest buzz? Heart-shaped sunglasses. These eye-catching frames have been lighting up social media and are becoming the new favorite, taking over the scene from previous trends.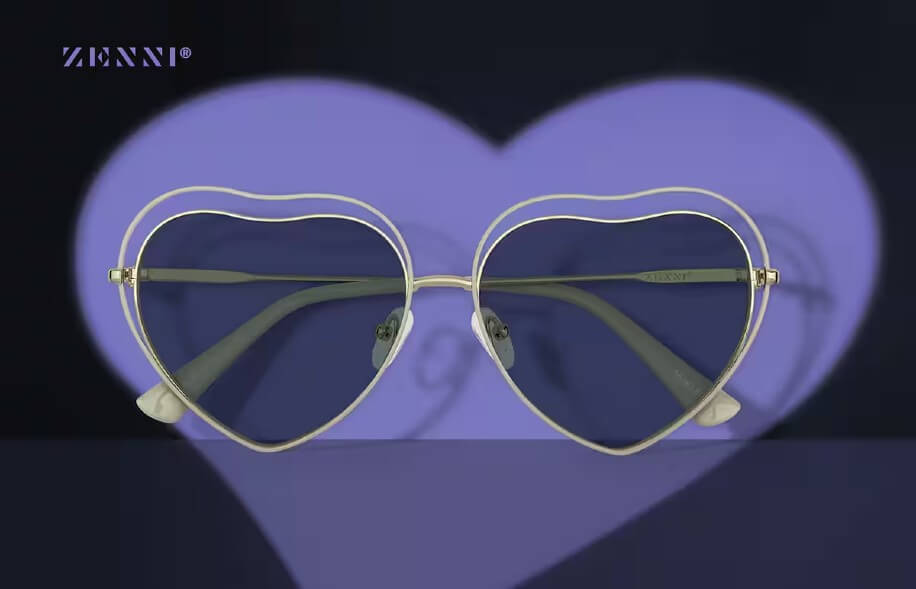 Shop the frame: Premium Heart-Shaped Sunglasses 159814
A Peek into the Past and Present
The heart-shaped sunglasses are back in a big way. Originating in the 1950s, they truly made their mark in the 1970s, becoming a symbol of that era's fashion.
The allure of these frames never wanes. They've become an iconic part of sunglasses culture, adding a touch of retro flair and that groovy '70s vibe to any ensemble. If you're a fan of vintage and funky fashion, heart-shaped sunglasses are calling your name.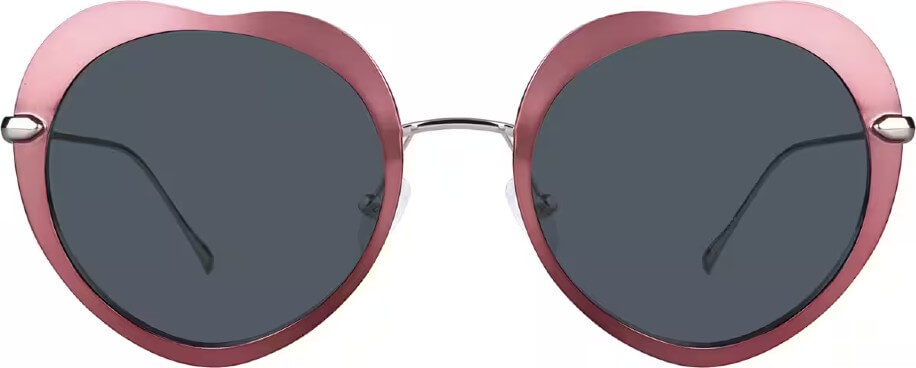 Shop the frame: Heart-Shaped Glasses 1128019
Where to Flaunt Your Heart-Shaped Sunglasses
Cultural Delights
Music Festivals: Whether it's an open-air concert or an intimate indie gig at a cozy cafe, slip on those heart-shaped shades for an instant fun boost. They'll energize any outfit, from a band tee to a stylish denim jacket.
Fashion Events: Set your heart-shaped sunglasses aflutter at New York Fashion Week and its satellite events. Be it runway showcases, boutique soirées, or VIP gatherings, these shades amplify your style game and add retro flair to your look.
Art Galleries: If there's a place for creative eyewear, it's the world of art. Galleries known for their avant-garde spirit often flaunt bold and vibrant eyepieces. And that's where heart-shaped sunglasses truly shine. Artists, curators, and art lovers sport funky shades like these as an embodiment of creativity.
Parties: Just like festivals and fashion soirées, parties offer a playground for sartorial fun. Rock a pair of cute heart-shaped sunglasses and make your dance floor moves more vibrant and stylish.
Special Moments
Valentine's Day: Embrace the heart theme and celebrate love in style.
Date Night: Add an extra touch of allure to your evening look with these enchanting shades.
Photographs: Capture memories with a dash of playful elegance.
Celebrations: Make any festivity more festive with heart-shaped shades that radiate positivity.
These playful frames will be your trusty companions, adding a touch of fun and flair to every event and celebration. With them, you're sure to stand out from the crowd.
A Heart for Every Face Shape
Heart-shaped sunglasses are for everyone—confidence is the key! And if your face shape leans toward the bottom-heavy side (like round, triangular, or square), consider a cat-eye or triangular heart frame. This style brings out the best in your facial features, creating a balanced and elongated appearance. Heart-shaped glasses highlight your eyes, forehead, and cheeks beautifully.
Don't know your face shape? Zenni's Face Shape Guide has got your back. Discover your face shape and find frames that complement your unique look for both men and women.

Get Your Own Playful Heart-Shaped Sunglasses
These heart-shaped sunglasses are a must for your bachelorette party and honeymoon. They exude love, embody celebration, and evoke a chic vintage vibe. While they might not be your office go-to, they are the perfect weekend accessory, adding a touch of whimsy to your outings. Everyone deserves to rock a pair of heart-shaped sunglasses, so why not treat yourself?