Jazz Appreciation Month – These Artists 'Got Their Glasses On!'
In jazz slang, to say you've "got your glasses on" means you're acting a little snooty.
But we think that expression's jive, man, because we're all about people getting their glasses on. After all, some of the coolest cats who ever blew an axe literally got their glasses on.

Don't have a cow, man. We know Simpsons character Bleeding Gums Murphy wasn't an actual jazz great. But plenty of real-life jazz musicians sported some pretty rad rims.
So in honor of April's designation as Jazz Appreciation Month (with the appropriate acronym JAM), we're taking a look at some of the baddest daddies (and a couple of fine ladies) of jazz who definitely got their glasses on – in a good way.
Composer, lyricist, and ragtime pianist Eubie Blake was one of the fathers of jazz.

Blake and his partner, singer-songwriter Noble Sissle, wrote the 1921 Broadway musical Shuffle Along, one of the first written and directed by African Americans. That show gave the world the standard "I'm Just Wild About Harry." Blake was just wild about horn-rim, square glasses. Check out similar Zenni frame 220421.

Clarinetist and bandleader Benny Goodman's 1938 concert at New York's Carnegie Hall was considered jazz's coming-out party, and as such, one of the most important performances in jazz history.

The concert climaxed with the immortal "Sing, Sing, Sing," featuring Lionel Hampton (left) on vibraphone, Gene Krupa on drums and Harry James (not pictured) on trumpet.

A big part of Goodman's image is his rimless eyeglasses.

Goodman's frame is similar to Zenni's frame 322111, shown with lens shape 232.

If you want to copy Goodman's style, go with lens shape 224.

Thelonious Monk was one of the first modern-jazz, bebop artists.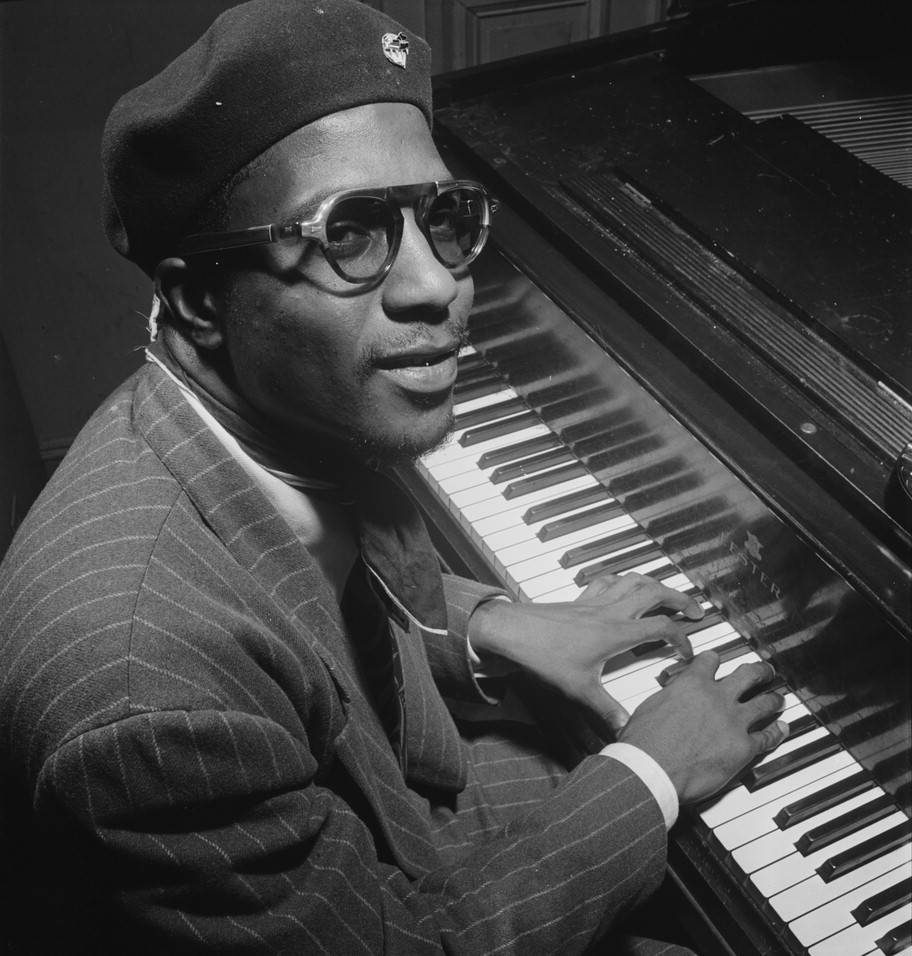 He was notable for a percussive style of piano improvisation with abrupt starts and stops. Monk first gained attention performing with Charlie "Bird" Parker and Dizzy Gillespie at Minton's Playhouse in Harlem, where he was the house pianist.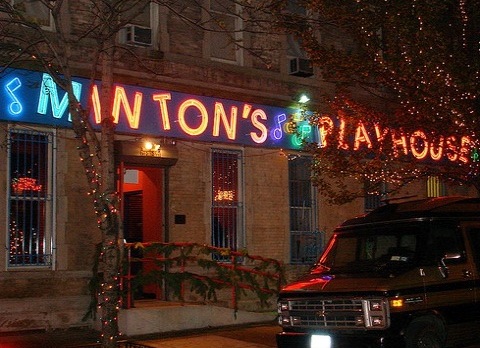 Monk's popularity took off when the Thelonious Monk Quartet played the Five Spot Café in New York, in 1957. Along with Monk on piano, the quartet included (from left) John Coltrane on sax, Shadow Wilson on drums, and Ahmed Abdul-Malik on bass.

Whether it's " 'Round Midnight," or any time of the day, Monk looks great in his glasses. You'll look just as cool in Zenni frame 690111.

Or, to get the Monk look in non-prescription sunglasses, go with Zenni frame A10120421.


Ella Fitzgerald was known as both the "First Lady of Song" and the "Queen of Jazz."

She was the first African-American woman to win a Grammy, at the first Grammy Awards ceremony, in 1959. She actually won two Grammys that night, Best Female Vocal Performance for Ella Fitzgerald Sings the Irving Berlin Songbook, and Best Jazz Performance for Ella Fitzgerald Sings the Duke Ellington Songbook.

She went on to win 11 more Grammys. Her live version of "Mack the Knife," recorded in 1960, is one of the landmark jazz performances captured on record.

Although she didn't wear glasses in performance as a young jazz singer, Fitzgerald wore them in later years.

Her oversize, ornamented, full-rim style is similar to these Zenni frames (click on the images to see their specs!):




It's notable that several of these landmark performances are in the late 1950s and early '60s. In jazz, 1959 is considered the art form's peak year, similar to the way film buffs consider 1939 the greatest year in movie history.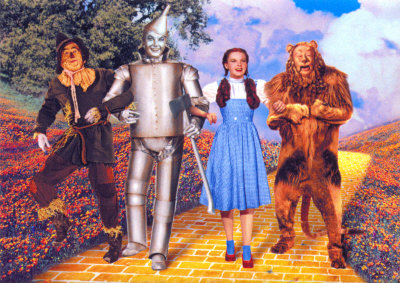 You've probably seen those three 1939 movies, which are so famous they need no identification. They are just a few of the many movie masterpieces that year.
Now let's look at some classic jazz albums that were released in 1959: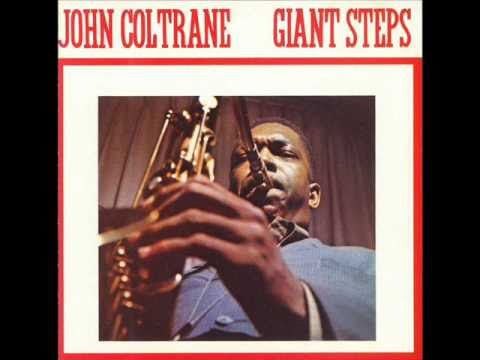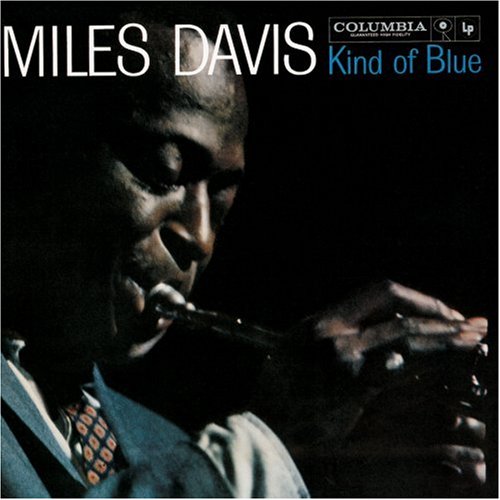 Of the jazz greats behind these albums, only bandleaders Dave Brubeck and Miles Davis were frequently seen in glasses.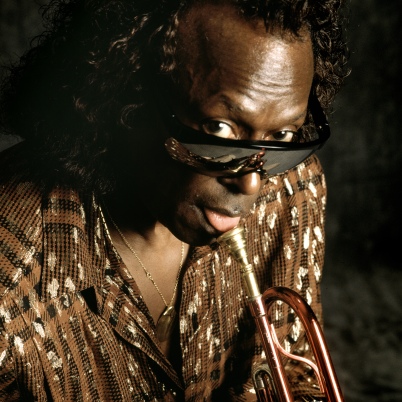 Check out Brubeck (at the piano) with his quartet (from left, alto sax player Paul Desmond, bassist Eugene Wright, and drummer Joe Morello), all of whom are wearing glasses.

We love the Take Five cut "Blue Rondo à la Turk," and the title track, which is so recognizable and popular it could almost serve as jazz's theme song, although some would argue that John Coltrane's version of Rodgers and Hammerstein's "My Favorite Things" deserves that distinction.
As much as we love both recordings, we're going to go with Brubeck, if only because he and his bandmates all wore glasses.
Brubeck's signature frame is not unlike Eubie Blake's square-style horn-rims, but let's mix it up a bit (you didn't think we were going to say "jazz it up," did you?) with a rich-looking, brown square-style frame from Zenni, model 820415.


Desmond's glasses are similar to Zenni frame 614212.

Wright is wearing a pair of classic brow line glasses, not unlike Zenni frame 535021.

Morello's glasses, with a straight-line bridge, are similar to Zenni's Christmastime tortoiseshell frame 624725.


Trumpeter Miles Davis's Kind of Blue brought a new form of improvisation to jazz, using the songs' scales rather than chords for his riffs. His 1960 album, Sketches of Spain, is just as revered as Kind of Blue, but we're also extremely fond of a less heralded 1959 album by Davis and Gil Evans, their jazz version of Porgy and Bess, by George Gershwin (music), DuBose Heyward (libretto and lyrics), and Ira Gershwin (lyrics).
When he started wearing glasses, Davis favored oversized frames, like these aviators.

Davis's frame calls and Zenni responds, with similar frame 579721.


When you think of images of one of Davis's modern-jazz forebears, Dizzy Gillespie, you probably think of two balloon-like cheeks rather than two round eyeglass lenses. But in his early years, the man credited by many as the originator of bebop, also known as modern jazz, wore round, full-rim specs that set off his not-yet "moon cheeks".

Pop on similar Zenni frame 6290015, and start blowin'!


If Thenlonious Monk and Miles Davis are bebop, and Benny Goodman is "prebop," then Herbie Hancock could be considered "post bop."

Hancock is a true crossover jazz-fusion artist, bringing synthesizers, funk, soul, and modern classical music to his improvisations. His 2007 tribute album to occasional jazz artist Joni Mitchell, River: The Joni Letters, won two Grammys, for Best Contemporary Jazz Album and Album of the Year.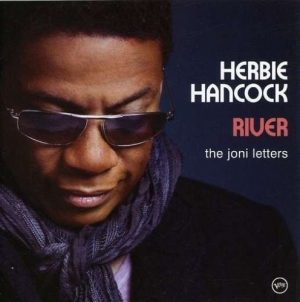 The full-rim, rectangular metal frames shown in his picture and on the album cover are not unlike Zenni's frame 650312 (in gray) and 650315 (in brown).


Trumpeter Wynton Marsalis is the first jazz artist to win the Pulitzer Prize for music.

A prodigy who was performing in church by age 8, Marsalis won the Pulitzer in 1997 for Blood on the Fields, an oratorio about a couple moving from slavery to freedom.

With his participation in various PBS programs, including Marsalis on Music and Ken Burns's Jazz, his several books on jazz, and his artistic directorship of Jazz at Lincoln Center, Marsalis has become the leading ambassador of jazz.
The full-rim rectangular metal frame he's wearing in his picture is similar to Zenni's frames 552415 (brown) or 552421 (black).

Finally, sultry Canadian singer-pianist Diana Krall (shown with bassist Ben Wolfe) is one of the few ladies of jazz who doesn't mind performing in eyeglasses.

That may be because she is married to Elvis Costello, whose glasses are an indelible part of his appearance.

Krall's tinted full-rim rectangular glasses are similar Zenni's frame 228721.

Costello's are close to Zenni's frame 638821.

Now you've got some crazy chops to break it down and find some gone frames in the mix. And that is all that jazz – in eyeglasses.