May our Frames be with You
This has been quite the year for Star Wars buffs. Less than five months after Rian Johnson's exceptional Star Wars: The Last Jedi stormed the box office, we're being treated to the Han Solo origin story we've been clamoring for.
Whether you're going to cosplay for the Solo: A Star Wars Story premiere or you just want to emulate your favorite characters Zenni Optical has you covered. The force is with these frames to perfectly match your inner Princess, C3PO or Darth Vader.
R2D2 – Blue Children's Plastic Glasses
They may not come with a holographic image projector, but these full-rimmed glasses with vibrant blue accents will make any child feel as brave as the galaxy's favorite astromech droid. The padded nose bridge and durable construction ensure these glasses are as tough as R2-D2.
Yoda – Melrose Cat-Eye Glasses
Fetching and head-turning, these glasses are. The green hue and pointy ears of the sagest Jedi in history is found within these statement cat-eye glasses. Add a gradient green tint for the full effect!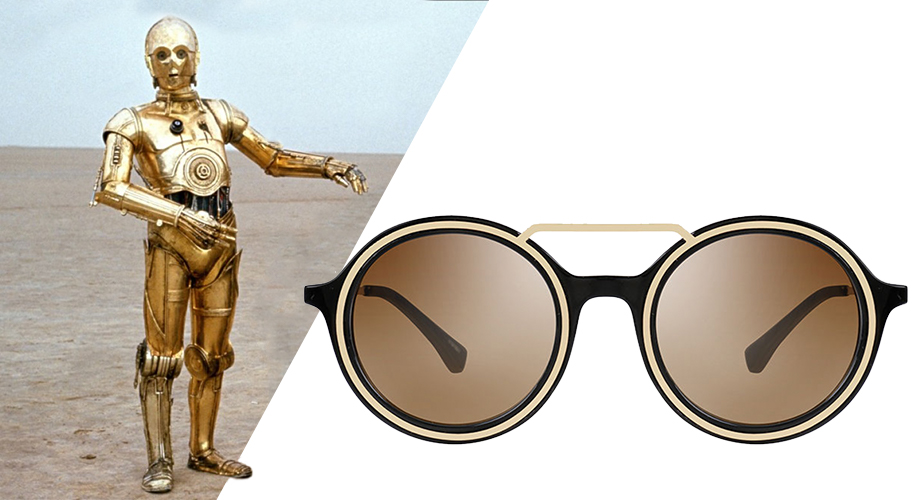 C-3PO – Golden Round Sunglasses
Sure, he may not appear in Solo (that we know of!), but how can you pass up the opportunity to grab some affordable frames reminiscent of that particularly polite protocol droid? Order these round sunglasses with an amber tint for a stunning likeness to the classic droid character.
Princess Leia – Large Cat-Eye Sunglasses
Honor Carrie Fisher's legacy as the toughest gal in the galaxy with a pair of smart, oversized cat-eye sunglasses that mirror the iconic buns associated with the character. These versatile frames will look great with any outfit!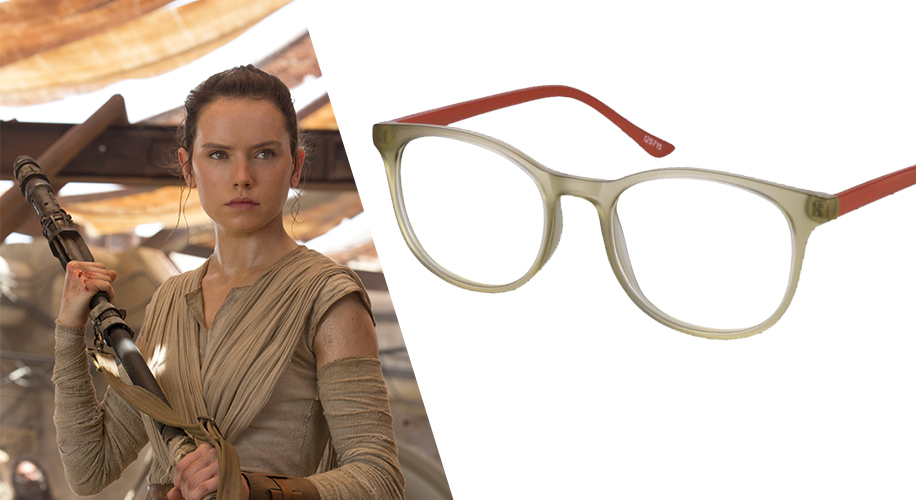 Rey – Light Gray Rounded Glasses
Channel your own Jedi powers with these sharp and sophisticated rounded glasses combining all the best aspects of the Jakku scavenger with a will of steel. Even lightsaber experts sometimes need some dependable eyewear!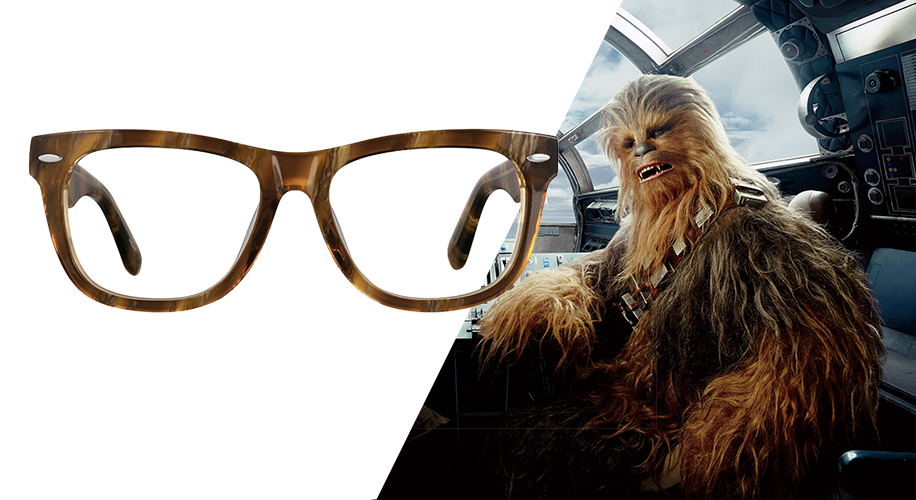 Chewbacca – Brown Bodega Glasses
Okay, maybe it's not practical to wear furry frames in everyday life, but you can still visually look similar to your favorite Wookiee icon with these patterned brown bodega glasses. We recommend leaving the Chewbacca mask at home so you can revel in the 3D effects of the new movie!
Han Solo – Premium Aviator Sunglasses
Whether you consider him a scoundrel or a hero one thing is certain: Han Solo knows how to impress. Grab these gold premium aviator sunglasses to complete your king-of-cool ensemble in time for the film's release. We recommend a gradient amber tint for that signature look.
Don't miss Solo: A Star Wars Story when it blasts into theaters May 25th. A pair of frames from Zenni Optical will have you looking like your favorite franchise character without breaking your budget. May the Fourth be with you! What Force frames will you be wearing? Let us know below.