Pride 2023: Celebrate & Support with Zenni
At Zenni we believe in supporting diversity, self-expression and inclusion all year long. This Pride Month, we're celebrating in style, while supporting a worthy cause, and you can too! For the sixth year in a row, Zenni is donating a portion of the proceeds from our Rainbow collection sales to the It Gets Better Project to support LGBTQ+ youth.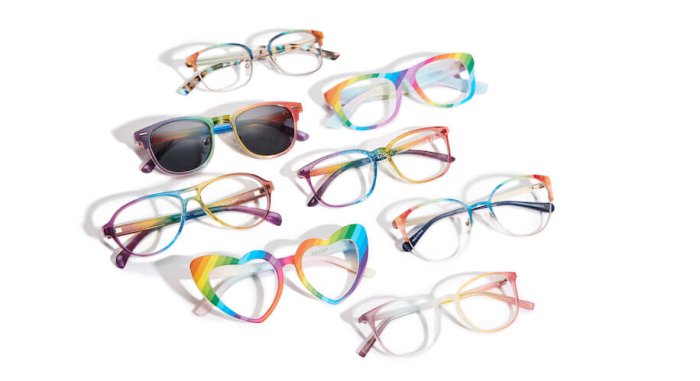 Our limited-edition rainbow frames were first created in 2018 to recognize and appreciate the diversity of our customers, employees, and communities. This year's collection is our largest ever, with 18 pairs of frames, two new cases, and a rainbow lens cloth. Plus, we're now offering some of our most popular styles for kids so the entire family can #SeeMoreLove.
There's something for everyone in this year's colorful and affordable collection. Pride is a part of our past and future. It's embraced by the Zenni brand, and we continue to show our allyship by creating one-of-a-kind frames you adore and can wear during Pride Month and beyond.
So tell your parents, kids, neighbors and friends: This is Pride 2023. And all are welcome!
*In support of this collection, Zenni makes an annual donation to the It Gets Better Project, a nonprofit organization with a mission to uplift, empower, and connect lesbian, gay, bisexual, transgender, and queer youth around the globe.