Style Spotlight: Round Glasses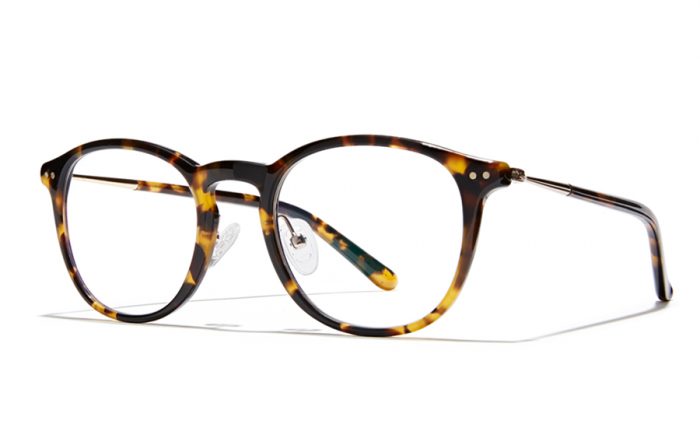 For most of us, the biggest cultural icon that comes to mind when we think of round frames is Harry Potter. But this style has come a long way from the halls of Hogwarts. With eyewear shifting from necessity to accessory, the shapes and styles of round frames has expanded. Today there's a plethora of different colors, designs, and patterns to choose from, which means that there's a round frame to fit every face and personality.
Best Face Shapes For Round Frames
While anyone can wear round glasses, this style tends to look best on square, triangle, and heart face shapes because it adds balance to sharp, angular features.
Round faces generally have a circular shape that's the same height and width, along with a curved jaw and rounded cheeks. For this face shape, a slim round frame will give your face more definition and shape, instead of blending into your features.
Oval faces, which are longer than they are wide and have rounded features, can successfully wear pretty much any style of round glasses. But as with any frame, just make sure that the glasses don't detract from the balance of your features.
Season's Most Coveted Round Frames
Let's be honest, we all have our tried and true styles that just seem to work on our face. But it's never too late to branch out and try something new. In terms of the types of round frames that are standing out right now, tortoiseshell, clear, metal, and bold colors all top the list.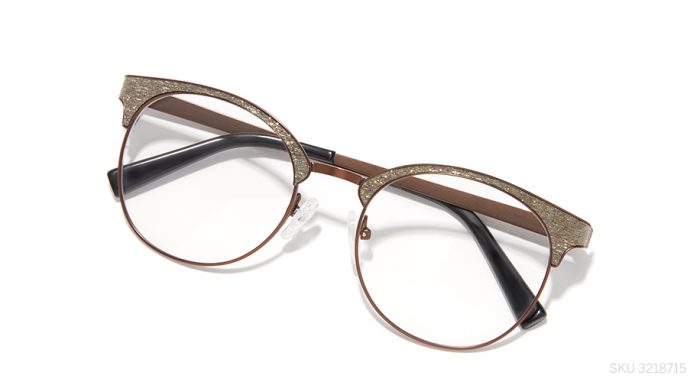 Round Metal Frames
Simple, delicate metal frames are a great option for people who are used to wearing a more conservative frame. For a classic option, try a refined thin black frame. If you want something that is a little more on-trend, consider a rose gold metal frame.
Pro tip: Since round frames have larger lenses, they also make a great option for sunglasses.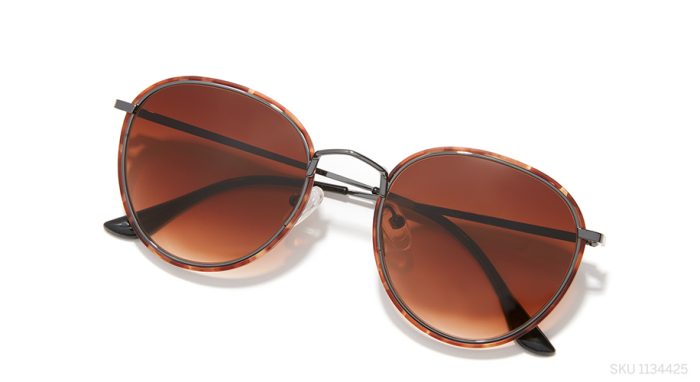 Round Tortoiseshell Frame
Tortoiseshell has come a long way from the traditional brown that we've all become accustomed to. Today, we're seeing tortoiseshell in a range of unique patterns and colors. Especially popular right now are frames in ivory and rose tortoiseshell.
Pro tip: Round glasses with a dark tortoiseshell frame make a big statement, so let the accessories do the talking and keep your makeup and clothing more neutral.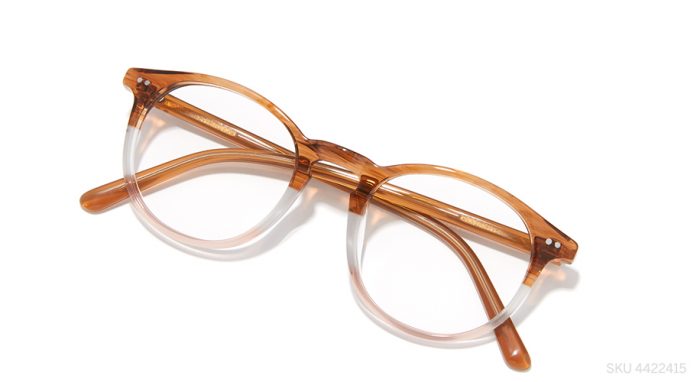 Round Colored Frames
Don't be afraid to add some color to your wardrobe with a pair of frames that pop in a bright red or green. For an understated fashion-forward frame that doesn't overpower your face, try an acetate pair with a front rim in matte midnight blue.
Pro tip: When picking out a colored frame, keep your skin tone and hair color in mind to find a complementary shade that won't wash you out.
Check out some of our Zennistas in their favorite round frames!