Style at Any Age: Eyewear Tips for Women Over 60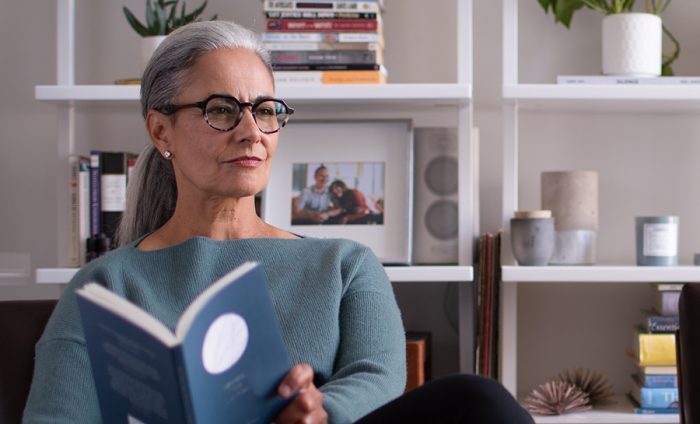 There's one demographic that's often overlooked when it comes to style/fashion advice: women over 60. Today many people believe that 60 is the new 40, which means that women 60+ are just hitting their style prime. And that means you should have the eyewear to reflect it! Long gone are the days of "women of a certain age" being sentenced to wearing dated glasses and boring readers. In fact, picking the right pair of eyewear can actually help you to look younger.
Guidelines for Picking Out Eyewear for Women Over 60
When it comes to picking out the perfect eyewear, there are three key things that you want to keep in mind. First, always pay attention to the size of the frame (we categorize our eyewear as narrow, medium-narrow, medium, medium-wide, and wide and list the dimensions under the online product description). If you wear multifocal glasses, avoid frames that are too small vertically. While small frames work well for distance glasses or dedicated reading glasses, they leave little room for bifocals or no-line progressive lenses.
Next, identify your face shape. The secret to finding the perfect pair of eyewear is knowing which frames complement the shape of your face. In general, there are six main face shape categories: round, square, diamond, heart, oval, and pear. Once you know which type of frames will flatter your face shape, you can start to play around with different colors and styles.https://www.zennioptical.com/blog/glasses-for-heart-shaped-faces/
Last, and possibly most important, find eyewear that shows your personality. Unlike previous generations, women over 60 are not afraid to experiment. If you are sassy and outgoing, opt for a pair of trendy cat-eye glasses in a bold color. If you prefer to be understated and subtle, try clear rectangular frames. Like any accessory, wearing glasses should be fun!
Top Eyewear Styles for Mature Women
Actress Blythe Danner in black frames, YouTube
Bold Black Frames: Consider these to be the "little black dress" of eyewear. You can wear them with anything and they never go out of style. Plus, they look good on everyone. A bolder acetate frame, as opposed to a thin metal frame, will stand out more on your face and highlight your features.
Shop recommended frames: Square Glasses 2017921
Actress Annette Bening in clear frames, Variety
Clear Frames: Think of clear glasses as a chic alternative to the more traditional rimless frames. They offer a similar minimalistic look, but the translucence is more modern. To add extra warmth and brighten your skin tone, opt for transparent frames that have a soft blush hue to them.
Shop recommended frames: Van Alen Square Eyeglasses 4419623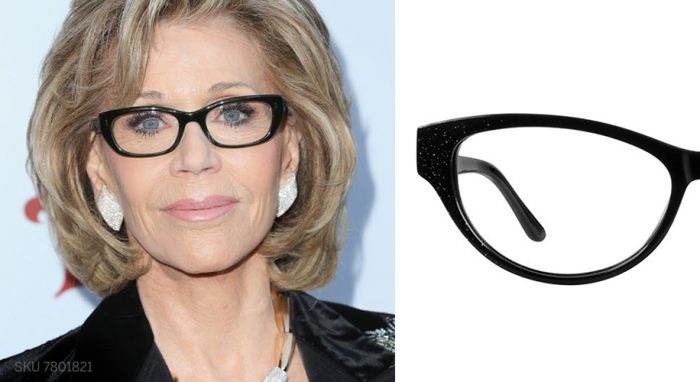 Actress Jane Fonda in a slight cat-eye, Tom and Lorenzo
Cat-Eye Frames: Cat-eye frames are a timeless classic that have been revamped many times through the decades. In addition to suiting almost any shape of face, one of the biggest advantages of wearing a cat-eye frame is that the winged sides act as an extension of your eyeliner and uplift your face, creating a more emphatic eye.
Shop recommended frames: Acetate Full-Rim Frame 628221
TV personality Gayle King in Zenni round frames, The Oprah Magazine
Frames: Wearing a pair of oversized frames is similar to wearing a great piece of statement jewelry – they amp up any outfit and always get noticed. If you aren't ready to go quite that bold in your regular glasses, try an oversized pair of readers or sunglasses. An added benefit of oversized sunglasses is that they provide your face with more protection from the sun than smaller frames.
Shop recommended frame: Round Eyeglasses 4412431
Don't forget to post photos of you wearing your Zennis on social media and tag #myzennis.