Your Season-Long Guide to Festival Fashion

The snow is melting, and with spring comes every music lover's favorite season: festival season. Festival fanatics know that fashion is as integral to the culture of each show as the big name and up-and-coming bands we travel and camp out to hear. That's why we've curated an entire collection of sunglasses for any festival you plan to attend!
From boho chic to 90s grunge, you'll have not fear of running out of outfits this festival season – each show has a specific fashion vibe tailored to its lineup, energy and location. Follow our quick tips below to combine function and fashion seamlessly for every event, and be sure to tag us with your favorite festival fashion looks on Facebook and Instagram.
Coachella: 4/13 – 4/23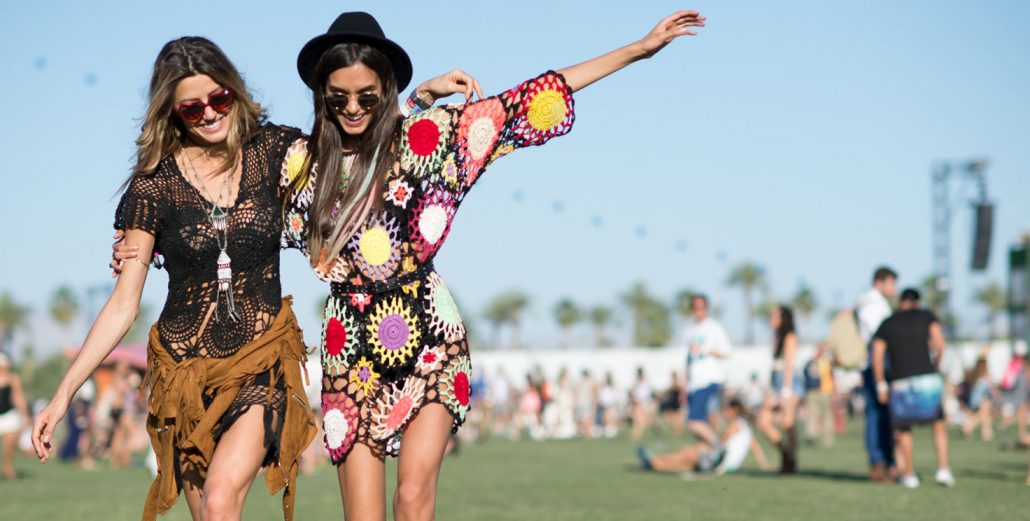 Image source: Zocha Group
The ultimate festival kicks off the season, and you'll need more than a flower crown to complete your ensemble. The key to Coachella fashion this year will be leaning into the Boho Nouveau looks and rocking a print sundress to look effortlessly stylish. Pair your look with a some gradient amber tint aviators to keep the sun at bay.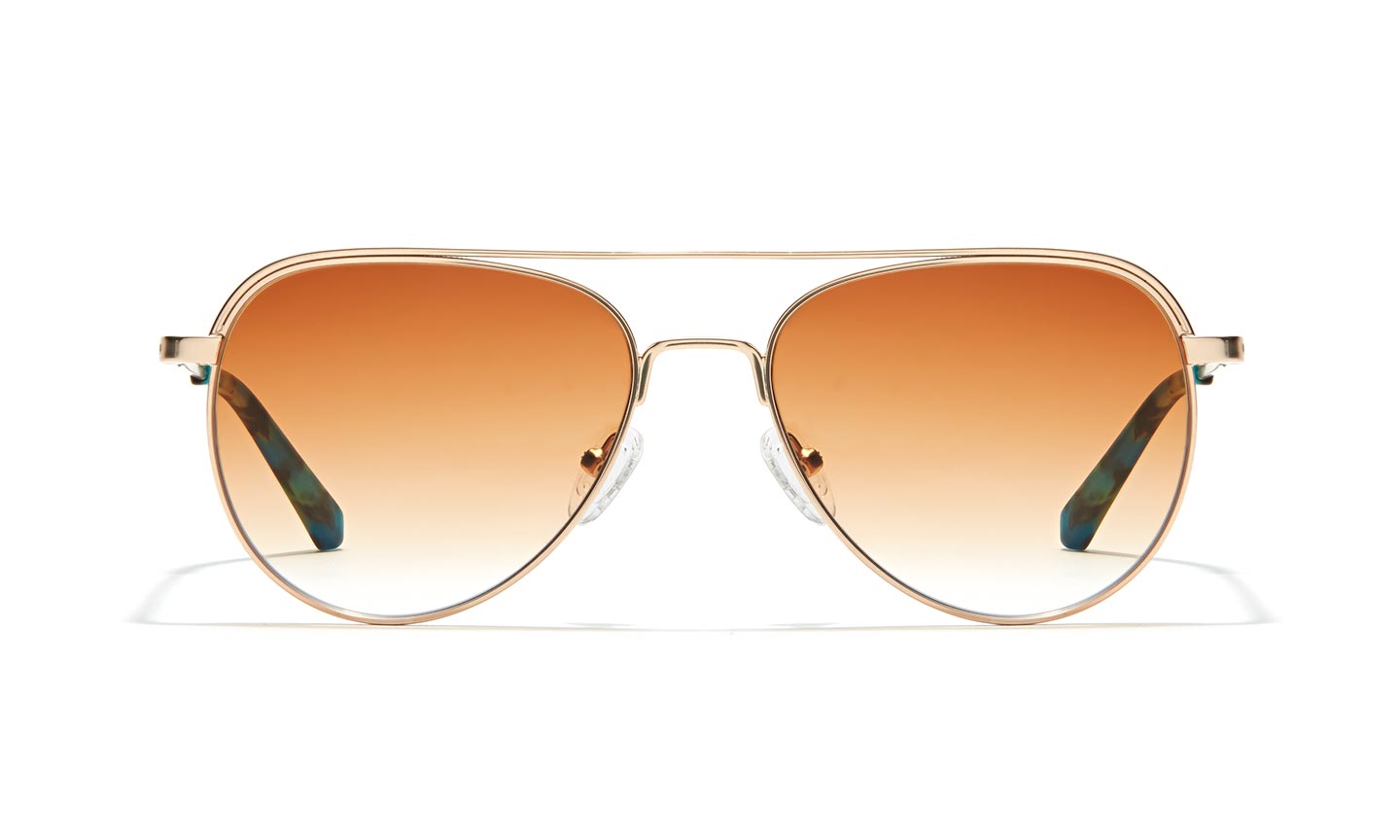 EDC Vegas 5/18 – 5/20
Image source: EDC Las Vegas
Ravers will flock to this EDM mecca in droves, and in terms of EDC fashion nothing is too loud or psychedelic. Grab your glow gear, invest in a Kandi mask, and rock some truly out-there prints and patterns. Keep the light dancing with these bright green mirrored sunglasses, chunky ovals inspired by 90s grunge.
BottleRock 5/25 – 5/27
Image source: Racked
BottleRock just became a festival a few years ago, but outfits that focus on fringe are the clear winners. You'll see more rugged, practical looks and lots of denim, but in the eyewear department everyone goes big: adorn some oversized purple shades and opt for polarized lenses to reduce glare while you're zenning out.
Sasquatch! 5/25 – 5/27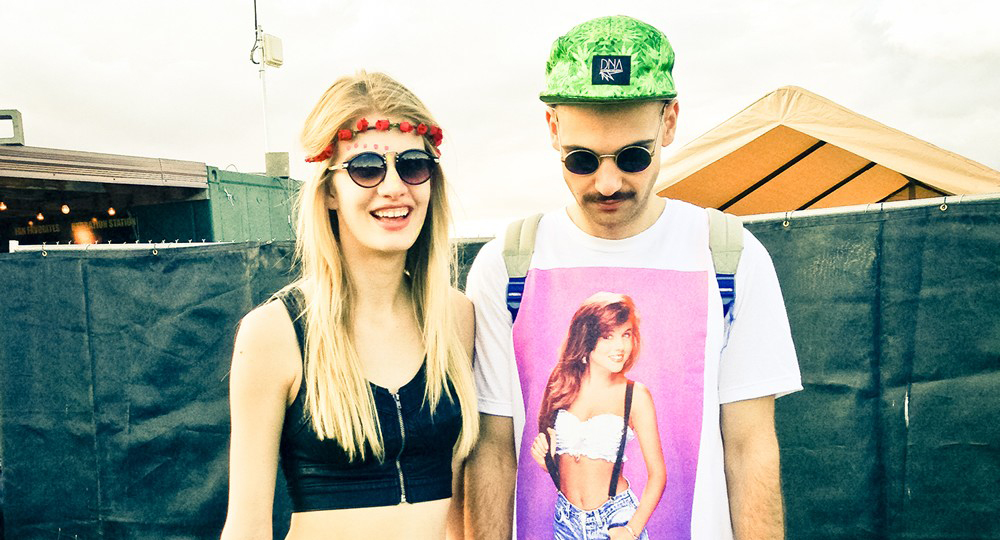 Image source: Fadu
Taking place the same weekend as BottleRock, this festival in Washington really encourages attendees to "get weird." Sport that foxy furry hood tucked away in your closet, or non ironically wear that cat t-shirt. Channel Kurt Cobain with a pair of vintage 90s redux oval glasses.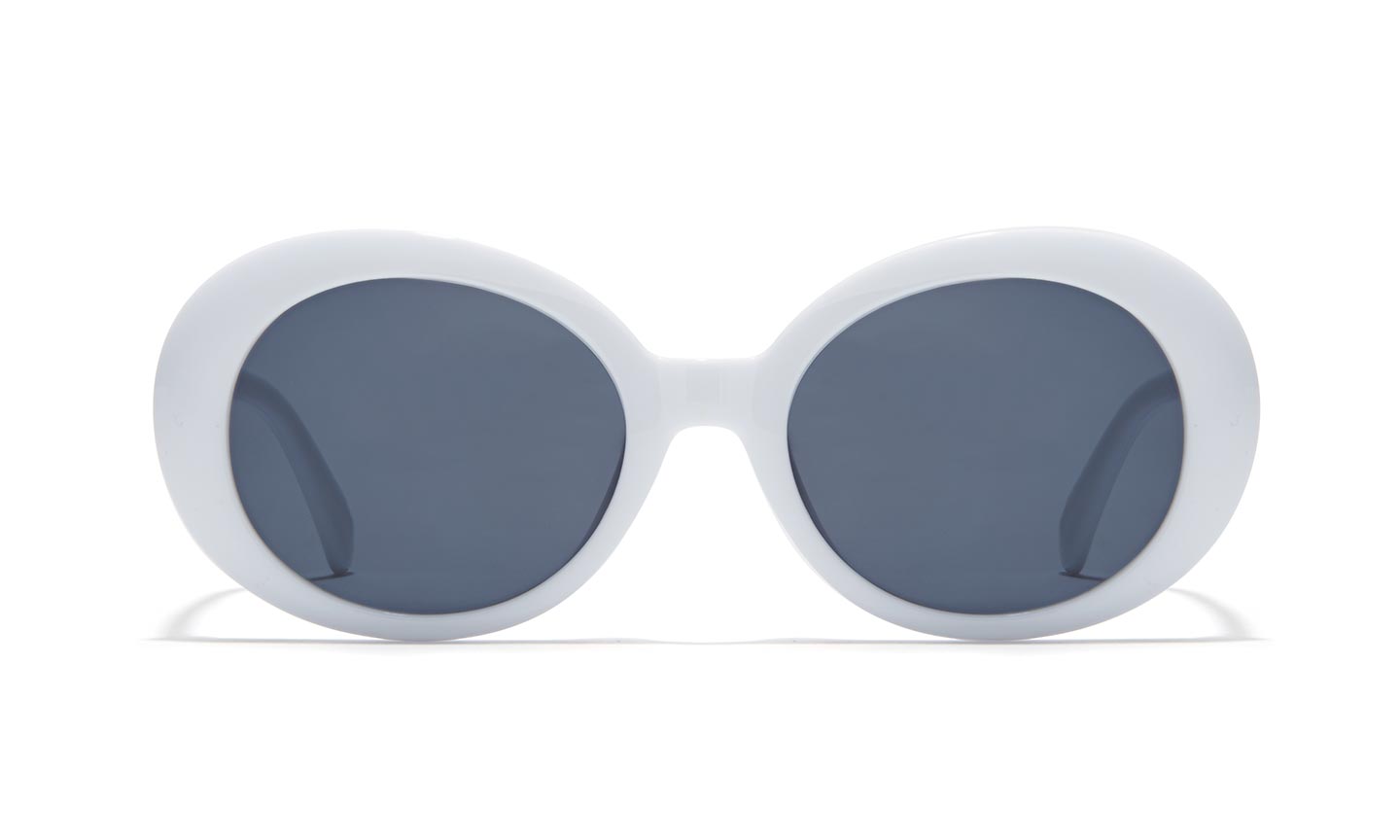 Governors Ball 6/01 – 6/03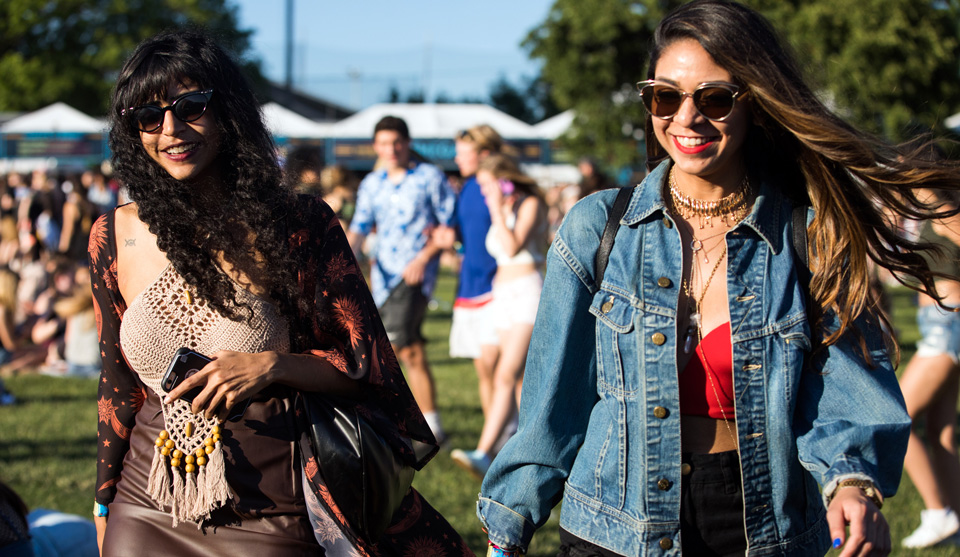 Image source: WWD
The weekend weather at this New York music festival is unpredictable – sometimes it's sunny, but you'll never know when it's going to rain. Be prepared and match a thick duster with a pair of 70s-inspired butterfly sunglasses for that ultimate glamping look.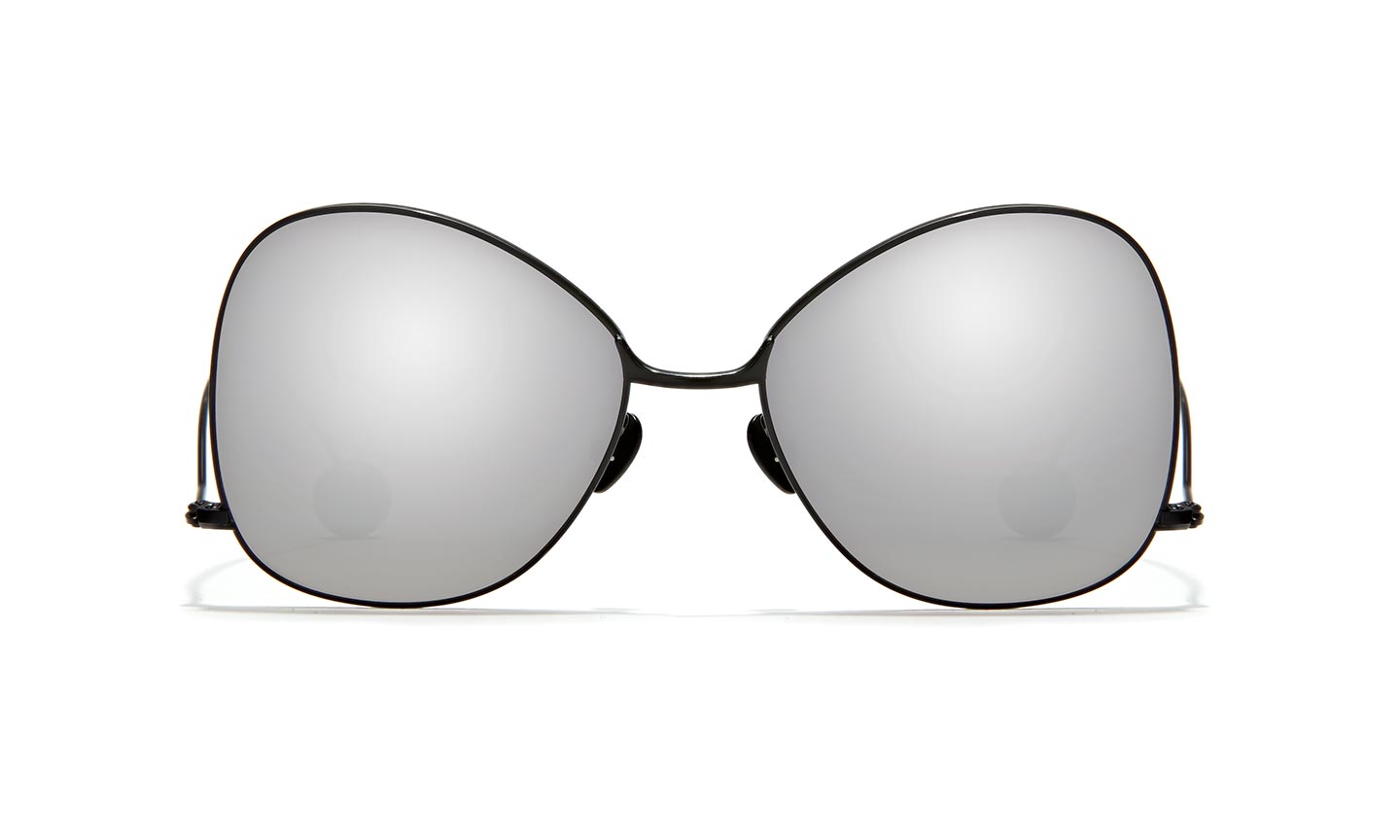 Bonnaroo 6/07 – 6/10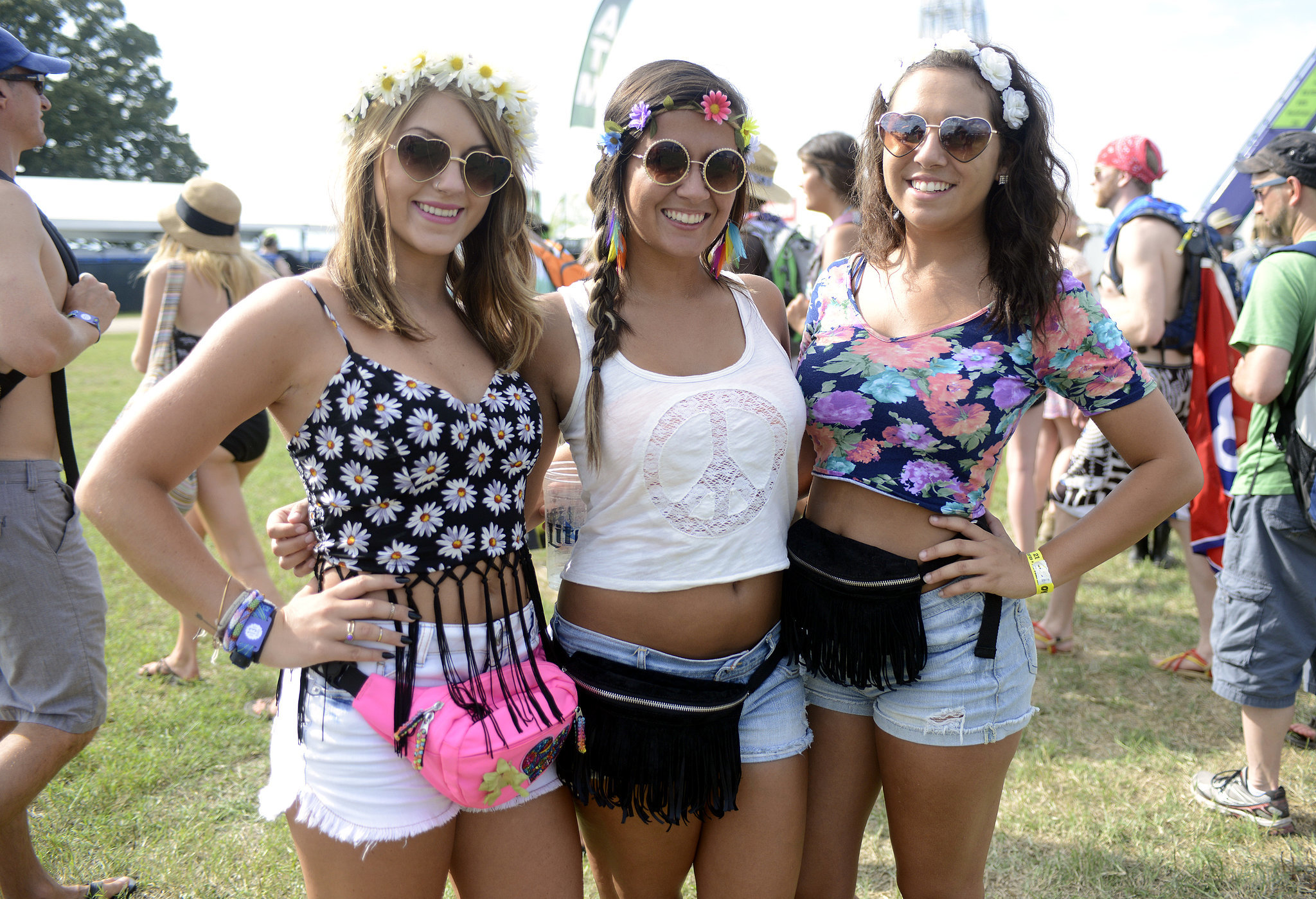 Image source: Daily Beast
Bonnaroo in Tennessee is bound to be a warmer event – if you've been making your way through the festival circuit it's time to break out the dependable combination of a cropped top and cutoffs to remain comfortable. Add some pop to your outfit with some round Candyland sunglasses in a vibrant cherry red. You can even take accessorizing to the next level and add an eyeglass chain to complete your look.
Firefly Festival 6/14 – 6/17
Image source: TKM
This crowd favorite in Delaware is a more relaxed space where you can go casual or experiment with a new look. Try your hand at power-clashing – choose an extreme print on a sundress or flowing pants and combine with a flat colored top tortoiseshell sunglasses.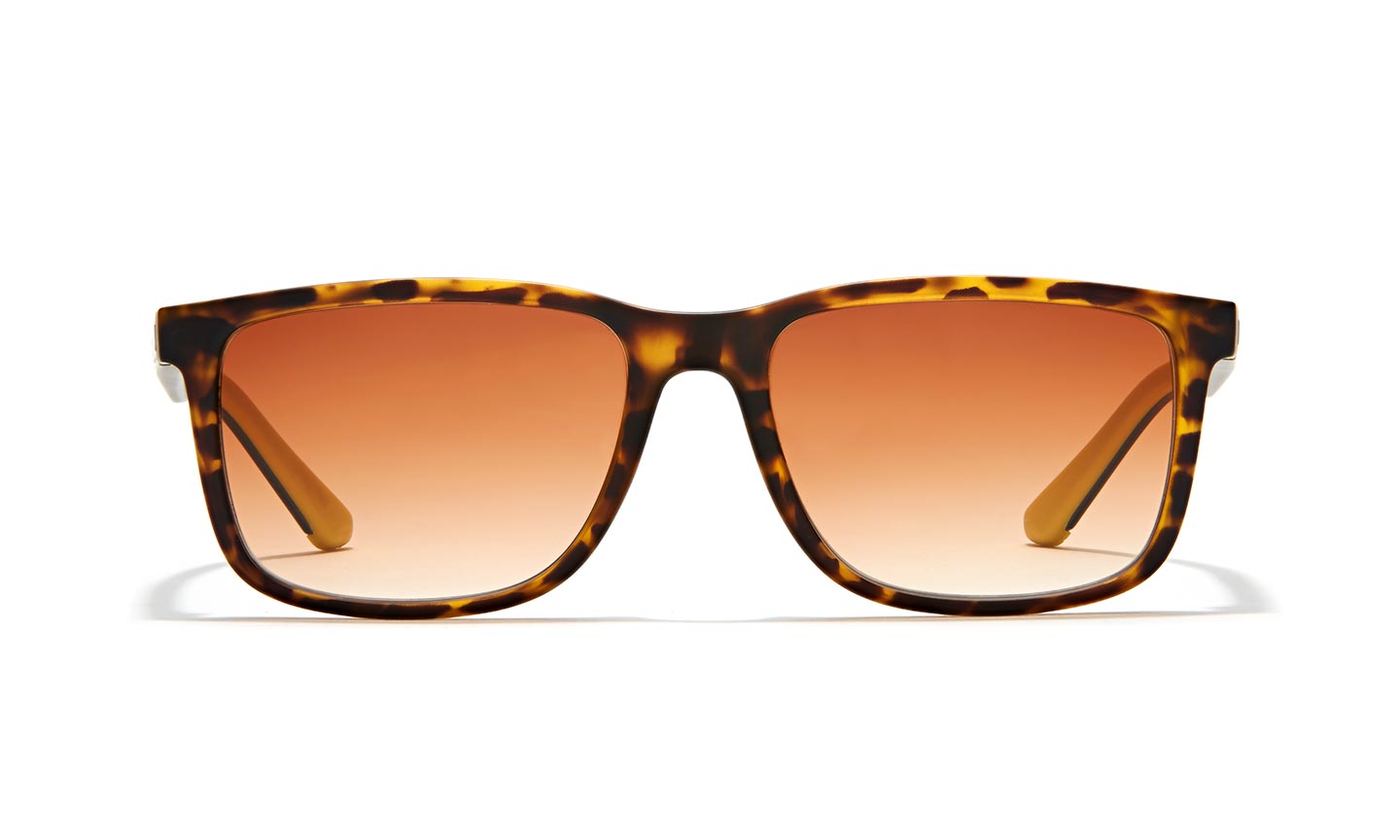 Panorama 7/27 – 7/29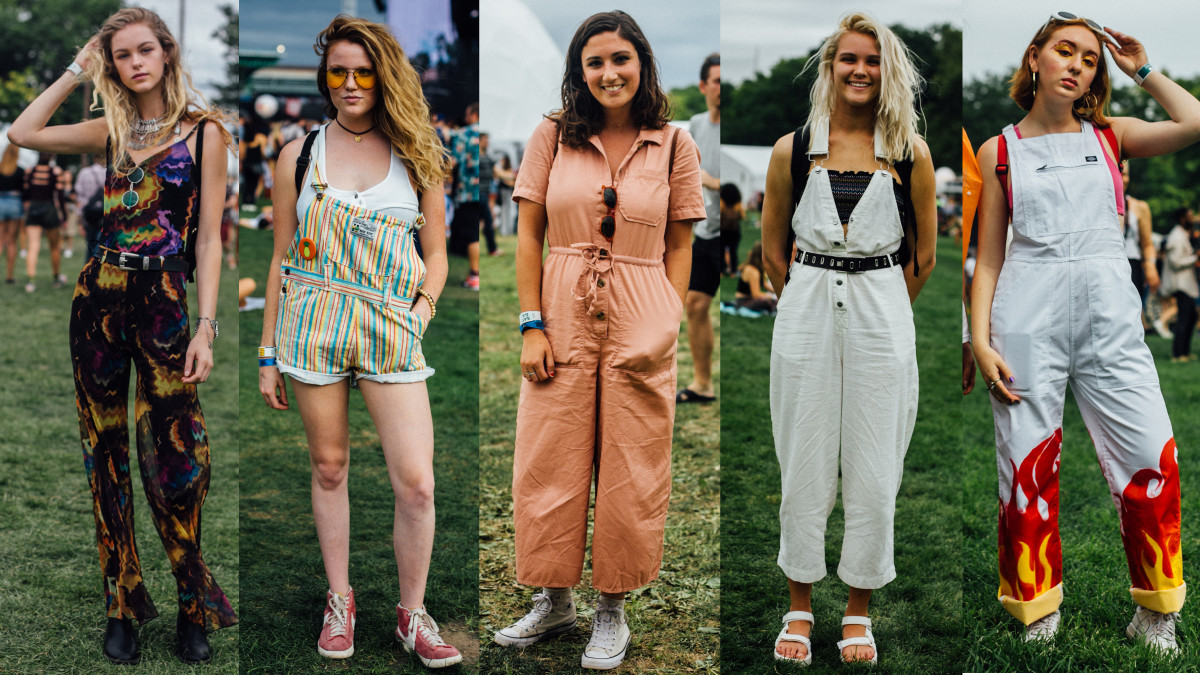 Image source: Fashionista
The fashion scene at this New York festival is known to be cutting edge – everyone looks like they stepped out of a boutique! Street style is all the rage here. A safe bet is a flowing pair of overalls matched with some statement cat-eye sunglasses.
Lollapalooza 8/02 – 8/05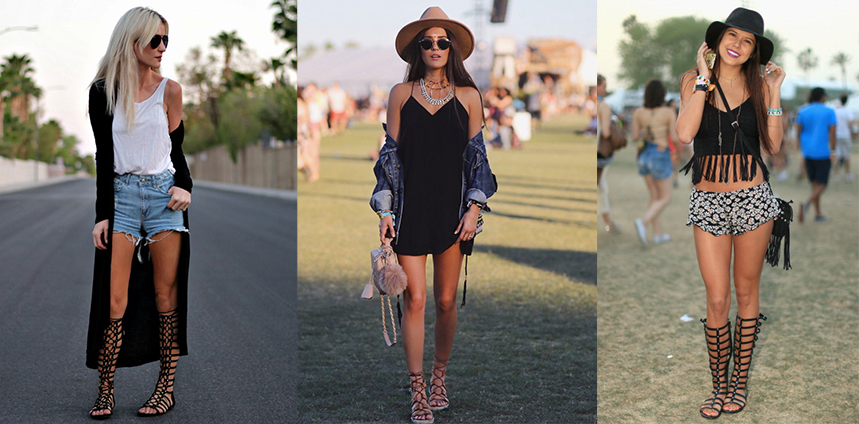 Image source: Laura's World
Chicago is also a bit of a wildcard – last year there was a rainstorm so bad everyone had to briefly be evacuated. Stick with simple ensembles and elevate your fashion game with eye-catching accessories like gladiator sandals and round Boho glasses fitted with gradient green tint frames.
Outside Lands 8/10 – 8/12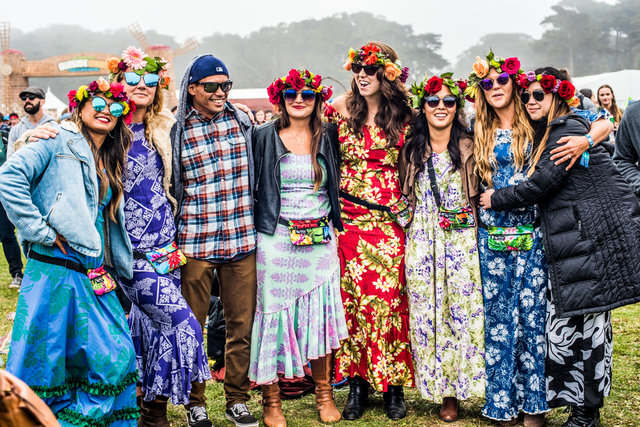 Image source: SFist
The chilly fog at the San Francisco festival calls for attendees to practice some smart fashion layering. Ditch the flower crown and combat the cooler temps with faux fur, luxe textures, and denim outerwear. Keep your look modern with edgy freestyle frames perfect for ladies or lads.
Burning Man 8/26 – 9/03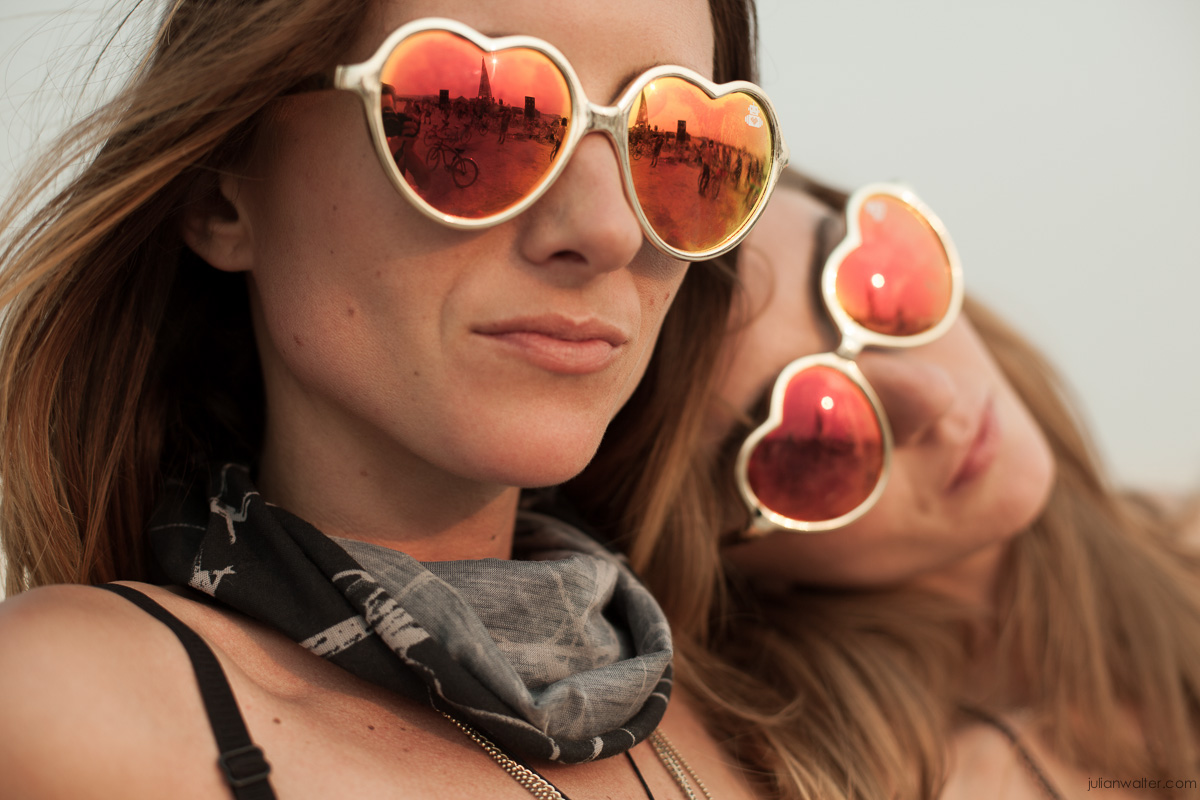 Image source: Julian Walter
Welcome to the desert. This weeklong wild riot in the Nevada sun is the place to go all-out with your fashion choices. Once you've suited up in your spandex bodysuit and unicorn horns don't forget a pair of goggles. Or, grab some glamorous heart-shaped sunglasses if your look is one step down on the esoteric scale.
Bumbershoot 8/31 – 9/02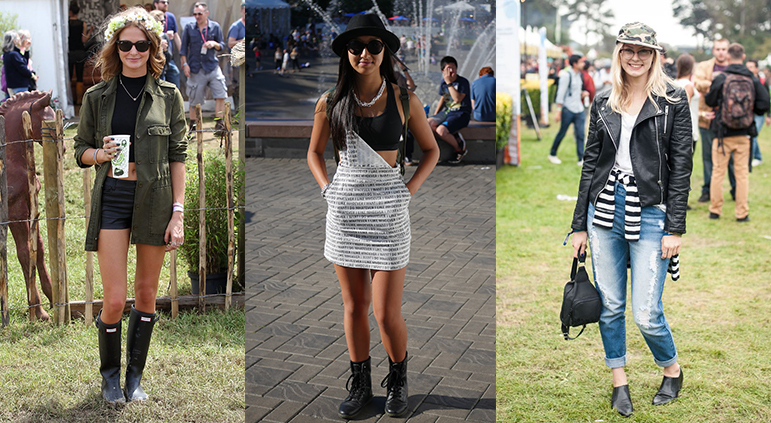 Image source: So Sue Me
Hippie-inspired looks are in the minority at this Seattle event. Consider styling yourself in the latest street fashion looks, bringing an extra jacket if the temp drops at night. Patched jeans, colorful jewelry, and some throwback narrow frames will ensure you're ready for your Instagram closeup.
Electric Zoo 8/31 – 9/02
Image source: Time Out
Electronic music fans flock to this New York festival over Labor Day weekend, bringing with them some of the hottest and boldest looks of the season. Avoid cultural appropriation and go for a costume that relies on bright, neon colors. (Yes, we said costume – go as a favorite character or DJ). Your eyewear will depend on your look, but you can't go wrong with a timeless round frame and tinted lenses.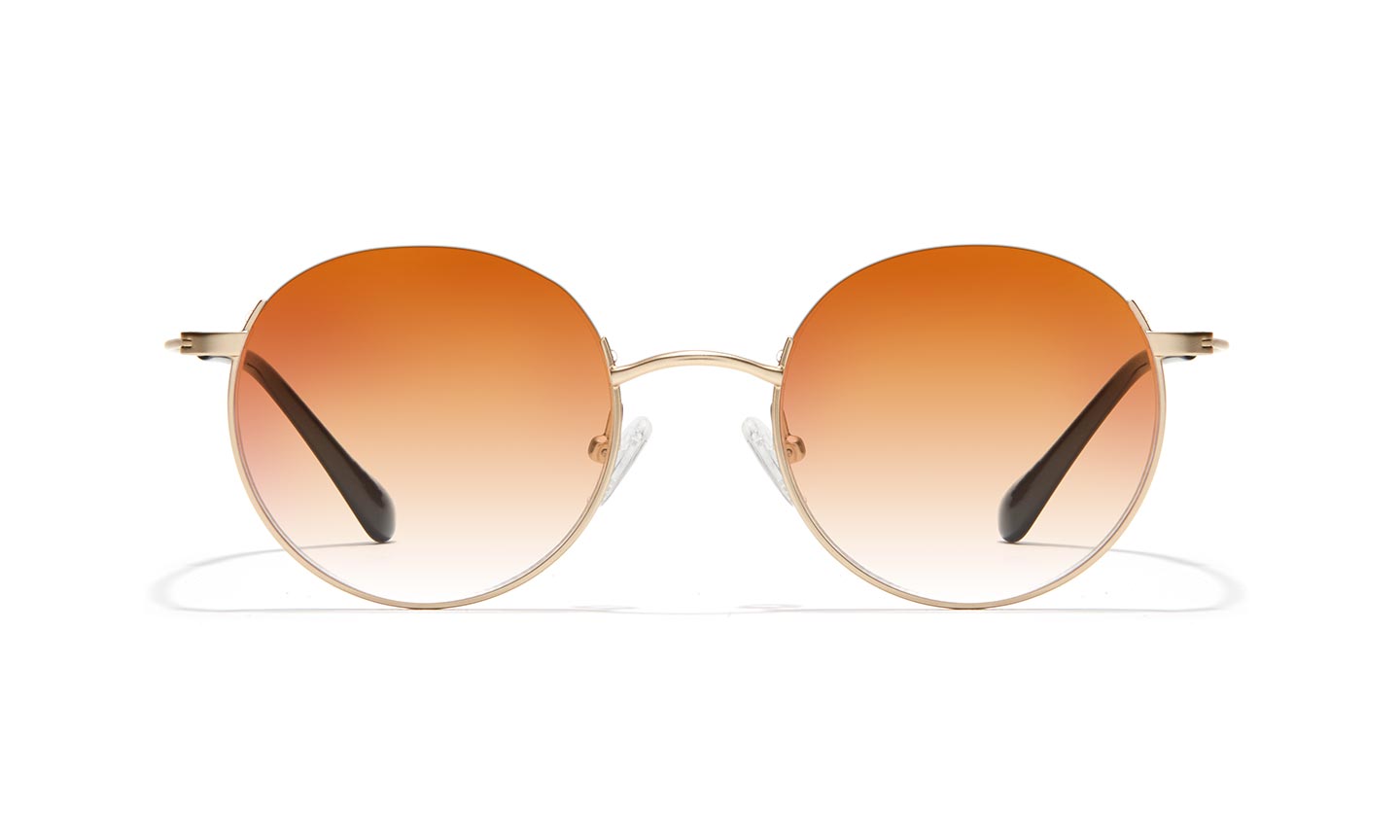 SnowGlobe 12/29 – 12/31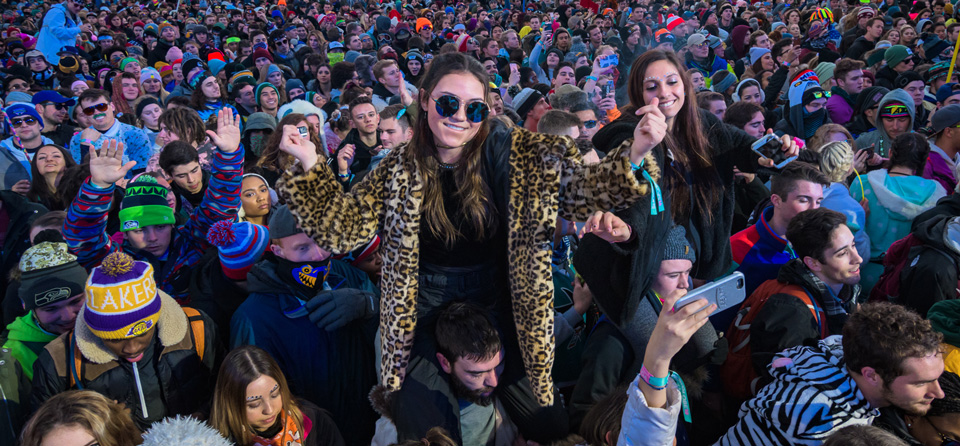 Image source: NEP
End the year with a winter rave in Lake Tahoe. A sundress won't cut it here – with temperatures peaking around 20 degrees, you'll want to rely on faux fur, platform boots, and vivid print jumpsuits to show off your sense of style. Finish the season strong with some generously sized square sunglasses in blue.
What festivals are you most excited for? With Zenni's affordable prices you can afford a pair of sunglasses to complement each festival look. Tell us the frames you plan to wear to your favorite festivals in the comments below!