2017 Eyewear Fashion Trends And Styles


Spring is just beginning, which means it's time for better weather (hopefully), floral everything, and – our favorite – new eyewear fashion trends for 2017. We have been keeping track of everything from Fashion Week to street style and we're huge fans of everything this season. From geometric frames to stylish updates on the classics, there are so many ways to rock the trendiest styles this spring.
Clear
Minimalism is everywhere lately, from home decor and graphic design to fashion and eyewear. There's nothing more trendy than paring down to high-quality essentials and capturing that streamlined Scandinavian feel. The best part about this push for clean and simple elegance? Clear acetate eyeglasses are here to stay. The trend of translucent frames is effortless and ultra-modern with the perfect nod to retro frame shapes. Another plus: they pair flawlessly with every style.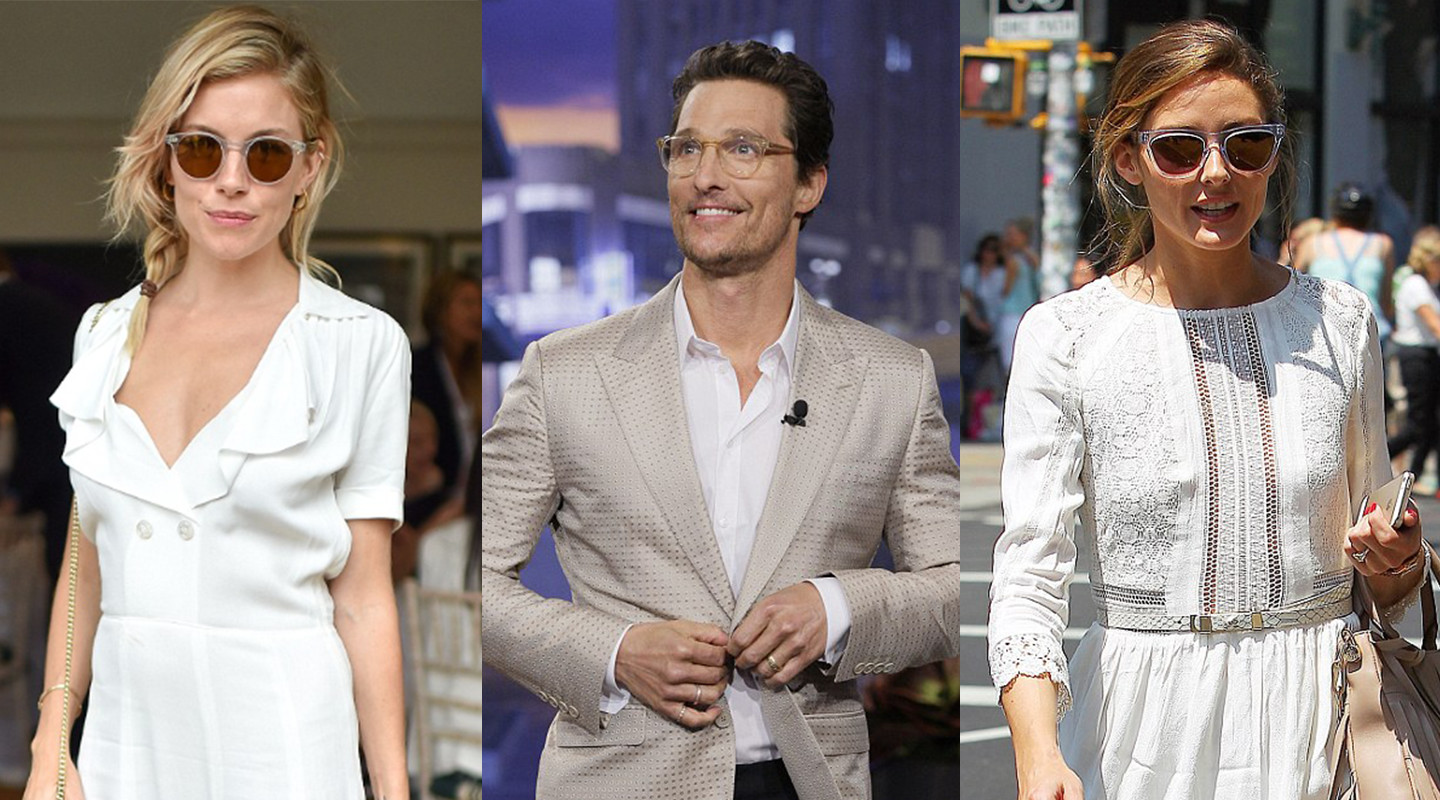 Photo Credit: IMDB, Getty Images, Splash News
Whether you'd prefer to rock a crisp, all-white look like Olivia Palermo and actress Sienna Miller, pale gray like Matthew McConaughey, or go for bold colors and patterns, translucent eyeglasses or sunglasses always add a sleek final touch to your look.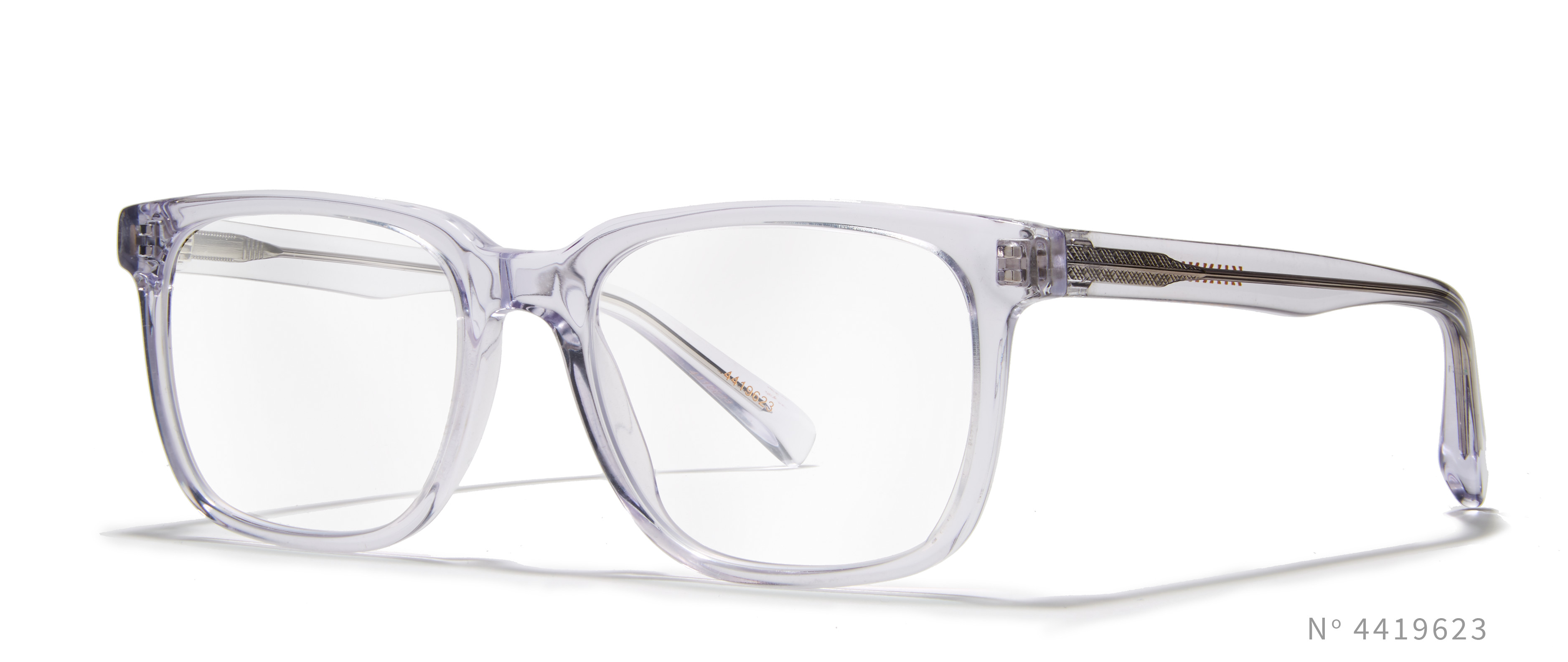 TRY: Look and feel modern and chic with these sophisticated square frames in ice-clear acetate.
Angular
If you like bold frames, get ready to go even bolder. The days of rounded rectangle frames are over: this spring's eyewear makes a strong statement with hard angles and geometric frame shapes. Angular frames are just edgy enough to update your office wear, and can easily be dressed up for night with a classic red lip. Our favorite part about this trend? Angular glasses, especially in a dark color, are guaranteed to bring all attention to your eyes and make them pop.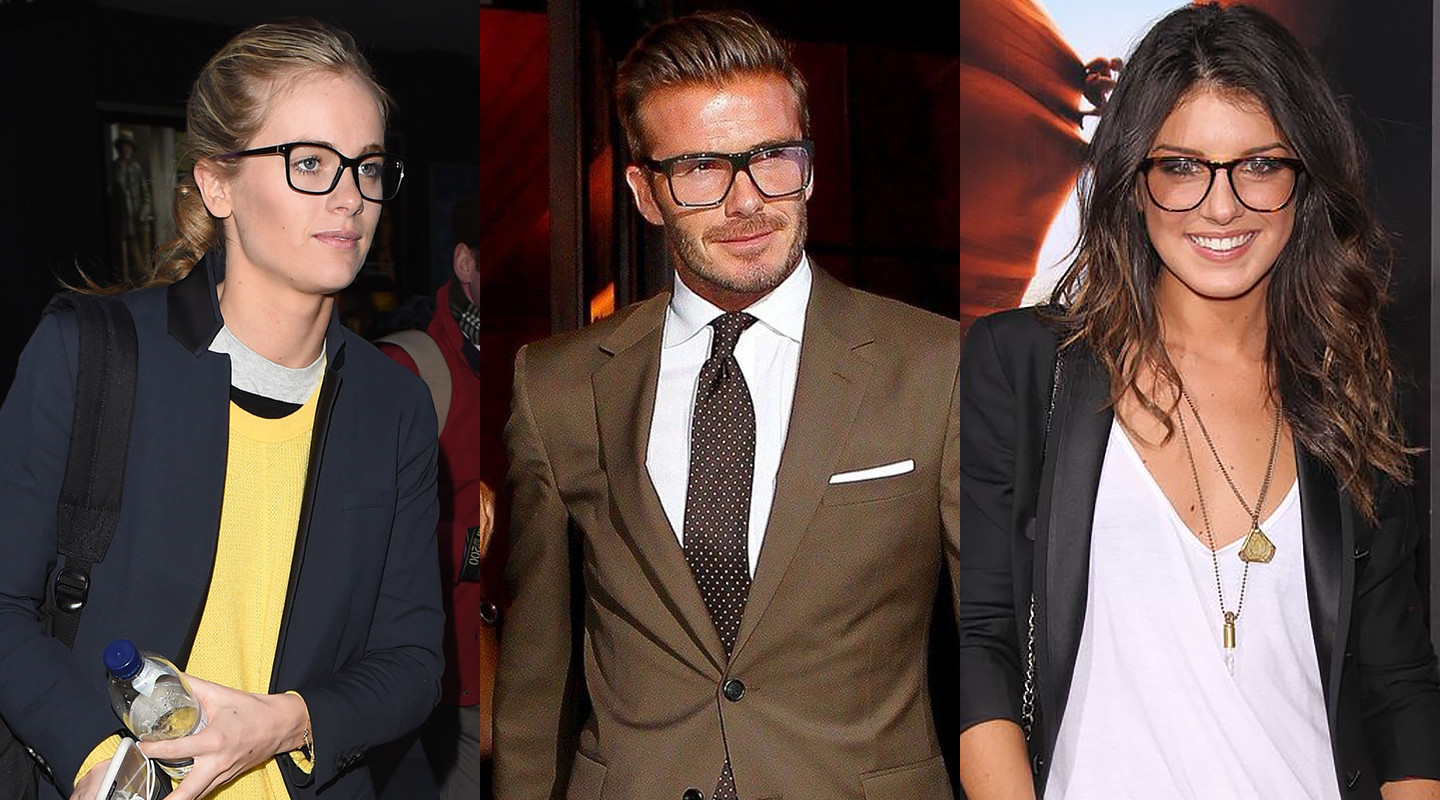 Photo Credit: INFphoto.com, VivaManchester, W12.fr via Pinterest
Use them to accessorize a scholar-chic ensemble like Cressida Bonas or David Beckham, or pair them with layered necklaces for a spiffed-up bohemian look like Shenae Grimes.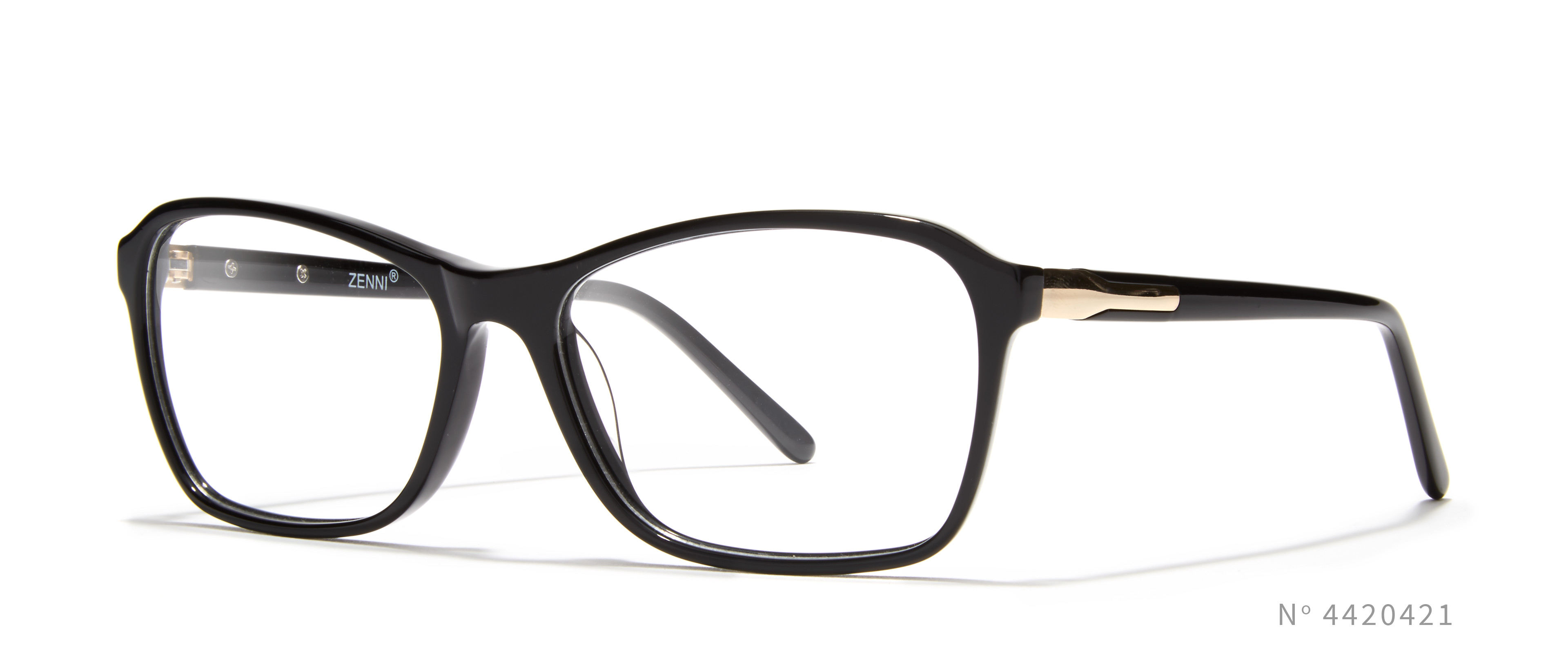 TRY: Turn heads in updated cat eye glasses in a sophisticated black acetate, perfect for a polished and high-contrast look.
New Aviator
Obviously aviator glasses are a permanent classic, but that doesn't mean you can't get creative. Lately the timeless frames are facing a revival in rectangular to teardrop shapes, and we couldn't be happier. They're a staple in street style and a staple for every A-list celebrity.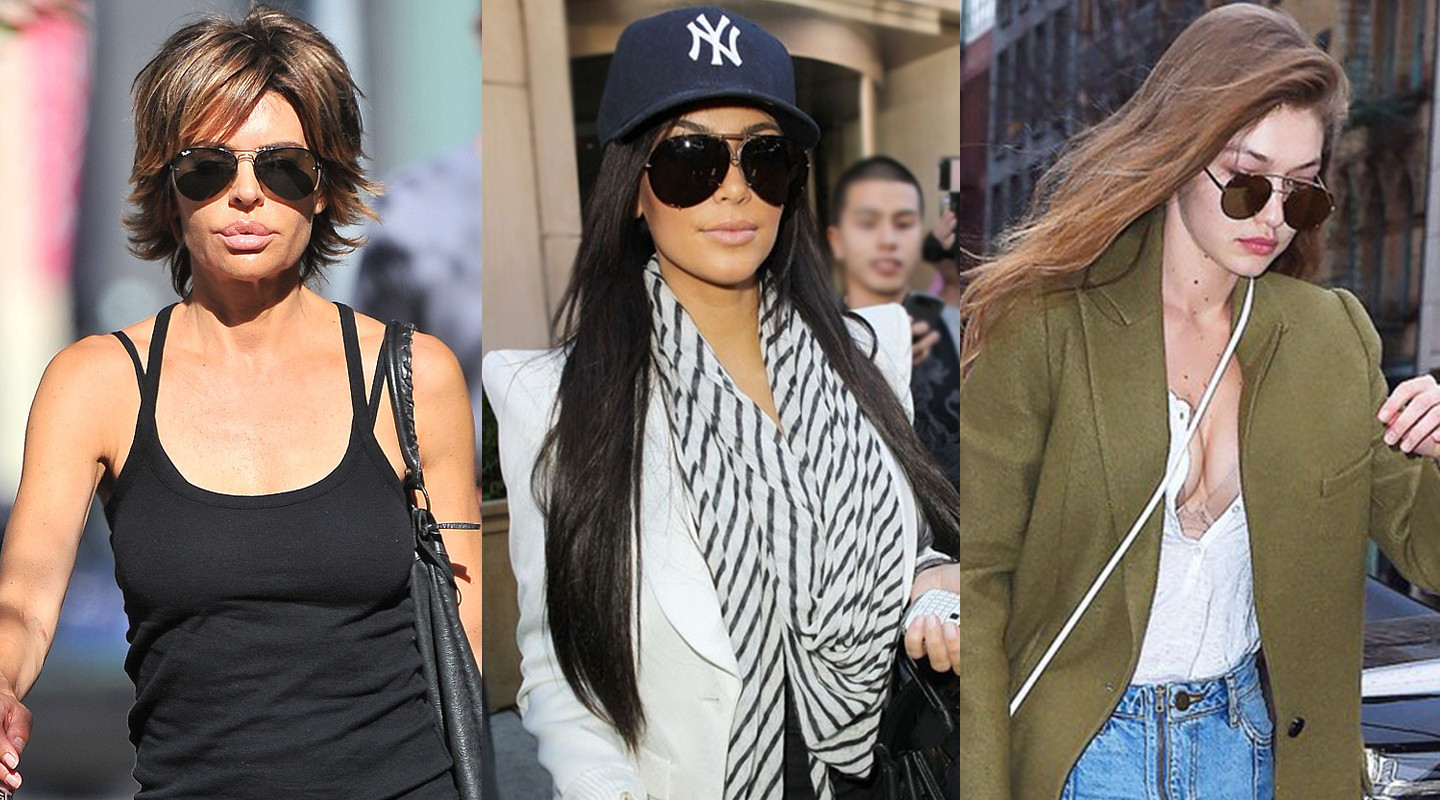 Photo Credit: AKM-GSI, BlinkOptic, Getty / Jason Merritt
Check out styles like the everyday-chic pair on Lisa Rinna, the glam oversized shades on Kim Kardashian, or the pair with a slightly rounded, futuristic twist worn by Gigi Hadid. There's a reason these glasses are iconic: they flatter every face shape and instantly upgrade any outfit from casual to effortlessly cool.
TRY: Add an extra element of style to your aviators with a double wireframe for a look that's unique and Instagram-ready.
True Round
We've seen round sunglasses everywhere from Coachella to the runway, and they aren't going anywhere anytime soon. A little bit retro, a little bit dramatic – they're a staple of street style for a reason. These shades work with looks ranging from casual bohemian to everyday minimalist to ultra-modern.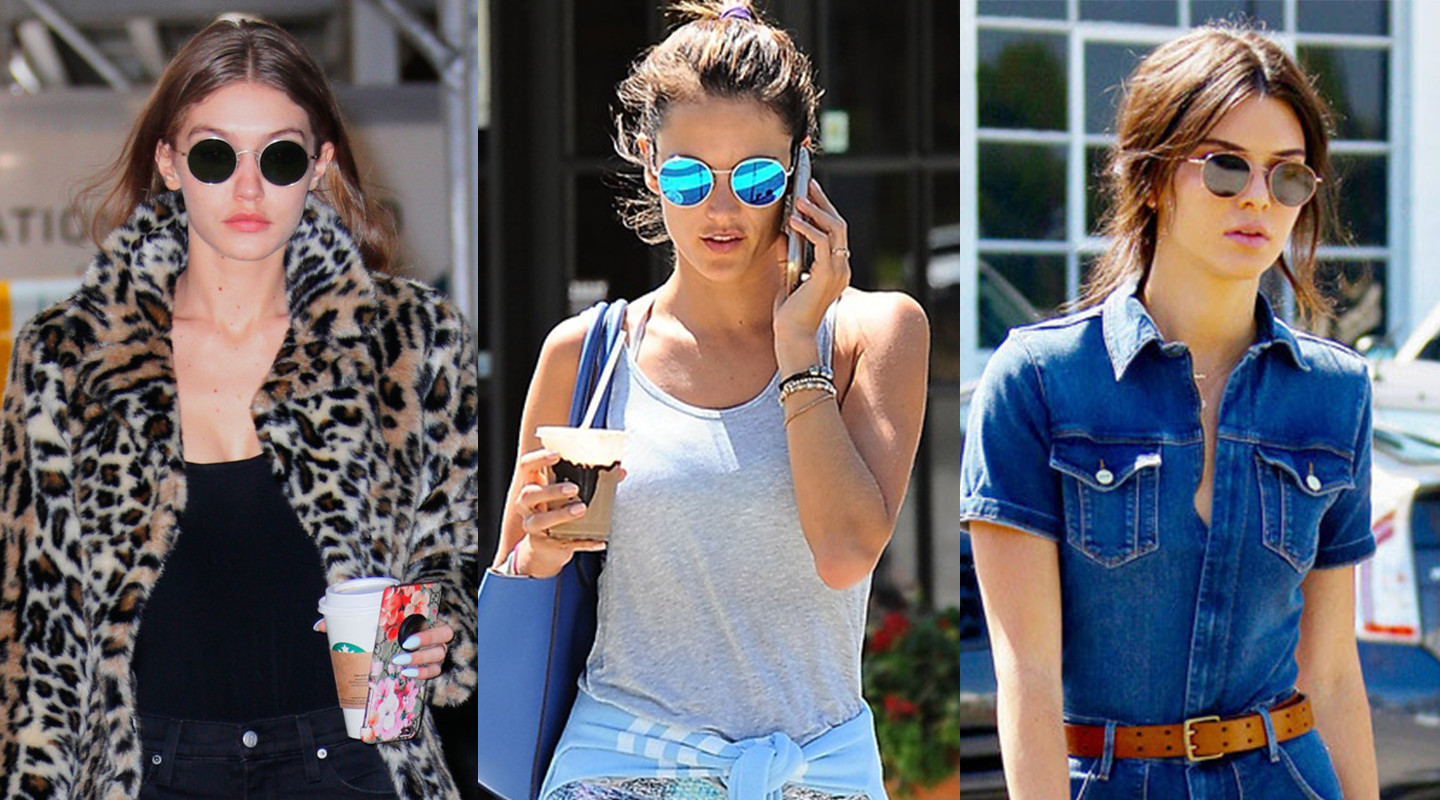 Photo Credit: GigiHadidaily, FameFlynet Pictures, AKM-GSI
Try them with a brow bar like Kendall Jenner's, or standard wire frames like Alessandra Ambrosio's or Gigi Hadid's. Pair them with a middle part and statement jacket for a 70s vibe, or take them a mod route with a minidress and boots. No matter what, you'll look trendy and glamorous in these geometric frames.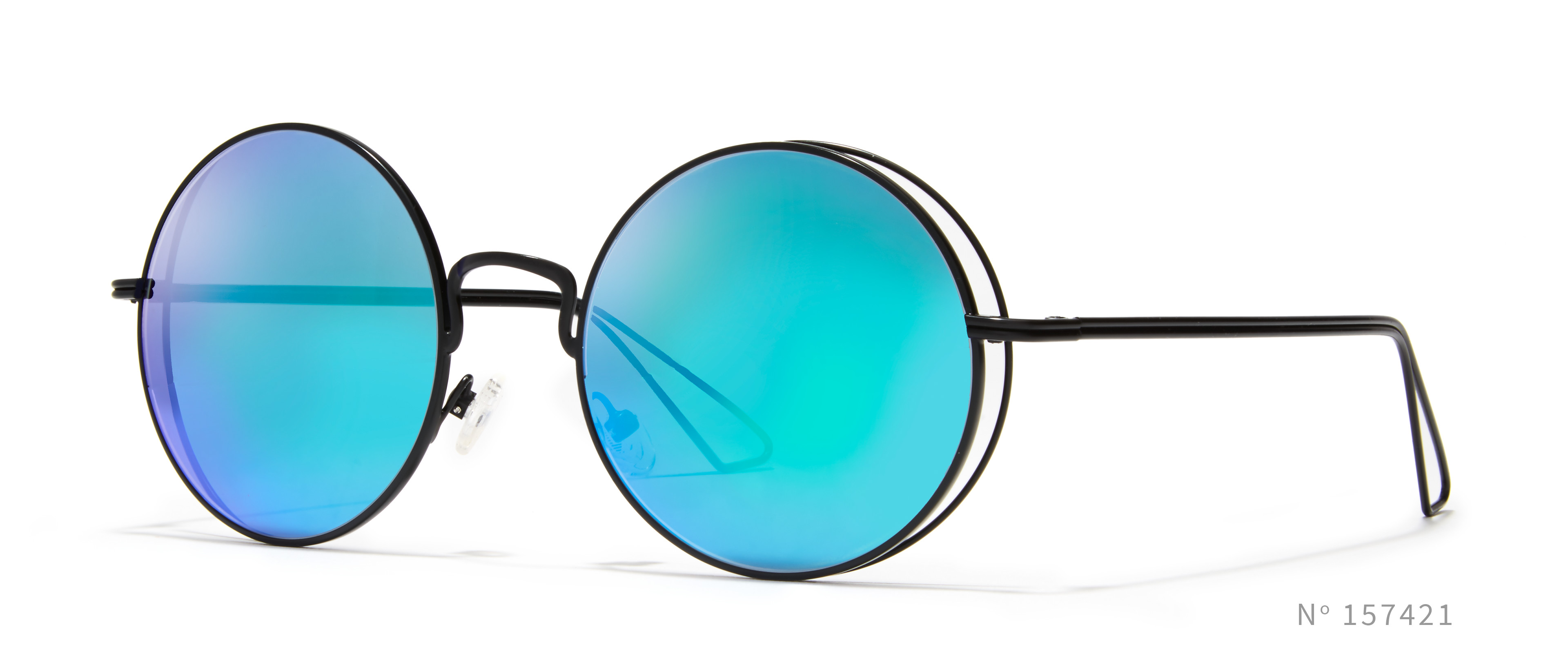 TRY: Make your look even more striking with some colored, reflective lenses – pair these round wireframe glasses with all of your spring looks for an extra bit of edge.
With everything from nostalgic throwbacks to ultra-modern upgrades, this spring's eyewear trends are sure to turn heads. Which of these trends do you plan to rock this season? Let us know in the comments below!