This is a great DIY project for the eyewear obsessed. Instead of keeping all of your stylish shades and glasses in a pile on your dresser or tucked away in a drawer, why not display them proudly instead? This handy eyeglasses display not only keeps your eyewear organized, it also serves as a cool piece of wall art.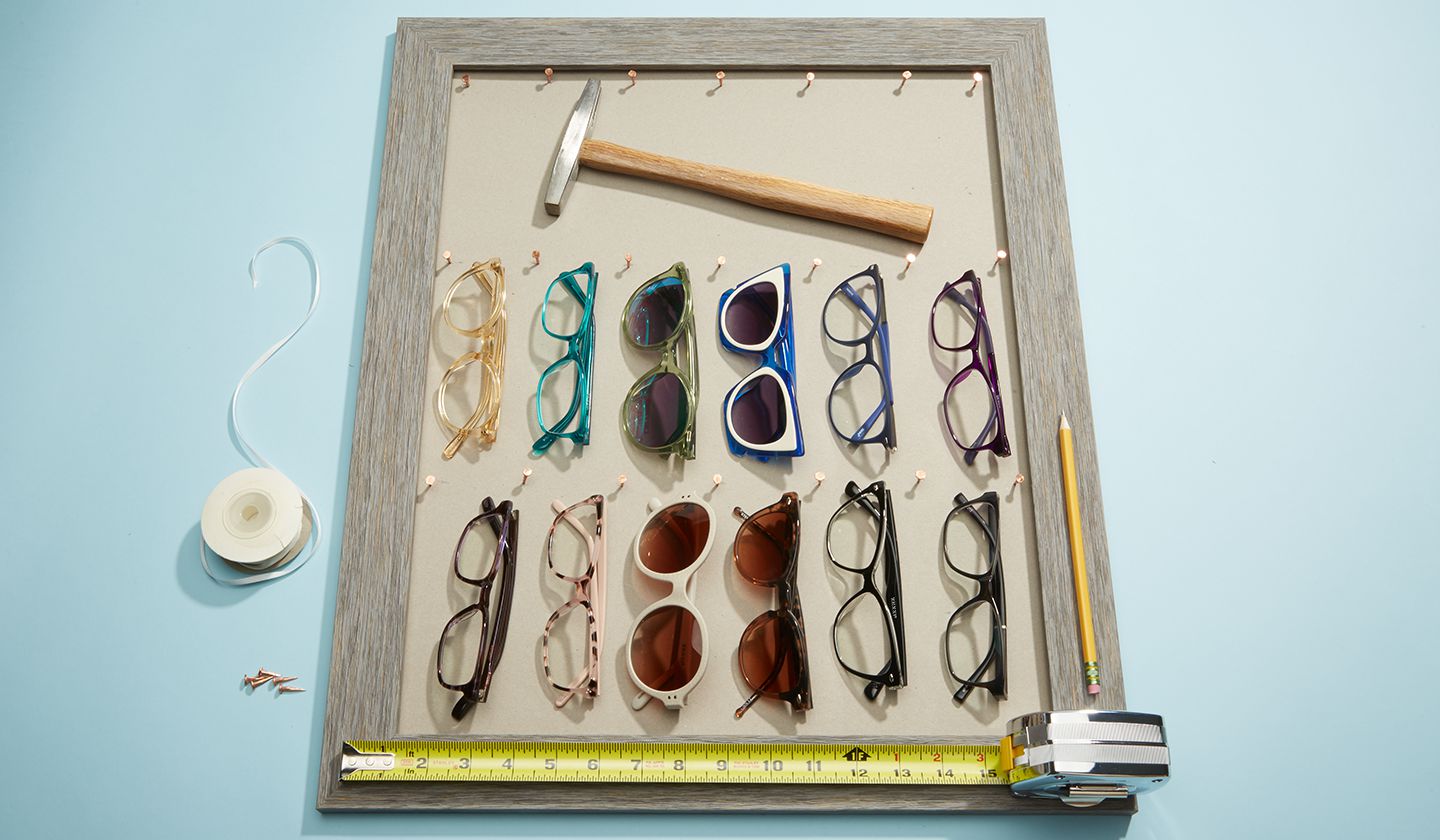 What You Need:
Picture frame (we used a 16"x20" frame)
Mat board or fitted pegboard
Metal tacks
Hammer
Pencil
Ruler
Ribbon (approx. 18"-20" for larger frame)
What to Do:
Step 1:
Cut out your mat board or pegboard to fit inside the frame. Next, lay out your glasses to determine how many rows will fit in the frame.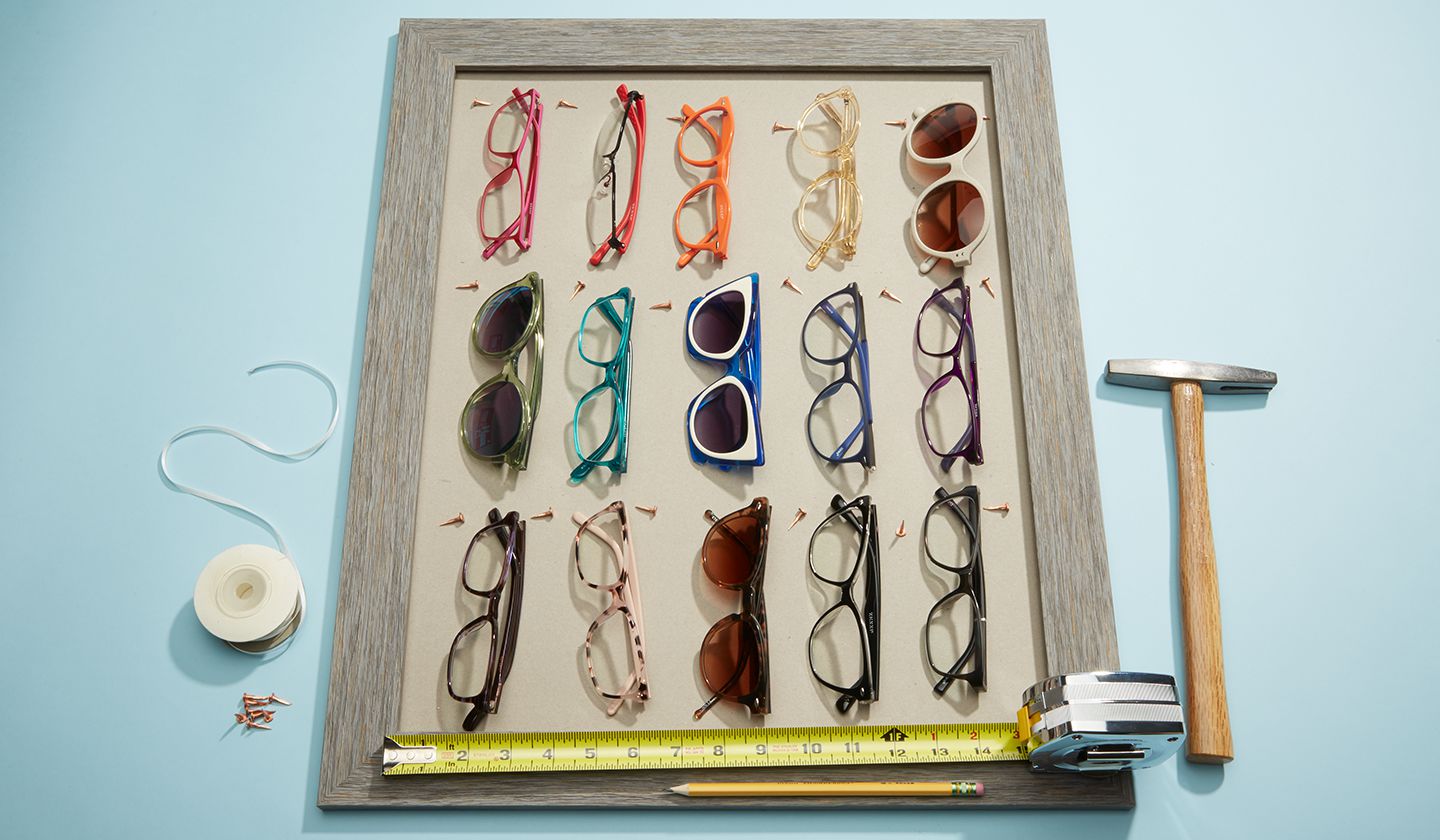 Step 2:
To determine even placement of the rows, measure the length of the board from top to bottom and divide by the number of rows you'll need for your glasses (we used 3 rows). Use a pencil to mark where the tacks will go. We used 1/4" margins around the edge of the board and 2.5" between each tack, but you can place them as close together or spread out as you want.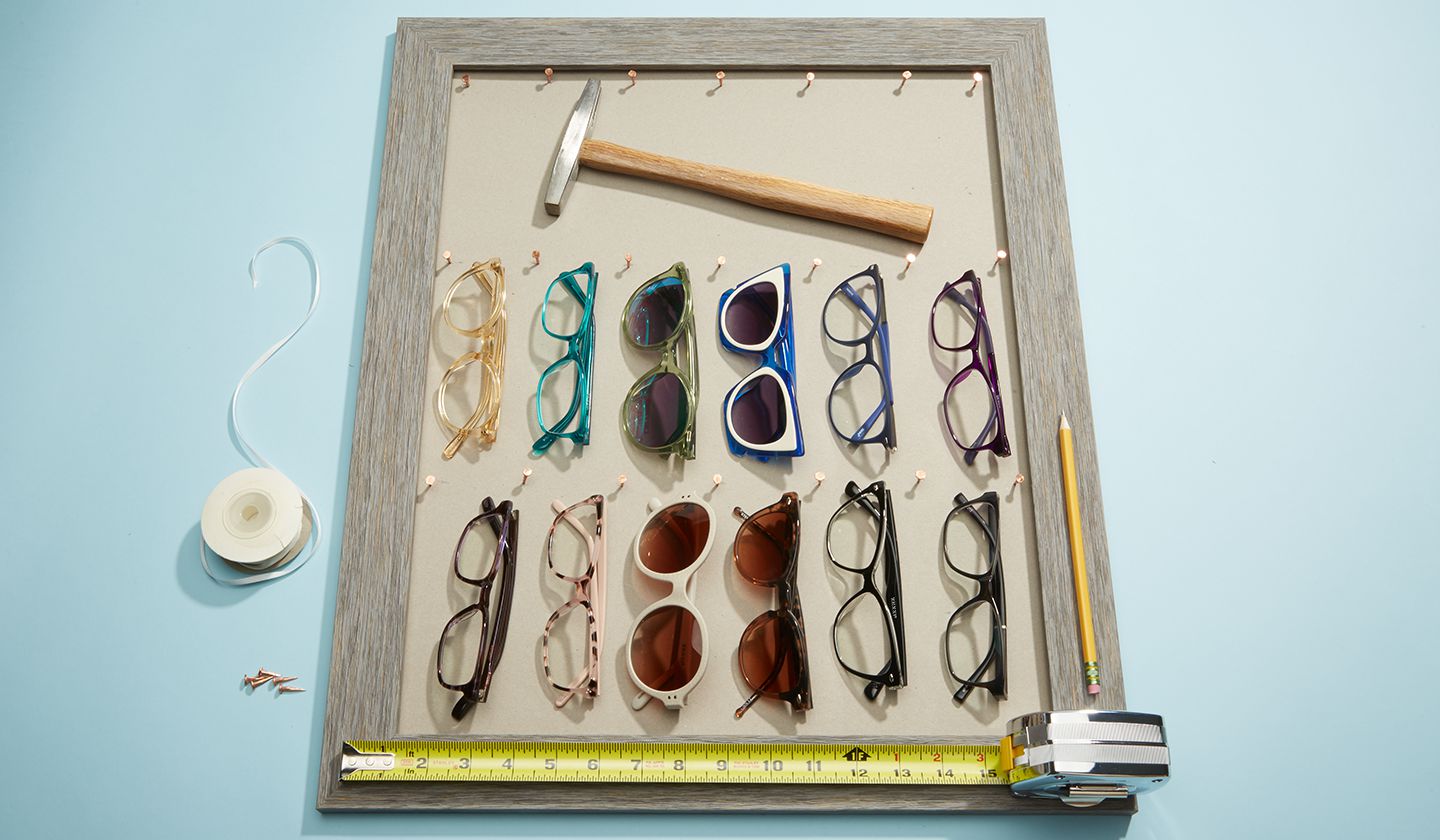 Step 3:
Hammer in the tacks on each row.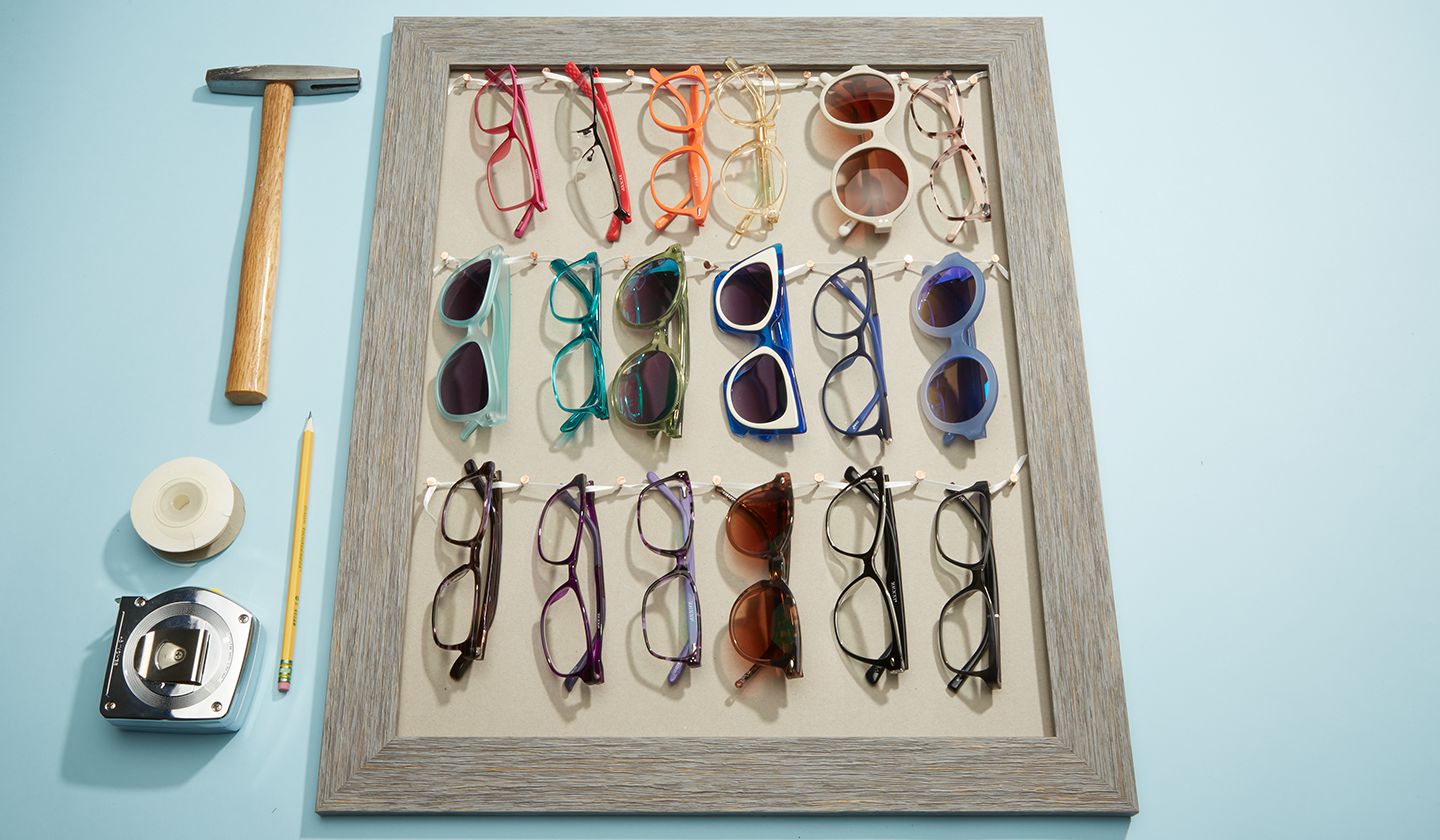 Step 4:
For each row, you'll need to measure and cut ribbon adding 2"-3" of slack to allow enough ribbon to wrap around each tack and finally tie at each end. We began our ribbon tying with simple knots, but you can create fancy knots or bows to each end for added flare.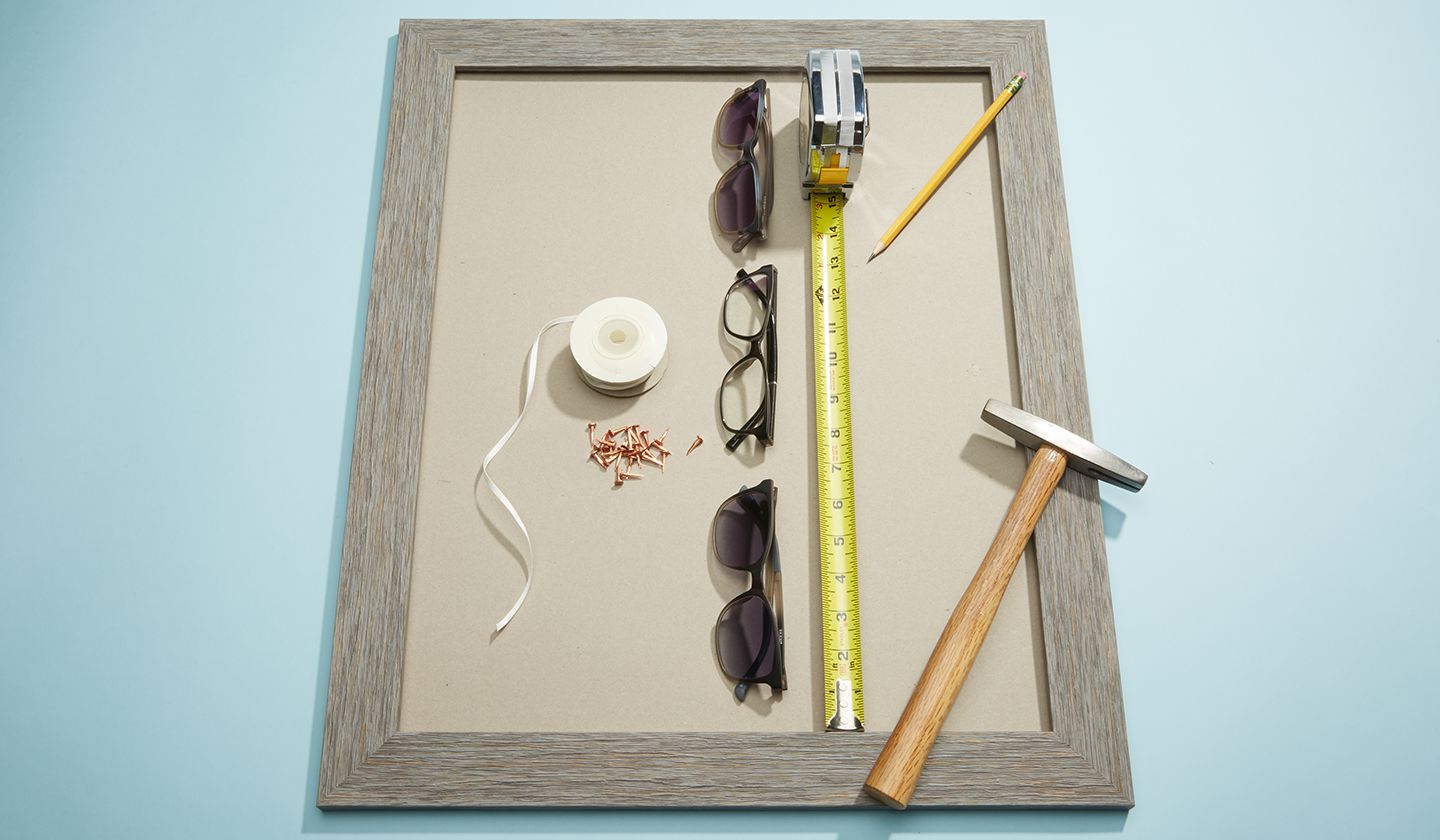 Step 5:
Hang your glasses on the ribbon.
Now your eyewear collection is ready for display!