The Iconic Appeal of Men's Round Glasses: Styling Tips and Tricks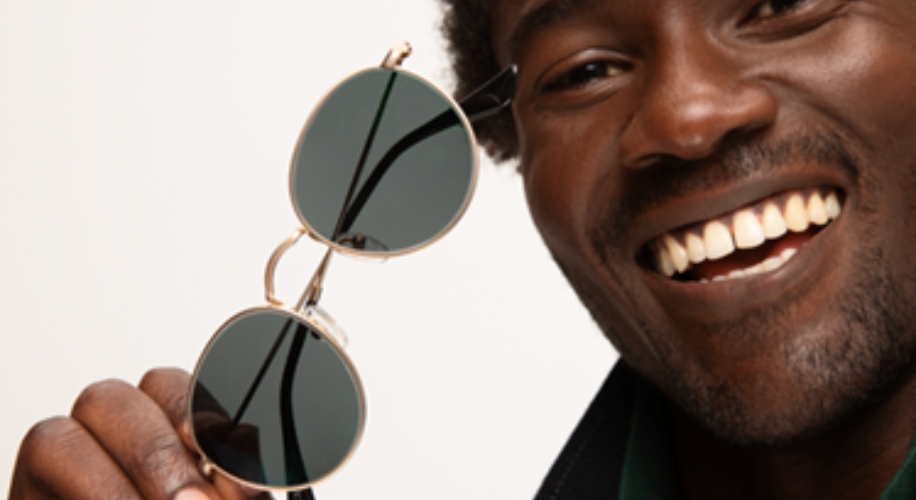 Evoking a certain timeless charm, round glasses have been a favorite choice of many style icons throughout history. John Lennon, Harry Potter, Steve Jobs, and many more have donned the round frames, making them a classic eyewear staple. These glasses not only add a dash of sophistication but also show off a personality that's artistically inclined and creatively charged. But how do you pull off this vintage vibe? Let's explore some tips and tricks that will help you embrace the classic allure of men's round glasses.
Choosing the Right Pair
Round glasses are a classic, but choosing the right pair can be a challenge. You need to consider the frame size, color, and material. Here are a few pointers to help you select the perfect round glasses:
Size: The rule of thumb is that the size of your frames should be in proportion to your face size. For men with larger faces, slightly larger round frames would be a good fit. Similarly, smaller faces should opt for smaller round frames. We always recommend using our Virtual Try On tool so that you can see how the glasses fit virtually on your face.
Color: Neutral colors like gold, black, or tortoiseshell are versatile and pair well with almost any outfit. If you want to make a bold statement, you can opt for brighter colors like red or blue.
Material: Metal frames offer a more traditional look, while plastic or acetate frames come in a plethora of colors and patterns.
Style Them Right
Round glasses can add a focal point to your look, whether you're going for a casual, business, or a creative geek-chic vibe. Let's delve into how you can style your round frames:
Casual Look
These round glasses exude retro-chic minimalism. The lightweight stainless steel frame features delicate detailing around the rims and temple arms. Acetate temple tips and silicone nose pads provide a comfortable wear. A pair of jeans, a relaxed tee, and round glasses – you're good to go! This look is perfect for a day out or a casual meet-up with friends.
Business Look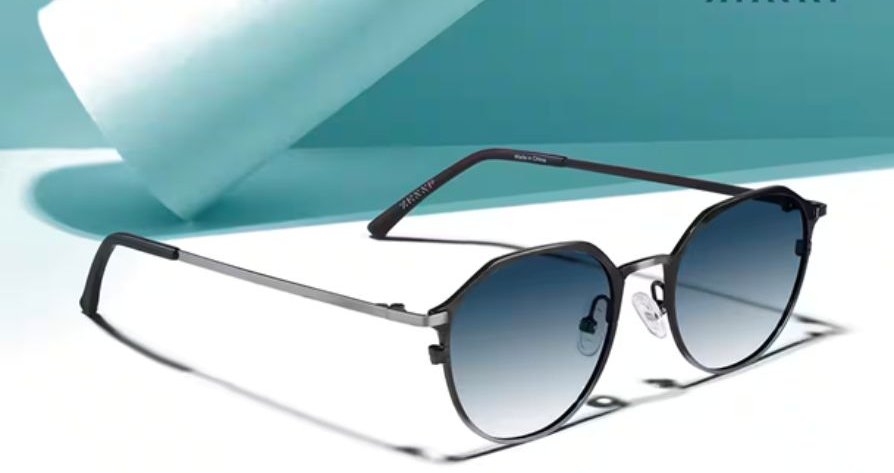 Part of our Desert Collection, Ocotillo is a round frame with refined angles on the top rim that were inspired by the geological shapes found in the desert. Made with stainless steel, the medium-sized frame comes in two glossy color options: black with bronze accents or black with graphite (dark gray) accents. Pair your round glasses with a sharp suit to balance out the curves and bring in some sharpness to the look. This is a great way to add a touch of personality to your professional attire.
Geek-Chic Look
This frame is part of our ReMakes sustainable eyewear collection, Baltic is a modern take on classic round glasses made with 100% certified recycled post-consumer plastic. The lightweight matte frame features a timeless double metal dot detail at the corners. Embrace the artist within you and pair your round glasses with a quirky sweater, a pair of chinos, and some cool sneakers.
Men's round glasses are not just a timeless eyewear choice, but a testament to enduring style that has been embraced by iconic figures from different walks of life. By carefully choosing the right pair based on factors like size, color, and material, you can effortlessly integrate the classic appeal of round glasses into your own style. Whether you opt for a casual, business, or geek-chic look, these frames can be a versatile accessory that complements your personality and outfit, making you a part of the rich history of this enduring fashion statement. So, go ahead and embrace the vintage vibes of men's round glasses from Zenni, and make a statement that transcends time.

Dr. Sophia Moh, OD, is an optometrist based in the Bay Area, California. She holds a doctorate from UC Berkeley School of Optometry and has worked in various eye care settings, including primary care optometry, general ophthalmology, community health clinics, and Veterans Affairs. Dr. Moh is dedicated to improving global vision health by making high-quality, affordable eyewear accessible to all. She is also a certified American Board Optician (ABO) and actively contributes to optical education through training and lectures.