Perfectly Petite: Glasses for Narrow Faces
Clothes come in a range of sizes, so why shouldn't glasses? All of our bodies, including our faces, have their own unique shape. One area where eyewear has been lacking over the years is the selection of frames for men and women with petite and narrow faces. And that's just unfair! That's why at Zenni we designed an entire selection of petite-fit frames for adult faces.
Difference Between Regular and Petite Fit
If average-sized adult glasses are too large, and you often find yourself shopping the kid's selection for a pair that fits, you most likely have a petite or narrow face width. The average frame size is typically 138 mm wide. Petite/slim faces require closer to a 126 mm frame width for a comfortable fit.  That's a pretty big measurement difference! 
In addition to a shorter lens width, petite frames also come in a smaller bridge size and have shorter temple arms than average-sized frames. The temple arms are still slightly longer than on kids' frames, which allows for a more secure fit without uncomfortable pinching behind the ears.

The Best Frames For Petite Faces
For petite fit,  slender frames such as metal or thin acetate tend to be the most flattering on narrow faces and people with smaller features.
Narrow frames tend to draw more attention to your eyes. An acetate pair that matches the color of your eyes will help to make them pop. 
Rectangular eyeglass frames are also great because, unlike square or round styles, they won't weigh your smaller face down.
Browline glasses don't have any material on the lower half of the frame. Less rim means less material to overpower your petite or narrow face.
Other options to consider when ordering a new pair of petite glasses are lighter lens materials such as Trivex or high-index lenses. 
Shop Zenni's complete selection of /b/Feature-Petite-Fit/_/N-3589697949?sizeOrder=1234510000″>petite fit and slim fit frames for glasses and sunglasses.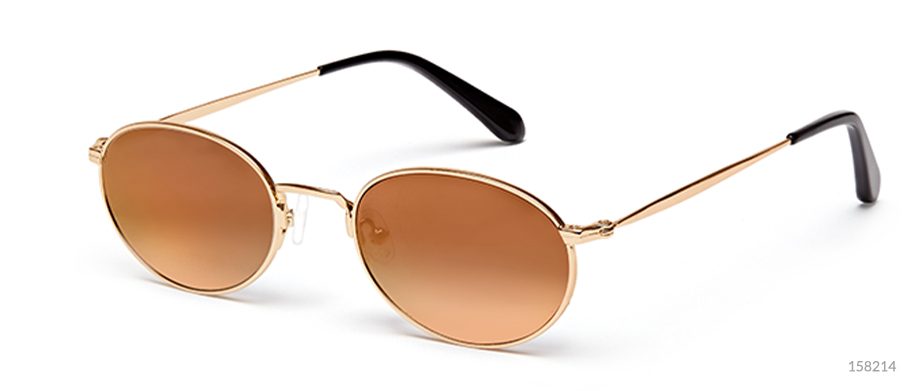 How To Find Your Ideal Frame Size
If you are unsure whether you are petite, average, or extended fit,  we've got you covered. Learn how to determine your frame size.  Once you find your frame measurements, you can browse our selection, find the style you want, and order the perfect pair of glasses.