The Girl Who Lifts In Glasses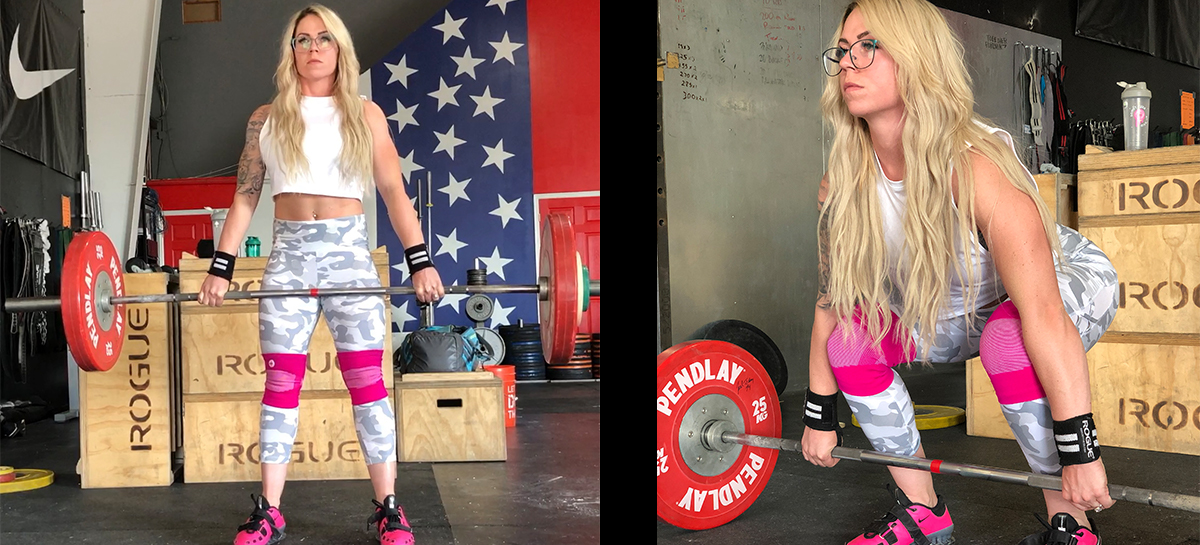 Sports and glasses don't usually mix. Either you play sports frameless, or you wear sports glasses, which, are not always the most fashionable. So, it's not often when you see someone who wears glasses and still gets to do a sport they love, while still wearing their glasses.
Weightlifting Wonder Woman , Tory Brownlow, of ChalkTalk.Tory, has thrown out those rules and excels at her favorite sport, weightlifting, while always staying fashionable in her favorite frames. I reached out to Tory to get a little look through her frames at her favorite sport and how she does it.
Your Instagram profile says, "That girl who lifts in glasses"—how long have you been lifting in glasses?
I started doing Crossfit again in October 2016; in August 2017 I decided to compete in my first weightlifting competition. It was just supposed to be for fun to try it out, but I was hooked haha. I started training solely weightlifting in November 2017 and got a coach, Debbie from Praxis Olympic Weightlifting, in January of this year.
I understand the feeling of being hooked. What got you into lifting in the first place?
I've always been extremely competitive, so Crossfit was perfect for me. However, I realized I didn't have the lungs that I used to. After that first training cycle for the weightlifting competition, I was like, 'how can I do this full- time?', haha.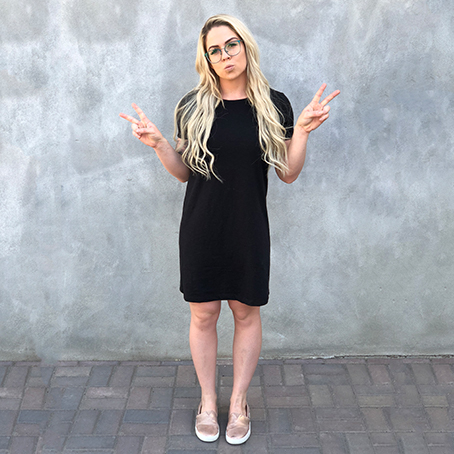 How long and how many times a week do you train?
About two hours four or five days a week, depending on what my coach has programed.
That's a lot, well done! And always in glasses, that's so cool. The question on everyone's mind is: why glasses? Why not switch to contacts for your sport? Many who lift, including myself who lifts, think it might be easier without glasses.
I tried contacts, but they roll back behind my eye. It's actually super scary, haha.
Wow, that would be scary mid-lift to have your contacts roll into your head. Ow! Since glasses are here to stay, what is your favorite glasses style?
I have a little bit of everything, but I think round is my favorite right now. Harry Potter style!
Ahh, a Harry Potter fan—you would fit right into the Zenni family. Speaking of the Zenni family, you are obviously a frames collector. How many pairs do you own?
Eleven pairs of glasses, and now two pairs of sunnies with my new Zennis.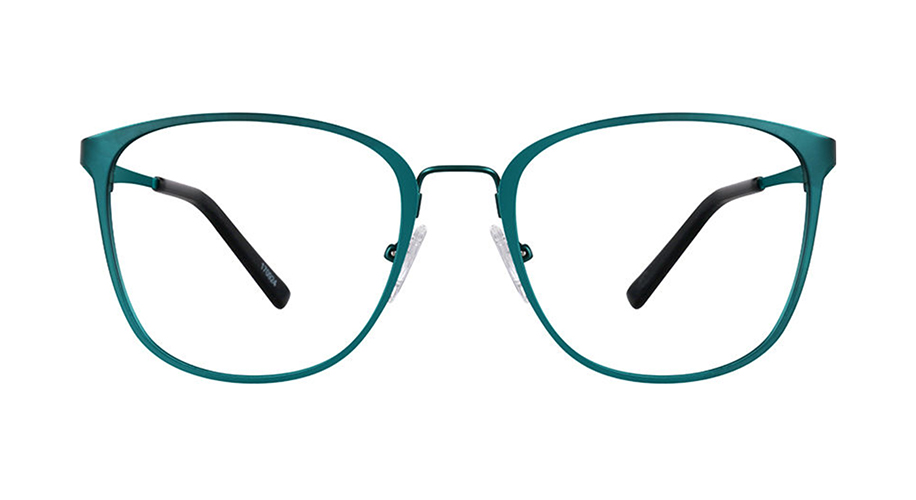 You just ordered your first Zennis. Which ones and what color did you order?
I got the Square Glasses in green and—I couldn't help myself—I felt like I needed another pair, so I also got Premium Round sunnies in pink!
Cute! The square is so fun; I own them in the bronze color. Ordering more than one pair is how it goes at Zenni—one pair is never enough, it seems. Speaking of not having just one, now that you have 13, pairs of glasses, in an ideal world how many pairs of glasses would you have? For me, it would be a pair for each outfit.
My collection right now is pretty neutral—lots of black, gray, and gold. I want a few more pairs of colorful glasses, so maybe 25 pairs and five pairs of sunnies.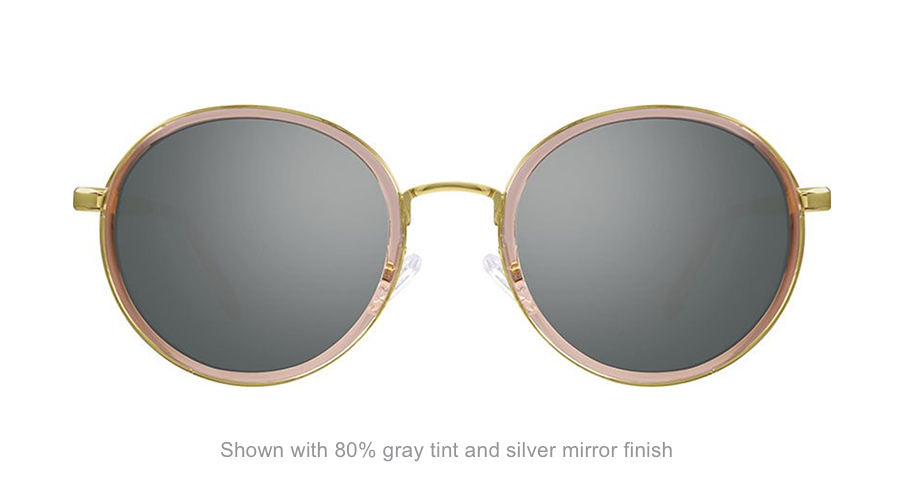 Sounds perfect, if you ask me. How do you like your new Zenni's in comparison to your other frames?
I like how sturdy my Zenni's feel. Some of my other glasses are really stylish, but flimsy. These ones are really stylish and don't seem like they'd snap if I dropped them.
Not breaking when dropped, especially in your sport, is super important. So, would you buy from Zenni again? What was/is your favorite part about the Zenni experience?
Absolutely! I enjoyed all the customization options available when picking out my Zenni's. You can tint them any color you want, get the blue light protection, polarized, etc. I like knowing if I find the perfect frames I can customize them exactly how I need!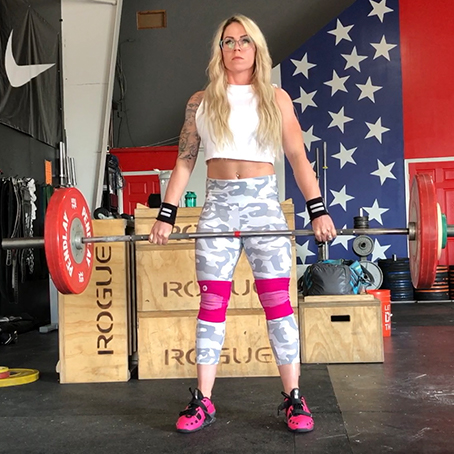 Yes! You sound like a Zenni ad and I love it. Any advice for women who want to start lifting?
DO IT! There is nothing more empowering than standing up from a lift that you didn't think you could make. You start to chase that feeling over and over, and watch as your body surprises you with how strong it really is.
Great advice! Now, any advice for people who wear glasses and want to get more into sports like lifting, but don't want to wear contacts and are feeling limited by their favorite frames?
You don't have to be limited in what sports you play just because you have glasses! I get asked all the time how I lift in glasses. I think a lot of people think it's cool. I always workout with glasses that have a nosepiece. The all-plastic ones will usually fly off. However, there are these super cool shark fin things you can get on Amazon for like $4 to help them stay on. I haven't tried them yet, but I have heard great things!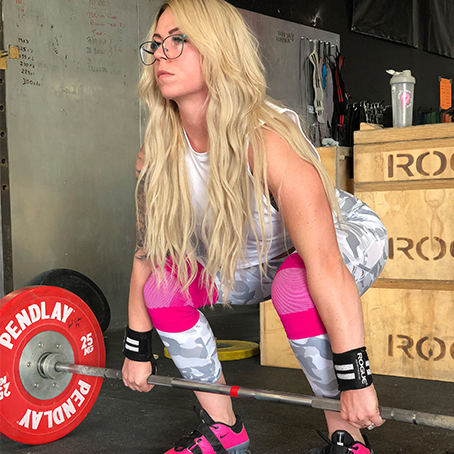 You can check out Tory on Instagram to see her lift in glasses and to just see her all-around awesomeness.
Do you play a sport or do something unusual in your favorite frames? Let us know in the comments, or reach out to us on Instagram or tag us with #weseeyou.