Eyewear for Everyone: The Zenni Story
Read the Spanish language version


Eyeglasses are vital for billions of people around the world, yet millions can't afford or get access to this essential need. The ability to see is necessary to read, learn, work, and generally function in society.
Even for those who have vision insurance, the typical markups on prescription glasses can mean paying hundreds of dollars for a single pair. The fear of losing or breaking a pair of glasses is real, especially for parents who have kids that wear glasses—because, let's face it, kids can be rough on glasses.
The belief that everyone deserves access to quality, affordable prescription eyewear led Tibor Laczay and Julia Zhen to create Zenni.com in 2003. From their garage in Northern California, the two entrepreneurs created Zenni from the ground up, with Tibor coding and designing Zenni's first website. By owning the entire process from manufacturing to online sales, Zenni was able to keep prices low.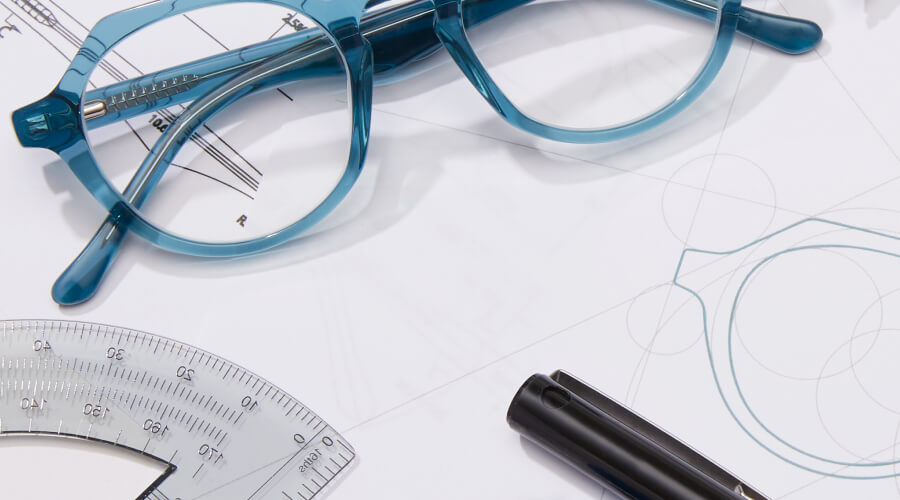 Although our logo has evolved, our signature starting price of $6.95 has remained unchanged for nearly 20 years.
Today, Zenni offers thousands of affordable frames in every style, size, and color, as well as high-quality lens options for one-tenth of the price of traditional retail, including progressives, Trivex®, Blokz® blue-light-blocking lenses, ANSI Z87.1 safety glasses, and more. With award-winning customer service and a team of licensed eyecare providers and opticians, Zenni is dedicated to meeting the eyewear needs of all customers, from function to fashion.
You can find something at Zenni for every day of the week and for every member of the family, including kids' frames for toddlers to teens. Plus, Zenni's low prices mean you don't have to settle for just one pair. Express all facets of your personality with classic styles or on-trend eyewear from the Iris Apfel x Zenni or The Kittles x Zenni collaborations. The best part? Zenni's 3D Virtual Try-On feature lets you see how any pair will look on you before you buy.
At Zenni, you can turn virtually any frame into affordable, custom prescription sunglasses with 20+ tint options to choose from, including affordable polarized lenses.
Need glasses in a hurry? With Zenni's Fast Frame option, you can now get single-vision glasses delivered in just 3-5 business days.
With close to 50 million pairs of glasses sold to date, Zenni has come a long way from its humble beginnings as a homegrown business to becoming a true leader in online eyewear.